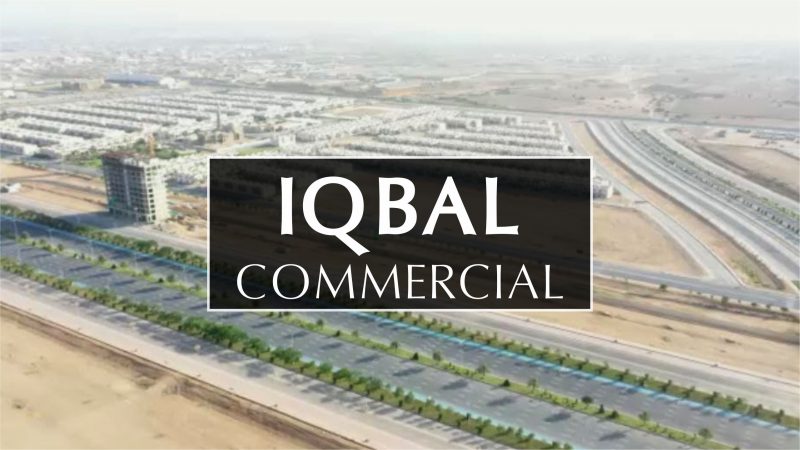 Iqbal Commercials Bahria Town Karachi
Bahria Town Karachi is a master-planned gated community with heart-winning living opportunities. But at the same time, it's a top-rated place to invest in commercials in Karachi. It features many of the main and attractive commercial developments like Jinnah Commercials, Midway Commercials, Theme Park Commercials and Liberty Commercials. All these commercial projects are located at several locations of this society. However, there is another impressive commercial development known as "Iqbal Commercials." Located at the drive of few minutes from the main gate, it's a commercial plots project in Precinct 2.
Here are the details:
Iqbal Commercials – Precinct 2
Located in the proximity of Iqbal Villas, Iqbal Commercials features commercial plots of 133 sq yds. The location of these commercials is very much attractive as the distance is only 1 kilometre from the main entrance. Moreover, placed next to Iqbal Villas, in the surroundings of Precinct 2, Iqbal Commercials plots come with the construction permission of ground + six floors.
Bahria Town's administration is allowing the development of mix-used high-rise projects on Iqbal Commercials. It means you can construct commercial shops and offices on the starting floors and the remaining floors with residential property.
Iqbal Commercials – Average Prices
The commercial plots of 133 sq yds in Iqbal Commercials were launch at very reasonable rates. Currently, these are on-ground plots with possession and the construction permission of mix-used ventures. That's why the prices are increasing along with the demands. The average prices of 133 sq yds Iqbal Commercials are starting from 2.75 crores to 3.75 crores. Also, the rate for every plot is different as per the location.
Reasons to Invest
Iqbal Commercials are good to invest in because:
These are located near the entrance of Bahria Town Karachi
Located in the proximity of well-populated Iqbal Villas as well as Quaid Villas
133 sq yds Iqbal Commercial plots are available with a good opportunity to construct a plaza.
You have the freedom to construct shops, offices, and apartments of your choice
Buying in these commercials is profitable for investment, business as well as rental gains.
Contact us for further details!