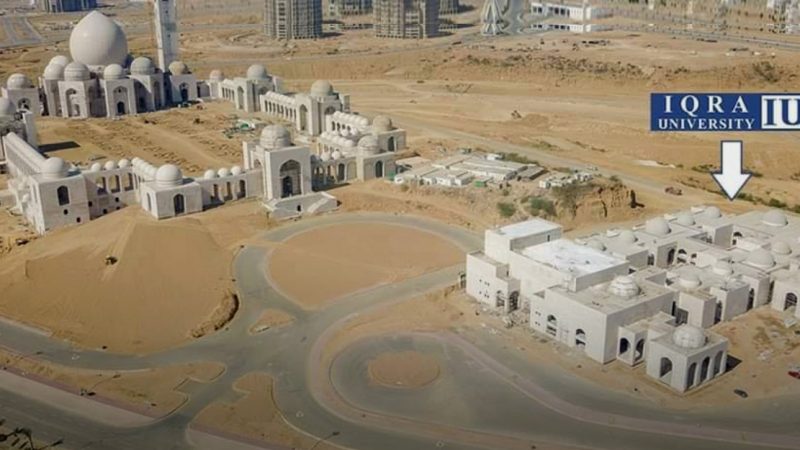 Iqra University in Bahria Town Karachi
Bahria Town is ready to inaugurate the Bahria Town Campus of Iqra University. According to the CIEC Iqra University is ranked as the number one private-sector university. This will be the fifth campus of the university in Karachi. It is already spread across the rest of the country.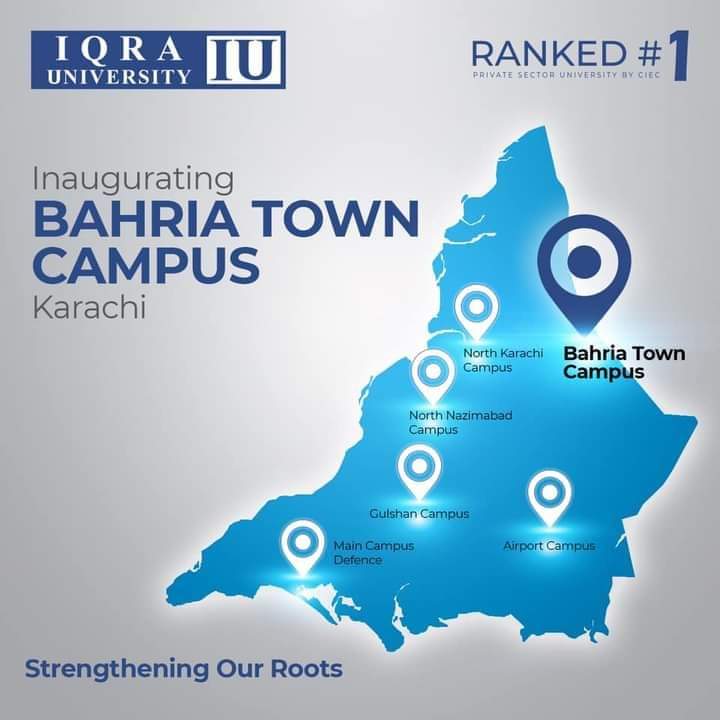 Iqra University has announced that a Medical and Nursing School will be opened in this branch in Bahria Town Karachi. The campus is unique as this is the first time in our country where all foreign faculty members will be hired from international universities who will be teaching and conducting research in an educational institution. This will add value to the residents who live nearby and wish to send their children to the top-notch places of education nearby.
This will be a custom-built world-class campus that will offer graduate and post-graduate degrees in various cutting-edge programs in health sciences, information technology, media science, fashion design, and business administration. Iqra University has been ranked as the topmost business school of the country by HEC for last few years.
The campus is located next to the Grand Jamia Masjid, the world's third-largest and Pakistan's largest masjid. The introduction of the university is a major milestone for Bahria Town Karachi which now provides education facilities to its residents from playgroup to PhD level. Bahria Town Karachi is already a hub for educational institutions including renowned schools, colleges, and more. This will be a great addition to these choices.
For more information stay up to date with our blog. We are always sharing the latest happenings in the B-Town Karachi.