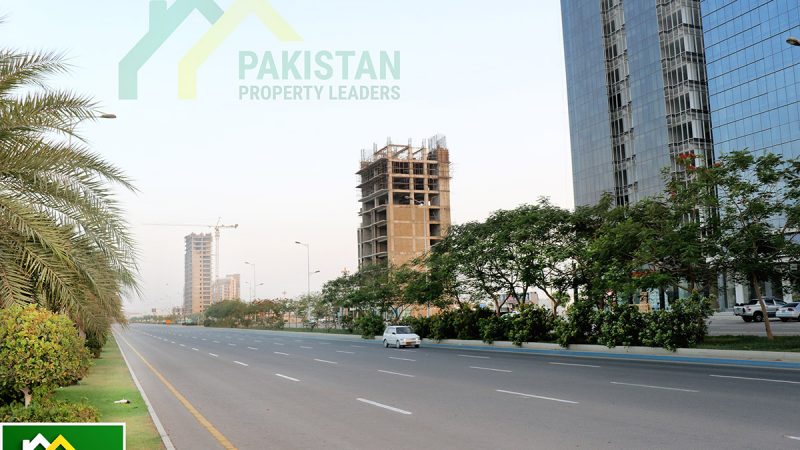 Jinnah Avenue Commercial Bahria Town Karachi
Jinnah Avenue Commercial, one of Pakistan's most popular commercial locations, is expected to redefine the country's commercial landscape. Jinnah Avenue Commercial dubbed the "Ideal Business Area," offers excellent commercial plots along the magnificent Jinnah Avenue, which runs through the heart of Bahria Town Karachi.


Location:
Commercial plots are being developed alongside Jinnah Avenue, an 18-lane, 400-foot-wide thoroughfare inspired by Dubai's Sheikh Zayed Road. With easy access to the superhighway and the planned Karachi-Lahore Motorway, it is strategically situated at the entrance to Bahria Town Karachi (M9).
Features / Amenities
Both Plazas have dedicated service roads and ample parking.
Midrise Buildings Have Already Been Approved
Over ten million people in Bahria Town, Karachi are served.
Furthermore, various corporate offices, high-rise towers, bakeries, snooker clubs, and other projects are open for business, which would benefit the nearby projects.
Plot size:
Jinnah Avenue Commercials were selling plots of 500 square yards. These plots are 80 by 60 square feet in size. These plots have been completely built and are the major attraction for investors.
Payment Plan:
Plots in Jinnah Avenue are priced between 15 and 30 crores. The prices of plots are determined by their distance, i.e., the closer the plot is to the Bahria Town gate, the higher the price. Without a doubt, the plot prices appear to be high, but the ideal location, convenient access, and increased demand convincingly explain these prices.
Conclusion:
It means that on 500 square yard plots, you can build a multi-purpose plant. For example, commercials will be located on the ground, first, and second floors, while apartments of various sizes will be located on the remaining stories. As a result, it's a fantastic opportunity for anyone looking to start a multi-purpose project in Bahria Town Karachi.
For more information visit our YouTube channel or if you are interested in investing in Bahria town Karachi contact us through our website.