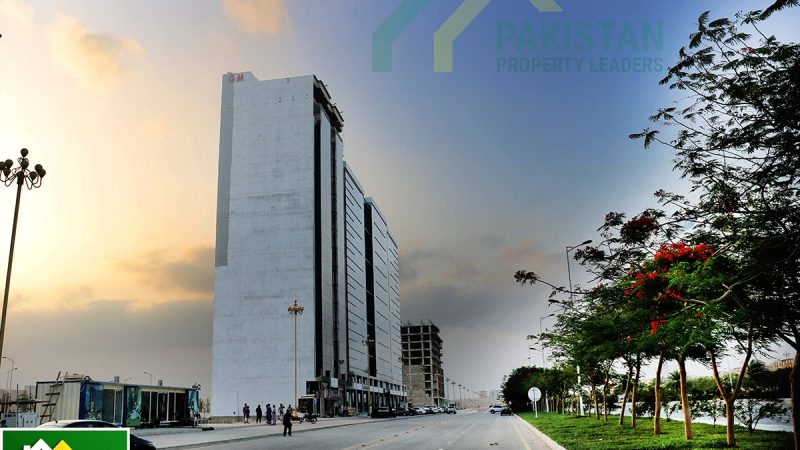 Jinnah Avenue Commercial is a premium part of Bahria Town Karachi. This is a fully commercial strip of land dedicated to the development of highrise buildings, arcades, offices, and other shopping centres. You may also find unique apartments and other useful commerce and fast-living business centers in the region.
This is directly linked to the Karachi-Lahore Motorway M-9. The distance from the airport is about 20 minutes away. This is an attractive investment opportunity for people in all parts of Karachi. The Jinnah Avenue Commercial is located at a strategic place. Every building on the block will have its own dedicated parking. Jinnah Avenue Commercial is a great way to engage with a superior lifestyle. This is because it deals with the main issues of Karachi such as pollution, congestion, and infrastructural exhaustion.
Allowing yourself the access and the ownership of such land can help you land eventful opportunities and endless possibilities. Usually, such promising projects in Pakistan can be quite deceiving. But, the thing with Bahria Town is that the group has already tested its arm power in many other cities of the country with very successful and history-changing projects. Many of Bahria Town's efforts are considered landmarks in the real estate industry of the nation. This makes the delivery of the promise quite foreseeable. This project seems like Bahria Town is trying to build a cleaner, smaller and much more advanced and well planned Karachi city within Karachi. Only better.
The whole project is constructed for a peaceful living. It is designed to be equipped with the innovative and latest living standards today and tomorrow. So perhaps, it is going to become a safe haven for the members of the community. In order to learn more about the property, real estate, and investment opportunities in the region can be discussed with one of our expert advisors on the subject here.