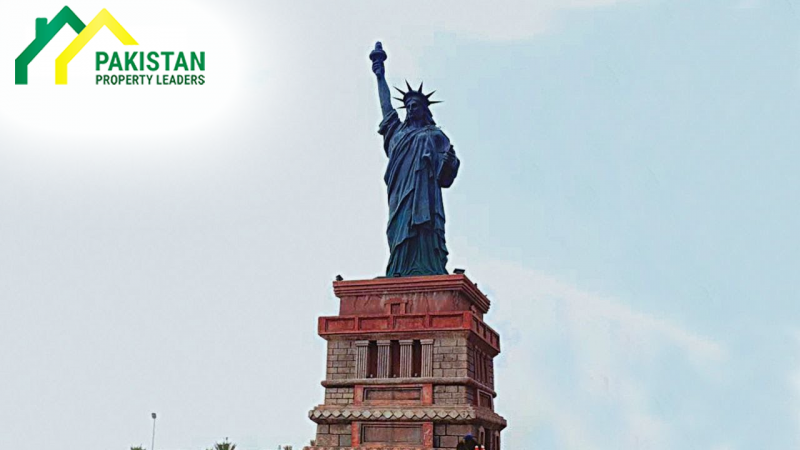 Liberty Commercial Bahria Town Karachi
All commercials plots are of various sizes at various costs, as well as differing building permits. All of these commercials are conveniently located, but choosing the most appealing one is difficult. Here are a few specifics about why Liberty commercial is one of the best choices for investors.
Location & Attractions
These are near to the Bahria Town Karachi headquarters. Jinnah Avenue, Midway Commercials, Five Star Hotel, and Cine Gold Cinema are some of the other attractive features and attractions of the area. One of the most appealing features of these commercial plots is their proximity to a theme park. One of the most appealing reasons why clients are interested in Liberty Commercials is because of its location.
Plot size and construction:
The plots of 265 square yards are available from Liberty commercials. Basement + ground + 8 floors are allowed to be built in Bahria Town. These plots are only allowed to be used for business purposes. Furthermore, the Liberty commercial plots are suitable for the construction of a plaza, mall, and similar projects.
Payment Plan:
These commercial plots can be purchased in three-year installments.
Total price: PKR ** million.
Down Payment: PKR * million and PKR ** million
12 Quarterly Installments 
Clients from other countries can also reserve plots by moving PKR * million. There will be no conversion fees, registration fees, or taxes.
Reasons of investment:
Liberty Commercial is a cutting-edge plan that spans nearly 100 to 125 commercial plots of 266 square yard. Due to the abundance of amenities in the region, this commercial space is in high demand among investors. Jinnah Avenue and Midway Commercial are more costly. Due to the small number of plots available in Liberty Commercial, prices are currently very low and are expected to grow even higher. Take advantage of the opportunity and schedule your storyline.
Conclusion:
Don't miss out on this once-in-a-lifetime opportunity to purchase these commercial plots at affordable rates with a flexible payment plan from Pakistan Property Leaders. Clients from other countries may also reserve plots by transferring a small fee for their commercial space. For more details, contact Pakistan Property leaders.