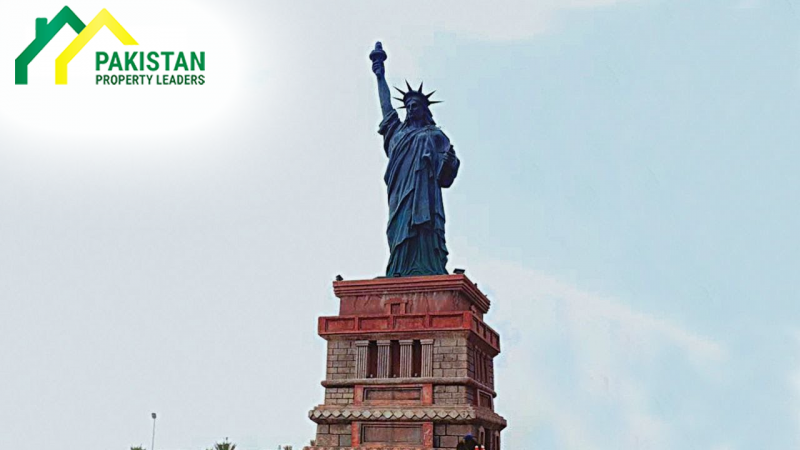 Liberty Commercial – One Of The Best Opportunity For Commercial Investors
Making the investment in the commercial plots of Bahria Town Karachi is the heartiest desire of every investor. It is the only project that is not just offering the ideal residence opportunity but also the most attractive commercial property where you can invest and can start your business.
Investors, who have planned to start their business in this mega project, always remained in the search of attractive commercial property and attractive deals in it. If you are also interested and looking for best commercial plots in Bahria Town Karachi, then be ready to make the investment in Liberty Commercials.
Liberty Commercials is the very first commercial project in Bahria Town Karachi where you will able to but the 265 Sq. Yards commercial plots. These commercial plots are highly recommended for so many features and reasons. So let's discuss this one by one.
Location Details & Attractions
Liberty Commercial is located at the prime location of this mega housing project. These are situated close to Head Office of Bahria Town Karachi. Other attractive features and attraction of its location are Jinnah Avenue, Midway Commercials, Five Star Hotel, and Cine Gold Cinema.
One of the top attractions of these commercial plots is that these are located close to Theme Park. Its location is one of the most attractive reasons that clients are showing their keen interest in Liberty Commercials.
Plots Available & Construction Approval
Bahria Town Private Limited is offering the best commercial plots of 265 sq. yards for the first time in Bahria Town Karachi. And now Bahria Administration has approved the construction of Ground +08 floors elevation in Liberty Commercial.
Latest Prices & Payment Plan At Liberty Commercials
Liberty Commercials is providing you the best opportunity to book your commercial plot in the most appealing society of the country; these plots are available on the easy installments of 3 years with 12 quarterly installments. Details of the payment plan are provided below:
Price of the plots: 6.50 crores
Down payment of the plots: 1.50 crores
Quarterly Installments: 42 lacs
Investment Analysis & Recommendations
Making the investment in these attractive commercial plots of 265 sq. yards of Bahria Town Karachi is highly recommended as having huge investment potential.
Liberty Commercials are offering you great opportunity to start your own business or can also buy these to earn handsome rental income on a monthly bases. These plots are located in the commercial hub of Bahria Town Karachi that is why the demand for these plots is high, so don't miss the greatest chance to buy these commercial plots at reasonable prices and flexible payment plan.
For booking contact Pakistan Property Leaders right now!