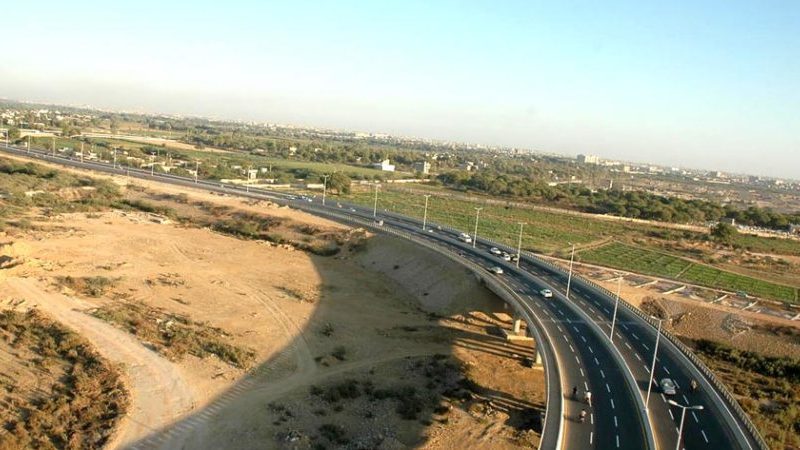 Malir Expressway, Impact On Bahria Town Karachi
Bahria Town Karachi is a confound gated society, that is offering an artistic and luxurious life with every necessity and every facility that we required for living, it is the project that was launched in 2015 and within 6 years it is flourishing like a fire. Bahria Town Karachi is considered as the benchmark that provides the real estate as royals.
From the time of its establishment, it is launching projects one after another with a success. Those projects are developing for the people ease that provides all the facilities to the natives within range. In the past six years, it is developed into a neighborhood concept that ensures all services that were hard to reach in Pakistan.
Bahria Town Karachi is not only luxurious but is safe for its residents with 24 hour CCTV security with patrolling vehicles of guards. It has numerous facilities Mini Formula, Sheraton golf club, a dolphin area with world-class schools as well as colleges and universities with standard education. Bahria Sports city provides a dream address to the sports lovers, Bahria Town commercial plot, housing schemes are at their best.
Malir Expressway
Karachi is the busiest city of Pakistan both concerning population as well as based on industries so there are a lot of traffic jam issues, to meet the demand for land rises as they move out and expand another project has been launched called Malir Expressway that will be a new gateway for Karachi to expand with the expanding population of Karachi. There is a dire need for connectivity so that transportation can be solved.
Reason For Launching Malir Express Project
Karachi which is called as city of lights is the biggest metropolitan for population and the ratio of employment with affordable housing scheme, for its better facilities to life more people move to Karachi for there better future from various cities, this is putting pressure on the infrastructure of the city and its development with this increase the traffic of the city is becoming overwhelming so the project Malir Expressway is proposed to overcome these difficulties and pressure.
Features of Malir Expressway Project
Malir expressway will consist of various features ;
Malir Expressway will connect areas starting from the KPT interchange to the Defense Housing Authority and ends at Highway M9 motorway.
Karachi is the main city of Pakistan that has two seaports, so the transport of goods and oil that are imported or the goods that are moving to the seaport for export can generate heavy traffic that causes pressure on highway N-5 and highway M9.
There will be 9 pedestrian crossings on this expressway.
This project length is estimated at 39-40 km by the Malir River.
The cross-section is stated as 3m side shoulder dual and 6-Lane.
The whole expressway contains three flyovers, 5 bridges, 8 underpasses which will be started from the Karachi Hyderabad Motorway near Kathore
Malir expressway is facing many more delays due to several reasons for a long time but it is started now because it is the most needed project in Karachi at this moment when the population is increasing day byday. After the construction of this project, the issues for traffic jams will be stabilized and it will be convenient to travel.
Beneficial Impacts Of Malir Expressway On Bahria Town Karachi
With the construction of the Malir express not only Karachi city will get the benefit, controlled traffic jams but the societies that are connected to this project will get extraordinary benefits. Malir expressway will be connected to the Bahria Town Karachi that will provide remarkable benefit to Bahria Town.
Easy Access To City
Malir expressway will start from Qayumabad to superhighway M9 near kathore by the construction of this expressway the DHA city and Bahria town will get easier access to the city that will be about twenty to thirty-minute drive to the city.
The biggest hurdle for the people of Karachi to move to Bahria town is only the distance that will be resolved by the construction of this expressway. Bahria constructed to the underpass on superhighway that will make the entry and exit easier to Bahria from superhighway.
After joining of Malir expressway with superhighway the access from the highway to Bahria will be smoother that providing a huge benefit to Bahria town
Travelling Convenience
Malir Expressway with kathore will provide traveling convenience to the people who are move to Karachi for their work purposes also the Highway traffic from korange where heavy trollers make traffic jams will be divided to this expressway
The traveling time from Malir expressway to Bahria and DHA city will gradually decrease.
Bahria Town Marketing Rates Will Increase
Bahria Town is connected with the Malir expressway by two avenues, avenue-17 and 19 at avenue 19 the linked cost of areas with Bahria and Malir Expressway will gradually increase in upcoming years.
Concluding It
Malir Expressway is the new project that will make life easier for Karachi residents that will save a lot of time of people in traveling and will improve the Bahria Town society distance from the city