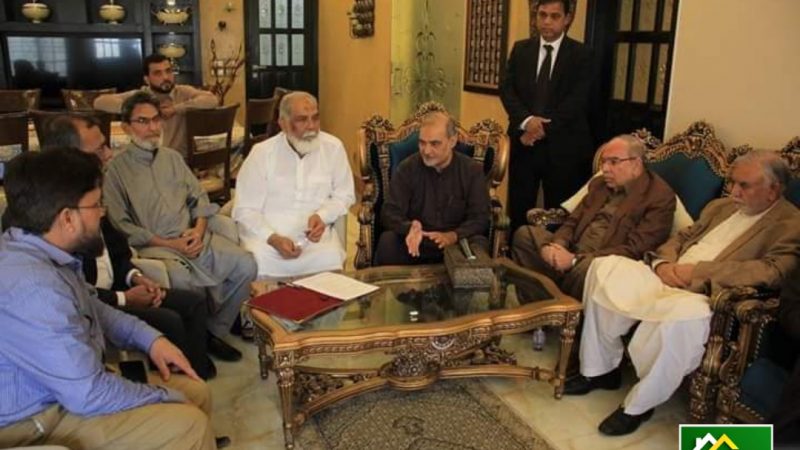 Meeting in Bahria Town Karachi
On 07th of January 2020, Bahria Town allottees' issues were discussed in a meeting held at Jamaat e Islami office at Bahria Town. Mr.Hafiz Naeem ur Rahman (JI Karachi), Mr. Malik Riaz, Mr. Nawaz Khokar, Mr. Haji M. Iqbal and some other respected personalities participated in the meeting. Some of the issues were agreed whereas a committee was formed for the rest of undecided issues. After several meetings Mr. Malik Riaz and Mr. Hafiz Naeem ur Rahman agreed upon the following proposals.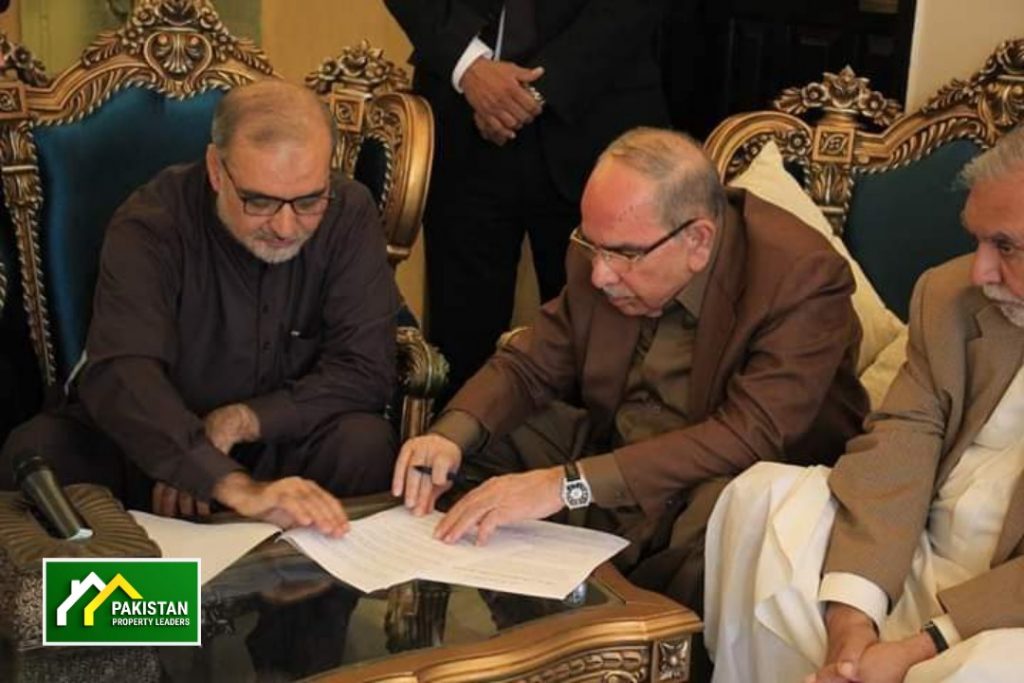 From 02 March 2020, deposited amounts will be returned to the interested allottees in installments within six months. There will be no more forced possessions. Allottees who will take possession from 02 March2020 till 4 years will not be charged NUF and maintenance charges. Allottees who want to take possession for their plot, flat or bunglow will immediately be given the key or possession without additional development charges. However, the members who want to shift or start construction will have to pay the development charges.
Allottees with cancelled plots due to nonpayment in old BTK, will be paid within 6 months. Those who have completed their installments will get their plots in Bahria Town for sure, otherwise their amount will be refunded.
Bahria Town agreed, that it has received money for 12 towers of Bahria Heights (A B C D E F G H I J K L). These will be completed in 6 months to 1 year and will be handed over to allottees. Persons having forms of any of Bahria Town project will also be adjusted, otherwise, their deposit will be refunded.
In Bahria Town Karachi, there will be no new deal lower than market rate. The plan of paradise and sports city will be issued within 6 months. Bahria Town ensured that it will try its level best to regularize its projects' land and help allottees to get possession. 23 A and other villas will be completed in 12 to 18 months.
Bahria Town will provide plot in 3 months and unit in 18 months to its overseas affectees. Interested allottees may also get back their deposits as per conditions.
The plots', flats' and villas' numbers and location will not be changed .No transfer will be stopped due to the charges payable in installments.
It was also decided that a cell will be established under the supervision of Chairman and CEO Bahria Town, to resolve time to time issues. Bahria Town itself will circulate these decided proposals amongst its allottees.
The issue of 35% additional development charges have been postponed till further mutual negotiations.
A committee has also been formed under the supervision of Mr. Haji Iqbal (ARY) and Mr. Saif ud Din advocate (Jamaat e Islami), to resolve the future issues.