Merging Policy in Bahria Sports City and Bahria Paradise Karachi
Here is a good news for the Bahria Town customers who were waiting for the merging policy. Bahria managment has offered merging policy for its valued customers. If you are having more than one preoperties in same project like Bahria Sports City, you can merg your one plot amount into another.

Application form has been attached to get an idea to proceed.
Bahria Sports City plots can be merged into same projects only whereas Bahria Paradise plots can be merged in same projects. Incase the ownership of two or more than two properties is registered under same CNIC number and same name then no approval required to get it merged. After having approved application on affidavit you can also claim the merging of different ownership as well.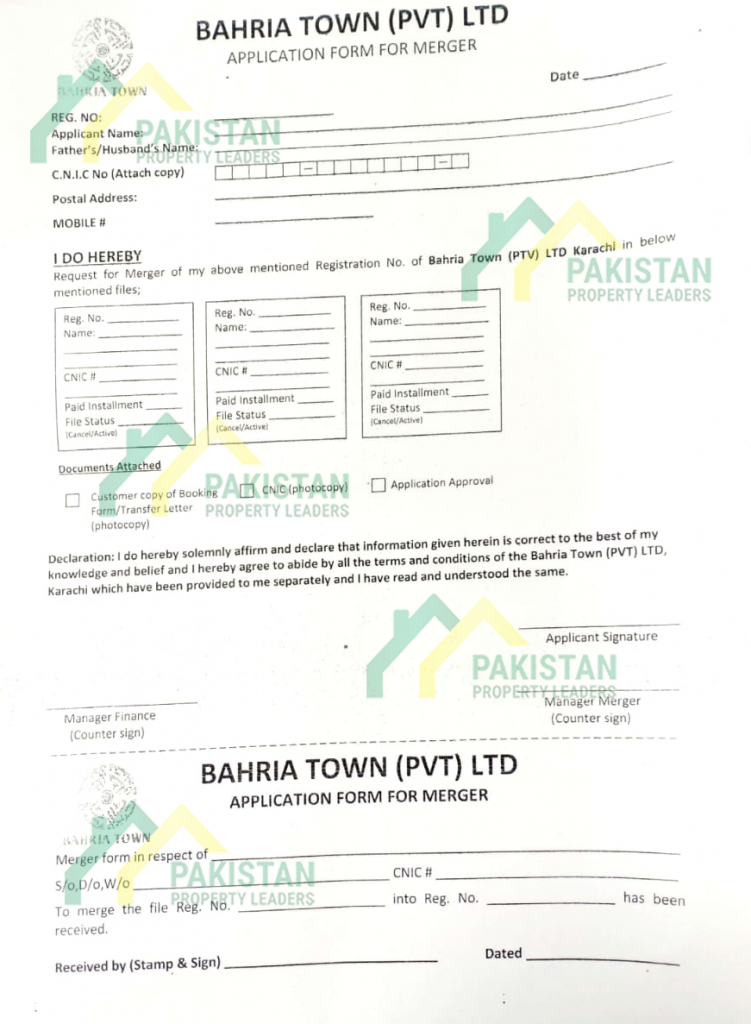 AAPLICATION FORMS FOR MERGERS ARE AVAILABLE ON MERGING COUNTER in Bahria Town Karachi, Lahore and Rawalpindi.
Once you have applied for the merging Bahria managment will take 10 working days to complete this process. They will contact you via email, given contact number etc. your paid amount will be reflected and updated into requested property. Feel free to contact our consultants to get this service.