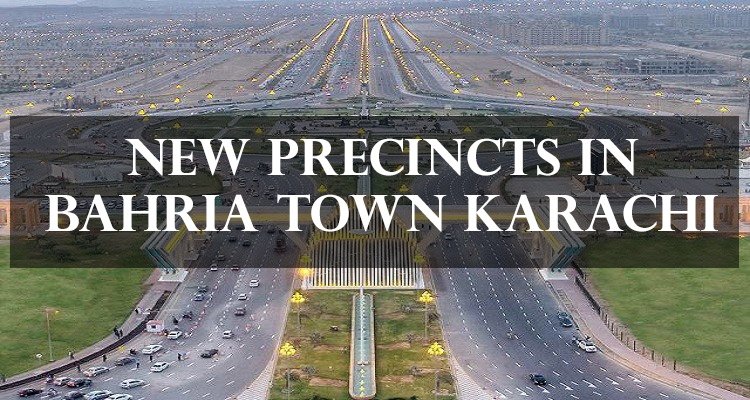 New Precincts in Bahria Town Karachi
These new Bahria Town Karachi precincts are located after Bahria Sports City Precinct 38. Precinct 61, Precinct 62, and Precinct 63 are all located near Bahria Greens Karachi. The Bahria Town management is allowing ground + 2 stories in these new precincts for the first time in the history of Bahria Town Karachi.
Developmental status:
Precincts 61, 62, and 63 have begun their development work. Buying in these areas, on the other hand, is only recommended as a long-term investment. Furthermore, you can purchase low-cost plots in these precincts to construct your ideal home in the next 5 to 10 years.
Rates of different sized plots:
In Precincts 61, 62, and 63, plots of 125 square yards, 250 square yards, and 500 square yards are available for purchase. These plots are currently priced between 8.50 and 9.30 lakhs for 125 square yard plots. Plots of 250 square yards range in price from 14 lakhs to 17.50 lakhs. Residential plots of 500 square yards are also available in the 24 lacs to 26 lacs price range.
Conclusion
Purchasing real estate in Precincts 61, 62, and 63 is a smart long-term investment. Both of these sections are growing at a good pace, and once completed, they will have all of Bahria Town Karachi's top-notch amenities. Property in new precincts is extremely affordable. However, these precincts are about 25 to 30 kilometers apart.
As a result, make a smart property investment decision. Please contact us if you are looking for a property in Pakistan. Please visit our YouTube channel for additional details.