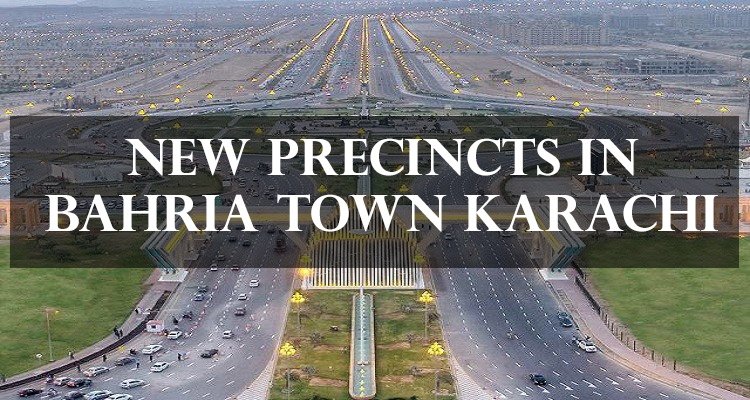 New Precincts in Bahria Town Karachi
New Precincts in Bahria Town Karachi Feb 2020 have been announced. This is a great effort to restore your property if it formerly fell in the disputed areas. These new precincts have been secured to ensure that there is no litigation or administrative barriers to development. The development has begun in fact.
The accommodation in New Precincts in Bahria Town Karachi Feb 2020 will result in ensuring a secure future of your property if it was conflicted before. This is a part of the adjustment process. Following are the new precincts on the Bahria Town Karachi map:
Precinct 60
Precinct  61
Precinct  62
Precinct  63
Precinct  64
Upto Precinct 75
As this is a mass scale project. Changes in the initial plan are deemed as a regular business. However, those worried about their case files and properties may look into readjustment into the precincts now.
This effort necessitates future improvement. The land has been secured in conjunction with the rest of the undisputed plan. Thus, this is going to be a part of the larger project of Bahria Town Karachi. It will not seem like an outcast or an extension region.
Apart from the fact that there are no litigation issues in the newly announced precincts, these are also development-ready. This allows the development to continue as per plan. No further delays are expected in the development of these precincts.
People looking to purchase property in Bahria Town Karachi may avail of this opportunity. The sizes available in these precincts are 125 sq yards, 250 sq yards, 500 sq yards. The introduction of these precincts allows the whole project to go on as per routine. Prices are set as per the market value of the area in accordance with Bahria Town Karachi. This is expected to grow along with the development process.
Whether you are looking to buy a plot and missed the opportunity to do so before, or in need to secure your previously disputed file, this can be the way forward. The plots are being given in readjustment but, interested buyers may be able to purchase them from the owners of these files should they want to.