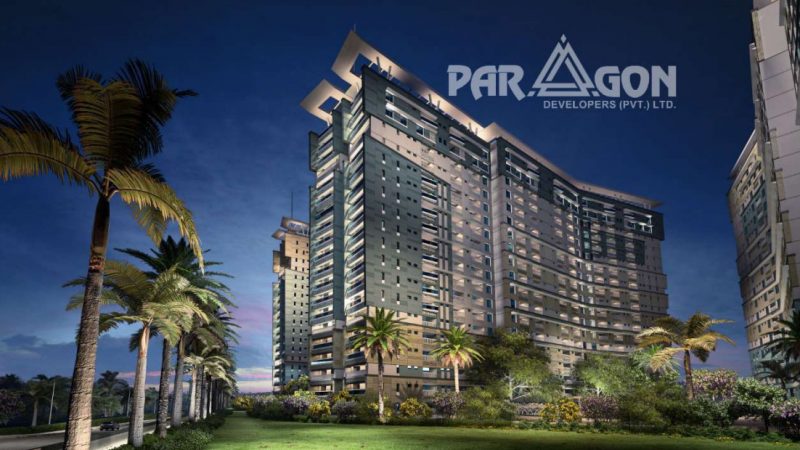 Paragon Golf View 2 Bedrooms Apartment
"Paragon Golf View" is a concept of modern and exquisite residences by Paragon Construction Pvt. Ltd. In Bahria Golf City Karachi, a sizable residential development called Paragon Golf View Apartments is being constructed. The best luxury apartments with top-notch amenities are available at Paragon Golf View, and the project is inspired by current development trends to ensure that residents may live their dreams. The flats here are affordable for everyone because of the project's attractive easy installment options.
Developers Of Paragon Golf View Apartment
One of Pakistan's top-tier construction firms is Paragon Construction. It is Paragon Construction's second project in Bahria Town; they have already completed several projects across the nation. The Paragon Towers project was the first one that Paragon Construction began in Bahria Town.
Amazing Location
The project is located in the most prestigious and prime position in Bahria Town Karachi—the core of the lush green Bahria Golf City Precinct 20. The project is located close to Precinct 27A, adjacent to Western Service Road, and connects to Main Jinnah Avenue. It is convenient to access from anywhere in Bahria, and its proximity to major thoroughfares and commercial areas makes it an excellent location for both business and investment.
Project Plan
This proposal consists of five towers with roughly 10 stories above the ground. Here, you can live the lifestyle of your ambitions and aspirations because this project offers you and your family first-rate housing possibilities. The spacious and luxurious 2-, 3-, and 4-bedroom apartments and penthouses are marvelously built to provide seclusion, comfort, and exclusivity. There are two different sorts of apartments: two bedrooms.
Size: 1450 square feet, 2 bedrooms, Type A apartment
2-Bedrooms Size: 1450 square feet, 2 bedrooms, Type B
This brand-new, cutting-edge residential development is here to meet all the needs of people looking for the best area to live and invest in.
Payment Plan Paragon Golf View Apartment 2 Bedrooms
Type A and Type B are the first two main categories in the Paragon Golf View payment options.
With unit costs starting at 17,037,500/=, Type A is separated into two categories: Platinum and Diamonds. Unit prices vary depending on the destination.
The unit price for Type B's three categories, Platinum, Diamond, and Gold, starts at 16,675,000 and varies depending on the category and the location.
Wonderful Amenities
Only the Paragon Golf Club offers the best amenities and facilities, which on its own makes life simpler, more opulent, and more pleasant. You must visit the best residence in the best neighborhood in the city, the one, and only Paragon golf view apartment, for the best experience.
Most desirable area of Bahria town
A setting devoid of pollution
Views of the golf course's scenery that are peaceful dedicated recreation areas for each tower
On-site retail avenue mosque
A covered parking area
Courts for badminton and tennis
Locations for playing for kids
Designated area for cycling and skating
distinct women's pool
Table tennis and snooker
Mini-golf, a jogging path, a barbecue area, and a restaurant
Bakeries and Cafes
Fitness center Banquet room
24-hour CCTV monitoring
Fire safety system
Automating the home
Each tower has 5 elevators.
Garbage Chute and collection equipment
Lastly:
As in this topic, we have seen all about Paragon Golf View Apartment 2 Bedrooms and its wonderful amenities.