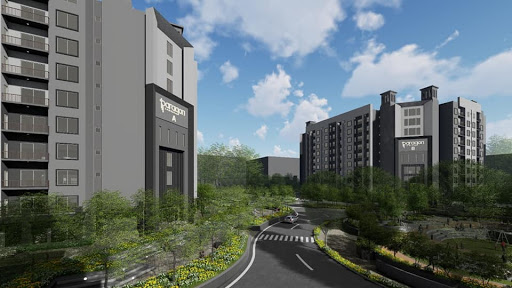 Paragon Towers Bahria Town Karachi Overview
Bahria Heights to Paragon Towers
Towers A through H of Bahria Heights are found in Precinct 6 and Precinct 8. Near the Grand Jamia Mosque, the four towers of Bahria Heights I, J, K, and L are located. Bahria Heights' third place is in Precinct 17. These are the Bahria Heights grey framework buildings in Precinct 17, where 1.5 years of construction work has been halted. In those buildings, however, progress has been made by handing over the project to Paragon Developers. The name of the Bahria Heights of precinct 17 has been changed to Paragon Towers as well. The launch date for the Paragon Towers will be 30 January 2020. They sell apartments and shops for 2 beds at a very affordable price.
Project Overview
Paragon Towers are the same development project of ground + 9 stories where 1400 sq. feet of apartments are available for rent. The shops are also available in two sizes: 385 sq. feet and 435 sq. feet. Two-bed flats, as well as Paragon Towers stores, are available on a flexible 3-year payment plan.
Location of Paragon Towers Karachi
Paragon Towers is located at the entrance of Bahria town of Karachi at a distance of 5 km. In precinct 17 on Main Jinnah Road, these towers are located. These towers are surrounded by 250 sq. Yard and 500 sq. yard of built homes. The surrounding location of Ali Villa is another major attraction.
Booking and Registerationhas also started and Down Payment for 2 bedroom Apartments as well as shops of both types 1 and 2 is 20 Lac only. So don't wait can book your property in Paragon Towers by contacting us or directly visit the Pakistan Property leader's website for more details and booking.