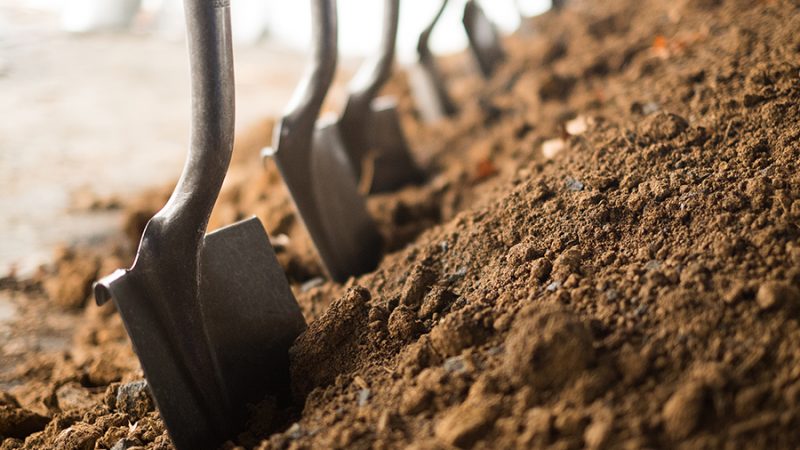 Possession Charges Increased Bahria Town Karachi – Extra Space Charges
Updated possession charges:
Bahria Town Karachi has been one of the most active real estate ventures in recent years, offering a very favorable atmosphere for investors. Bahria Town, on the other hand, has recently placed a new collection of charges on its customers, which has had little effect on the real estate market. After imposing possession charges on plots for sale in Karachi while handing over possession to their customers, Bahria Town Karachi has now levied residential costs for its customers.
Increased possession Charges:
Increased procession charges are a new addition to this initiative. The old possession charges for plots, villas, and houses have been raised by 20% and are already in place. So, if you're thinking of buying a plot or a villa, keep these increased prices in mind. It was previously discussed how to apply for ownership. Possession of ready-to-move-in properties should not be delayed, as stated in previous blogs.
Documents Required for Applying Possession:
If you own a plot, apartment, or house and want to apply for ownership, make sure you have the following documents:
Possession Request Form (to be filled in by the allottee)
Letter of Provisional Allotment (if issued earlier)
A copy of your CNIC/NICOP is needed.
Photographs of recent passport size (x2)
A letter of authority worth at least Rs.100 is needed. If the allottee is unable to visit the office to apply for or receive ownership, stamp paper will be used. (Note: A photograph and a copy of the authority holder's ID card are also required.)
All original deposit slips Original Customer Copy of Booking Form / Transfer Letter (Including category charges if any, which will be paid on category challan form)
Extra Land & Extra Space Charges:
Bahria Town charges the following rates per square yard and per square foot for extra ground and space:
Rs. 10,000 per square yard for residential plots.
Rs. 25,000 per square yard for commercial plots.
Rs. 2,500 per square foot for a Bahria apartment.
Rs. 5,500 per square foot for Bahria Heights.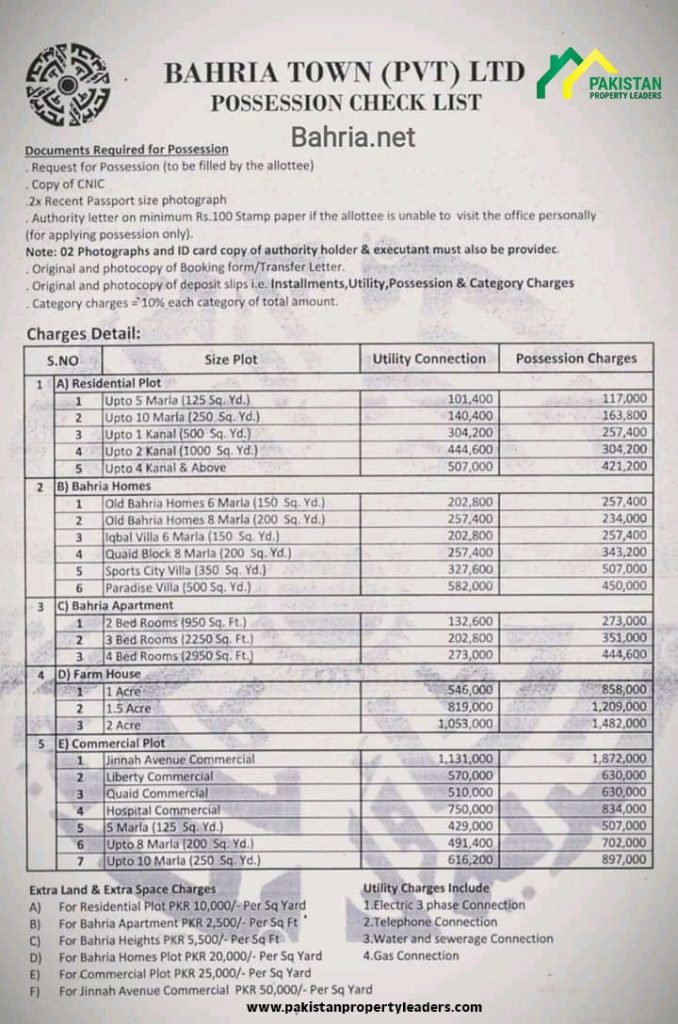 For more information and purchasing any property in Bahria town Karachi.  Keep visiting the Pakistan property leaders website. Our agent will help you in this regard.