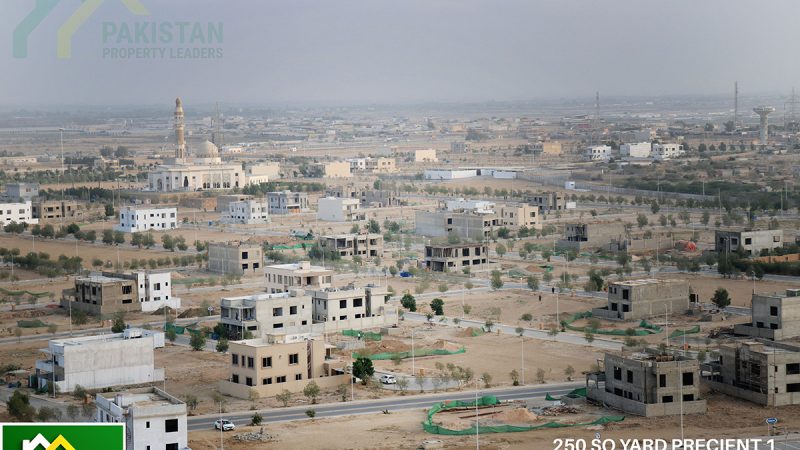 Precinct 1 Bahria Town Karachi
Bahria Town Karachi is a master-planned community, designed beautifully with sub-projects and many precincts in it. Precinct 1 is the opening corridor of this attractive society. It beautifully designed and developed that reflects the elegance of the complete project.
Precinct 1 is considered an ideal option by investors and buyers as it is located near the entrance of Bahria Town Karachi and packaged with all the trademark facilities and features. There are so many reasons that increase the value of this project, but its location is one of the top factors that make it a top choice for buyers. Let's discuss some important details:
Location Details of Precinct 1:
Precinct 1 is ideally located at the hot-favorite location of Bahria Town Karachi. It is the very first precinct located close to Main Entrance. This precinct has direct access to Main Super Highway.
All the modern-day facilities like, school, shopping area, masjid, shopping area, and hospital facilities are available in it.
Residential Plots Available in Precinct 1:
This precinct beautifully features the residential plots of 250 sq. yards only. Both general and category plots are available in it. All these plots are fully developed and available with possession. The prices of the plots are different depending on the location.
Development Status:
Precinct 1 is completely developed precinct of Bahria Town Karachi. The development work is completed so far. It's ready to live area where numbers of families are already enjoying a happy and luxurious lifestyle.
Construction of many houses is underway and a mosque, Aashiq Masjid is already operational in Precinct 1.
Roots International School is also a part of Precinct 1 that is offering the best, quality education to the residents of Bahria Town.
Best for Investment & Residence:
Precinct 1 is one of the top investment options in Bahria Town Karachi. The demand for plots is very high. Limited numbers are plots are remaining and that's why the prices of plots are increasing rapidly. Located close to the main entrance, this precinct holds significant value in this master plan housing society. You can buy a plot for peaceful living as well as can consider this for medium to short-term investment.
For more details, latest prices contact Pakistan Property Leaders.