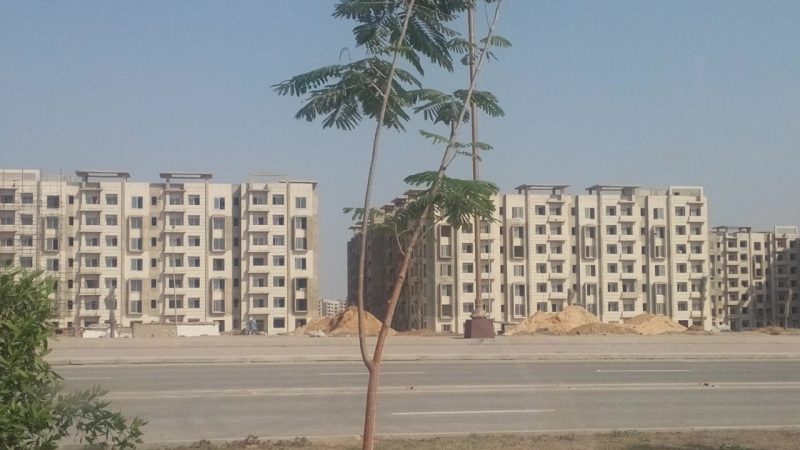 Precinct 19 – Bahria Town Karachi
When it comes to build-in properties, Precinct 19 in Bahria Town Karachi, in particular, is an excellent choice. Precinct 19 Bahria Town Karachi is everyone's ideal abode in Bahria Town, and when the exceptional option of 2-Bed Apartments is accessible to you, it's nothing short of a godsend. The two-bedroom apartments have been constructed. Keys have already been distributed, and a number of families have begun to enjoy the opulence of these residences. These apartments offer the optimal location, simple access and approach, as well as all of Bahria Town's signature features and amenities. So, let's go over some more characteristics, attractions, and geographical information for 2-Bed Apartments.
Location Overview
Bahria Town Karachi's 2 Bed Apartments are at a great location. These flats are in Precinct 19, making them the finest in terms of location. These flats are located on Main Jinnah Avenue, with the front block facing Main Jinnah Avenue. If we start talking about nearby attractions, we'll find Carnival and Theme Park, as well as Bahria Day and Night Safari. Almost every commercial establishment is connected to the Main Jinnah Avenue, hence these apartments are extremely important in Bahria Town Karachi.
Development Status
These two-bedroom residential apartments have been on the market for four years. The majority of the flats are now ready to move into, while others are still being built. On the other side, many families enjoy a calm and quiet living in these Bahria Town Karachi 2 Bed Apartments. The keys to the apartments are now available, and this is an excellent opportunity for you to purchase them at this moment. Many towers having 2 to 3 bedroom apartments are complete and many families shifted there while 2 towers are considered in grey structure.
Latest Prices & Updates
These 2-Bed Apartments were first offered for sale four years ago at a price of 46.50 lacs. All of the installments have now been paid. These 2-Bed flats are now available for purchase, with keys, for the price range of 50 lacs to 1 crore.
An Ideal Residency Opportunity for You
Everyone's desire is to acquire a home in Bahria Town Karachi. However, if you're seeking for a place to live with your small family, these 2 Bed Apartments are suitable. All of the top-of-the-line amenities are waiting for you. Bahria Town Pvt. Ltd is a private limited company based in Bahria, Pakistan has performed admirably in providing uninterrupted electric, water, and gas service to the residents of these two-bedroom apartments. So don't miss out on this opportunity to buy your flat at a fair price for both residency and a steady monthly income. What are you waiting for only few apartments left.