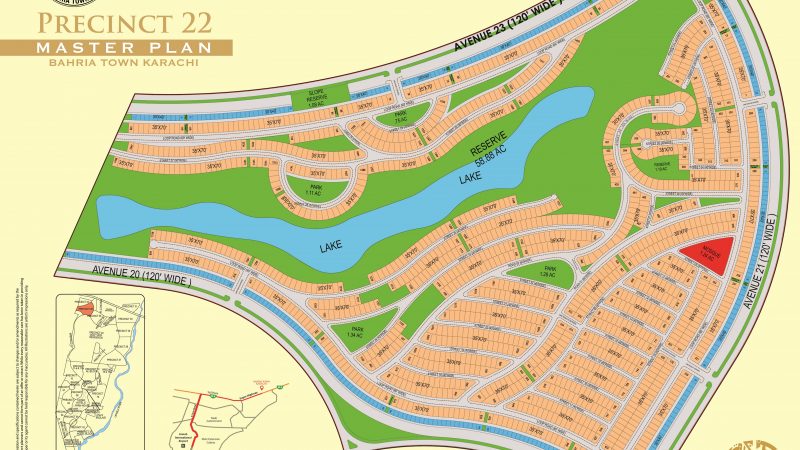 Precinct 22 Bahria Town Karachi
Are you looking to purchase some property in one of Karachi's most high esteemed areas? If yes, then the Bahria Town Karachi Precinct 22 is surely one of them and surely nothing to be neglected while choosing your next investment. Here is all you need to know about the project plus an in depth analysis of the place to help you get the look and feel of your future investment with Pakistan Property Leaders.
Bahria Town Karachi Precinct 22 is beautifully situated at a size of 250 sq yards for residential living. These are some of the most suitable plots for this price in Bahria Town Karachi is considered to be one of the highest performing projects in Bahria Town Karachi. The plots of Precinct 22. Precinct 22 250 sq. are not only for the excellent venue, but also for their development status and fair prices.
These plots attract large-scale domestic and foreign buyers. Precinct 22 is fitted with all state-of-the-art features and its location dynamics make the Bahria Town Karachi plots more important than many competing projects.
Bahria Town Karachi Precinct 22 Map- Place Overview
Bahria Town Karachi District 22 is situated at the height of Bahria Golf City and Medical University, in near proximity. Precinct 22 is easily accessible and is very popular among buyers because of its height and hassle-free access. Residents of Precinct 22 will be able to enjoy an excellent picturesque view of the entire Bahria Town of Karachi, being on top of the rest of the realms.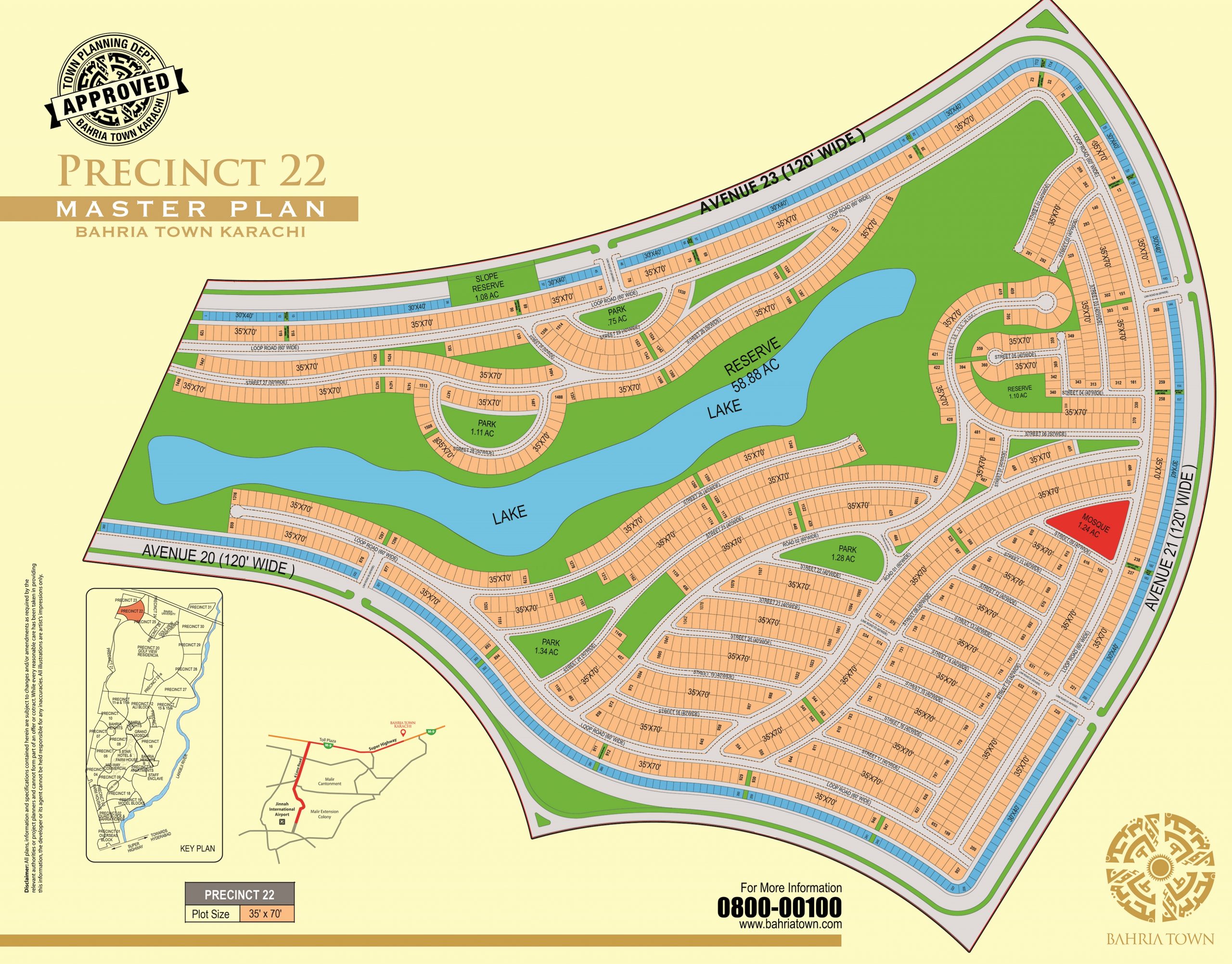 Bahria Town Karachi Precinct22-Updated Development Status
Bahria Town Karachi Precinct 22 is now fully built and fitted with all living amenities including electricity, sewerage, gas, green belts and road infrastructure. In Precinct 22, the development status reflects that it is the best time to purchase a 250 sq. Yards plot here because on field and with plot number, all plots are available here.
Bahria Town Karachi Precinct22-Possession Update
It is not difficult to believe that Bahria Town Karachi will soon declare ownership here, due to the development status of Precinct 22.Since construction is 100 percent completed here and all plots are on the land, it will not take more than a month or so for Bahria Town Karachi to declare possession of Precinct 22.
Precinct 22 Bahria Town of Karachi, 250 Sq. Present rates of Yards Plots
Karachi Precinct 22 of Bahria Town provides 250 sq. Yards with very fair rates for residential plots. These 250 sq. were published by Bahria Town Karachi. Yards plots of Precinct 22 with the ease of instalment schedule at the price of 28.5 lacs. This is the current price range of 250 sq. Plots for yards are between 30 lacs and 35 lacs and this also includes own and all other costs. Then the cost of 250 sq. Yard plots are very budget friendly right now, but are expected to increase in the coming days as possession will be declared here by Bahria Town Karachi.
Bahria Town Karachi Precinct 22-Dream Residence & Lucrative Investment
The venue, the climate, the characteristics and all the dynamics suggest a very bright future for Precinct 22. Board 22 250 sq. Yard plots are completely developed and prices are very economical here right now but prices will rise as soon as Bahria Town Karachi announces ownership. Purchasing is strongly recommended here, considering all possibilities
Conclusion
Whether you do it for capital gains, generating rental income or to move into a new locality this is a great choice. A small side income does not hurt anyone. So this is a great choice for those who want to invest in an asset and make money off of it right away even during these tough times. These plots at these rates are a limited time combination and a limited number option.
The area is quite developed so you will not have to wait for the building process and development to begin. So getting these plots means no waiting for long. We recommend you avail of this option while you have time. You can do so by contacting one of our agents that will be happy to help you with the following contact details.