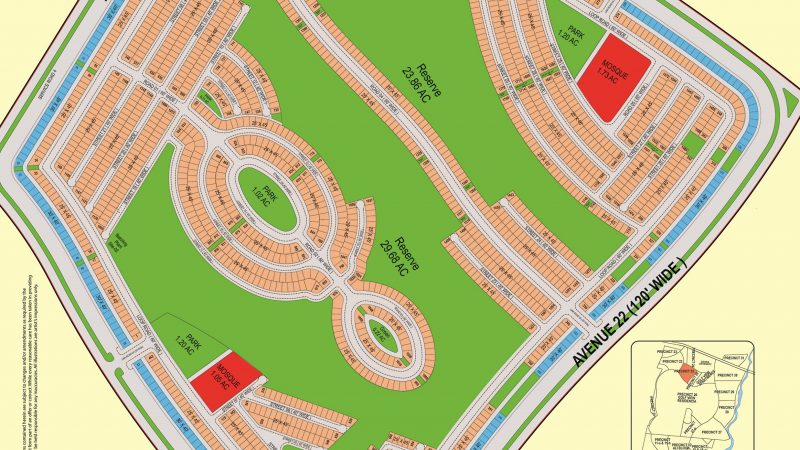 Precinct 25 Detailed Overview – Bahria Town Karachi
The most economical and fair cost home plots of 125 sq. yards are available in Precinct 25 Bahria Town Karachi. This district provides a variety of international upscale amenities and services, making it very appealing to residents and investors. This is a completely built neighborhood with lovely parks and open areas. Today, we'll go over the important elements of Precinct 25 Bahria Town Karachi that an investor should be aware of before making an investment here.
Location:
Precinct 25's inexpensive residential plots are conveniently located on Bahria Town Karachi's Avenue 19 Road. Avenue 19 connects to the society's Jinnah Avenue, making travel to and from this precinct simple and convenient. Precinct 25 is located in the Golf City, adjacent to Precinct 22 and Bahria Town School and College. Following Jinnah Avenue through Avenue 19, Bahria Sports City is only a 12-minute drive away. Precinct 25 is about a 22-minute drive from the Bahria Town Interchange on the M9 Motorway, via Avenue 19 and Jinnah Avenue.
Layout Plan: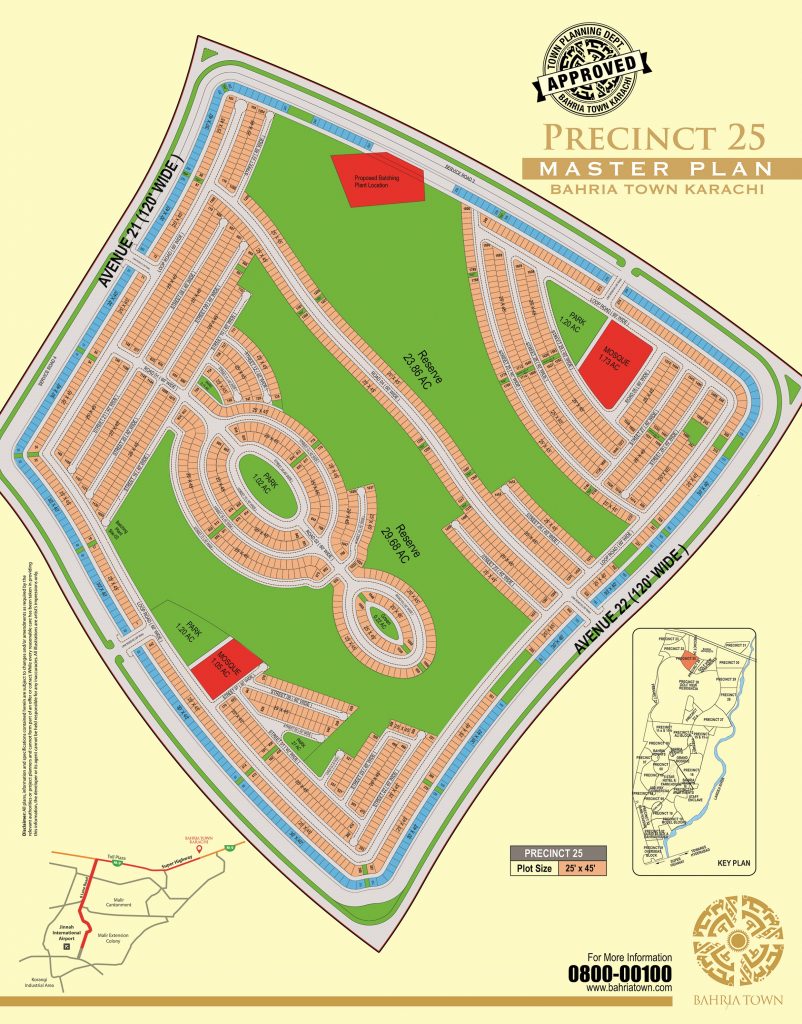 Precinct 25 includes 125-square-yard affordable residential plots in its design. Jinnah Avenue leads to the precinct, which is located at the far end of the society.
Available Amenities:
Precinct 25 is a secure residential community with all of the modern conveniences that one would expect in today's world. The population will grow to tens of thousands in the future years. To make life easier for this people, Bahria has provided some of the most elegant and world-class facilities in this precinct, including:
Mosque in a gated community
Internal road network is broad and well-maintained.
Electricity backup is available 24 hours a day, 7 days a week to ensure uninterrupted power delivery.
All fundamental and civic services are available (electricity, gas, water, sewerage)
Parks and other open areas
Schools
Payment Plan:
Precinct 25's residential plots are quite economical and offer acceptable pricing. Because of the low prices, these affordable residential plots do not have an installment plan. The payment must be made all at once.
The pricing difference between plots of equal size in Precinct 25 is attributed to their location. Residential plots facing a park, on a corner, or on a main road require a higher premium. The price fluctuates between 26 and 35 lacs. Because of the growth and demand in Precinct 25, the price was raised within 6 months.
Future benefits of investing in Precinct precinct 25:
Because this precinct is 15 to 18 kilometers from Bahria Town Karachi's main gate, the costs are reasonable. This Precinct was only recently built. Because of these two factors, the prices in this precinct are lower, making it a great chance for anyone looking to invest a little amount of money for an investment or perhaps for their future dream home.
Conclusion:
There is now no population in Precinct 25, however as residents begin to arrive, Bahria management will offer commercial buildings to meet their needs and requirements. Investors interested in commercial buildings will be able to invest here in the future.
Contact Pakistan Property Leaders to book a residential plot in Precinct 25 in Bahria Town Karachi. You may also visit our YouTube channel for further information, where we frequently update the current real estate trends in the country.