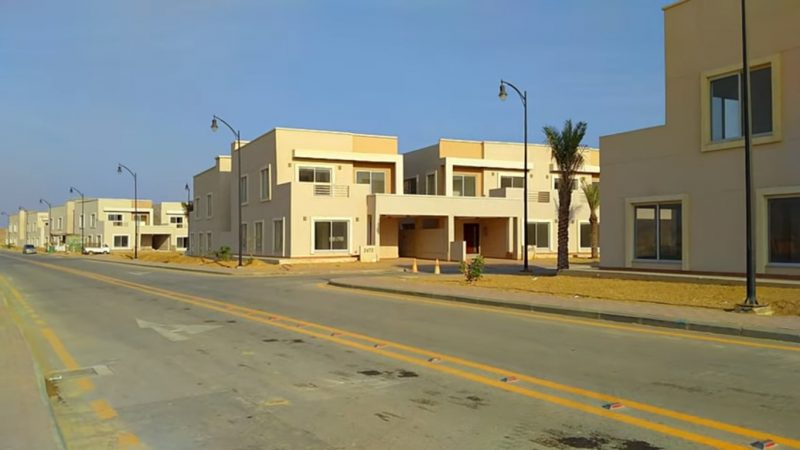 Precinct 27 Bahria Town Karachi
It is one of the most well-known housing societies among investors and inhabitants, having set new standards for community development. Bahria Town Karachi has a variety of properties available throughout its wide territory. In BTK, there are houses, apartments, and Bahria Homes.
The housing society is divided into several precincts, each with its own set of amenities. Precinct 27 is one of Bahria Town Karachi's Precincts, and it offers various sizes of residential plots as well as ready-to-live Bahria Homes for investment, catering to various classes of residents and investors.
Location:
These lovely Bahria Homes of Precinct 27 are conveniently placed near the M9 Motorway or Karachi-Hyderabad Superhighway in the main Jinnah Avenue Commercial, Bahria Town Karachi. Jinnah International Airport and Malir Cantonment are both conveniently accessible.
The Bahria Homes of Precinct 27 are about a 10-minute drive from Bahria Town Karachi's main gate. Nearby attractions include the Grand Jamia Mosque, Bahria Gold City, and the Dancing Fountain. Due to its proximity to the 400-foot-wide Jinnah Avenue, entry to central Karachi is very simple.
Features of Precinct 27:
Precinct 27 is a secure residential community with all of the modern conveniences that one would expect in today's world. In the next few years, the population of this city will nearly quadruple. To make life easier for these people, Bahria has provided some of the most appealing and world-class facilities in this precinct, including:
Mosque
24 hour security in a gated community Electricity to ensure a constant power supply
All fundamental and civic services are available.
Bahria Homes
Parks
Schools and business districts
Parking is plentiful.
Payment Plan:
Residential plots of 125 and 500 square yards, as well as Bahria Homes of 235 square yards, make up Precinct 27. The payment plan for this precinct's properties is a one-time payment. Although there are no payment plans available, the rates of the houses are very fair and budget-friendly. Price difference is because of location.
| | | | | |
| --- | --- | --- | --- | --- |
| Area | Type | Size | Min Price (PKR) | Max Price (PKR) |
| Precinct 27 | Residential Plot | 125 SQY | 28 Lac (Full Paid) | 49 Lac (Full Paid) |
| Precinct 27 | Home | 235 SQY | 140 Lac (Full Paid) | 185 Lac (Full Paid) |
| Precinct 27a | Residential Plot | 500 SQY | 70 Lac (Full Paid) | 95 Lac (Full Paid |
Residential plots:
Precinct 27 has residential plots ranging from 125 to 500 square yards. Investors or residents are given ownership of plots measuring 125 square yards. Many homes are being built on these sites, and a few have already been completed. In Precinct 27a, the development of 500-square-yard plots is also underway. The first villa of Precinct 27a's grey building is complete.
Reasons to invest
Precinct 27 is a good investment option in Bahria Town Karachi because of its low rates. The properties in this Bahria Homes provide residents and investors a wide range of options.
Conclusion:
It is a fantastic location for anyone looking to purchase a plot on Jinnah Avenue, the main thoroughfare. The cost of Bahria Town Precinct 27 is reasonable. Precinct 27 is easily accessible in a variety of ways, which is one of the reasons for its success.
Contact Pakistan Property Leaders to reserve a home plot in Precinct 27 in Bahria Town Karachi.