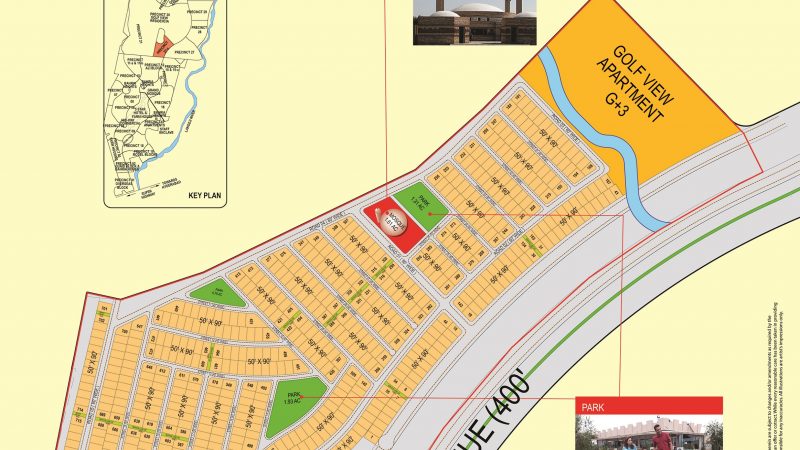 Precinct 27A 500 square yard plots In Bahria Town Karachi
When a person decides to invest in Karachi for a nice and tranquil property, Bahria Town Karachi is the only alternative that comes to mind. It is Karachi's one and only top housing society, with various types of residential plots, commercial plots, built houses, luxury villas, and apartments. This country's largest housing scheme is made up of numerous precincts and sub-projects.
Today, we'll concentrate on 27A, one of the most important and charming precincts in the city. Precinct 27A is made up entirely of plot cuttings for residential plots measuring 500 square yards. These plots are currently undergoing development. However, the plot prices have already risen in contrast to their initial pricing. Let's talk about the location, as well as the latest plot pricing and investment analyses.
Location
Precinct 27A is the most appealing precinct for plots of 500 square yards due to its excellent location. This precinct is conveniently placed between 8 and 10 kilometers from the Main Entrance. It is located on Main Jinnah Avenue, directly across from the Grand Jamia Mosque. It's also close to Precinct 28, where the Dancing Fountain, Bahria Town's most famous landmark, is located.
The Grand Mosque, Theme Park, and Bahria Golf City are just a few of the many attractions that surround Precinct 27 A. Another big appeal for Precinct 27A is the construction of a five-star hotel in Golf City.
Latest Prices
In Precinct 27A, 500-square-yard plots have been designed. These residential plots were first offered for sale four years ago at a price of 45 lacs. The plots' installment plan has been completed, and they are now available for purchase at their own cost. The latest pricing for 500 square yard plots range from 90 lakhs to one crore thirty lakhs.
Development Status
Precinct 27A has already completed its development. The machinery has arrived on the scene, and the work is currently being done at the fastest possible pace for houses. All of the plots are so beautifully planned that when you come to see them, you'll be able to tell where they are. With such a rapid rate of housing development, it is apparent that this district will soon be ready for family migration.