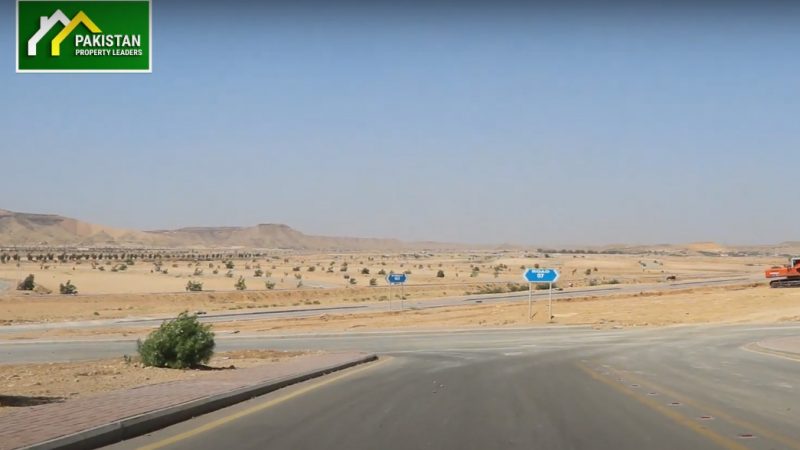 Precinct 32 and 33 in Bahria Town Karachi:
If you want to buy any property you can evaluate its value and prospects at Pakistan Property Leaders. This guide on Precinct 32 and 33 in Bahria Town Karachi helps you in understanding the best things about the property there as well as some of the possible issues that you may want to know about. We believe that you should get all the information that you deserve. So, our blogs let you do just that with a great amount of ease.
Karachi is a good place for living, investing, and working especially in Bahria town. There are significant numbers of individuals investing here. Bahria gave 125 sq. Plots of yards at very fair prices. The precincts below are
Where there are very low prices?
Precinct 32 A, Precinct 32 B, Precinct 32 C, Precinct 32 D, Precinct 33 A, Precinct 33 B 
Precinct 33 C, Precinct 29 A, Precinct 29 B, Precinct 29 C, Precinct 29 D, Valley Block A B C
There are precincts where the state of construction is immature. The completion of the construction here will take about 1 year. Tariffs are great to buy. In terms of industry dynamics and conditions, these areas are also recommended for short-term investments. A plot number was allocated to these files. Maps of these precincts were released. It is necessary to know the distance from the Bahria Town main gate to the superhighway, so the distance is approximately 15 to 16 kilometers from the main gate. Shopping galleries, parks, markets, mosques, schools, and hospitals will be offered as per the nature of Bahria Town and maps. So it's a safe time to save and wait for a limited time at fair rates.
Notwithstanding the prime location and being completely established, due to the unavailability of ownership, many regions suffered from a scarcity of buyer interest. The same cases were also reported in Precinct 32 and Precinct 33. Throughout the mega project, Bahria Town Karachi has overcome this shortage by providing ownership. Both of these notable precincts, Precincts 32 and 33, are highlighted here.
Possession Update for Precinct 32 & Precinct 33
Precinct 32 and Precinct 33 sell plots having 250 sq. yard and 500 sq. yard that is completely developed. Despite being in an ideal area, both precincts 32 and 33 were losing the interest of the buyer as possession was not available there, but now that possessions have been declared by Bahria Town Karachi, precincts 32 and 33 have become the ideal place of residence for being in a highly desirable location.
Location:
For Pakistanis only, such as Advanced Security & Rescue Services, Pakistan's largest shopping center, international 5-star hotel & USGA standard golf course, commercial areas, gold-class cinemas, state-of-the-art sports facilities, world-class school, university, and international university facilities, international standard hospital, international theme park, playground and water rides, world-class school, university, and international university facilities, club & zoo, international standard building & infrastructure, grid station & telephone exchange, transport system, Bahria Town Karachi, a Master-Planned City with World-Class Infrastructure and Facilities
Precinct 32 and Precinct 33 are in front of each other and are situated near the largest attraction of Bahria Town Karachi, the under-developed Rafi Cricket Stadium. Precinct 32 and 33 are also facing villas of Precinct 31 and 35. The factor of this proximity to villas would make both Precincts 32 & 33 the most populated areas earlier than the rest of the areas and will not tend to be isolated areas.
Best Time to Invest in Precinct 32 & Precinct 33 in Bahria
Both Precinct 32 and Precinct 33 reserve the same bright future when it comes to ROI. Precinct 32 offers cutting plots of 250 sq. yards at comparatively cheap prices than the other options in the same category. Similarly, in Bahria Town Karachi, Precinct 33 provides 500 sq. yards of plots worth investing that are available at lower prices than almost all other options for the same cuttings.
The location of Precincts 32 and 33 guarantees the future of your investment with high returns, in addition to feasible costs. In the future, the proximity to Rafi Cricket Stadium and possession availability will continue to add to prices here, which makes Precinct 32 and 33 worth investing areas, and we strongly suggest that you invest this time as prices will rise in the coming days.
If you want to learn more about the best time and place to Invest in Precinct 32 & Precinct 33 in Bahria Town Karachi then you can contact one of our property experts at the Pakistan Property Leaders right away, they will be happy to help you out.