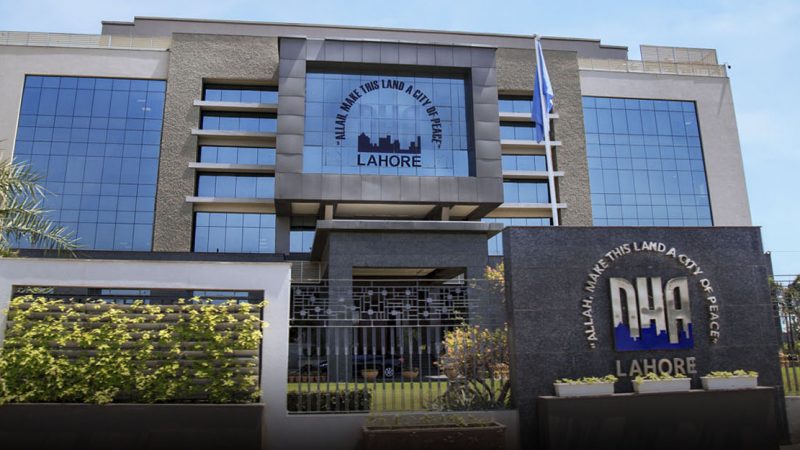 Prices of DHA Lahore phase 6,7,8 & 9 plots are on the rise, why invest in DHA Lahore?
Property of DHA is always under huge attraction due to the prime location, serene and green environment, luxury houses, and wide roads and streets which are always traffic-free. What a person demands for a residential area is to have a peaceful life and a safe environment to live in. DHA is ready to launch 12 phases in Lahore due to the people interested in its property. These places contain all the commercial areas, well-known universities, and plots of all sizes to buy.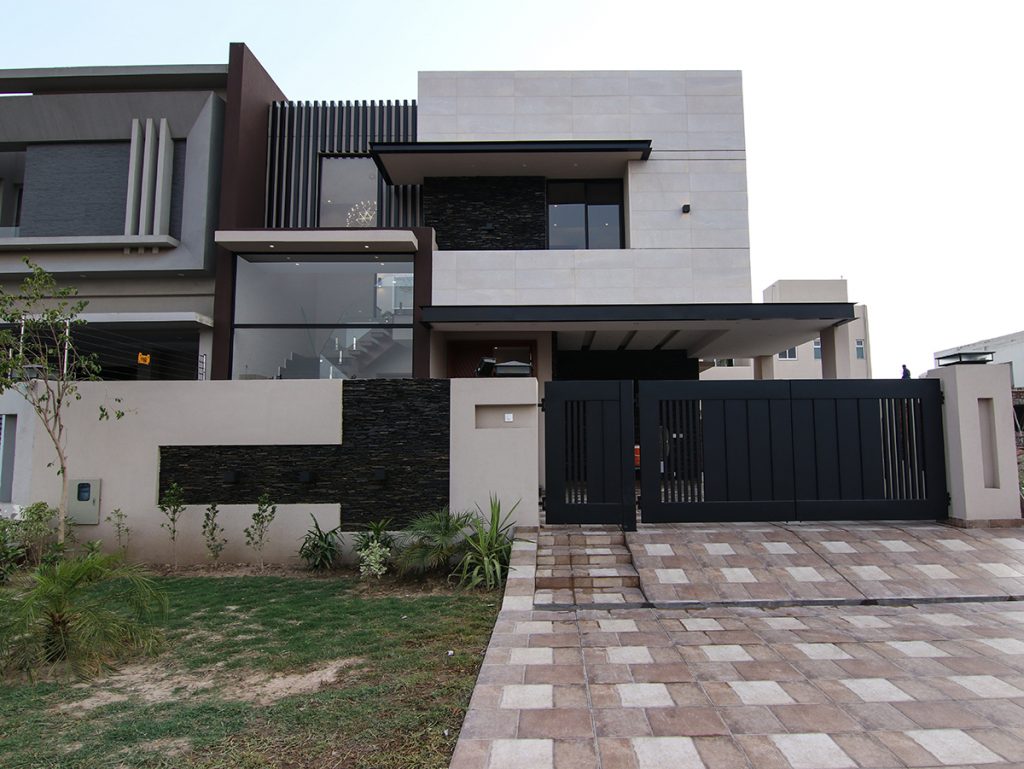 Main Projects in these Areas:
After the huge success by phase 6 Lahore where all the property is nearly sailed and very good response is received due to the linkage with the ring road. People want to live in a society where there is the main entrance and they could enter society without getting into the traffic of the city. DHA Phase 6 Lahore has Defence Raya, features a range of luxurious residential and commercial plots. It comprises 1 and 2 Kanal Golf View Resort Villas, and Fairways Commercial Centre. A project built around the lush greens of an 18-hole international standard golf course, Defence Raya spans over 400 acres of beautifully landscaped luxury home development as well as a high-end commercial center.
A modern lifestyle reflected through 1 & 2 Kanal Golf View Resort Villas with a glorious view of the Golf CourseGenerous Flexi areas opens up to a myriad of possibilities – an entertainment zone, gymnasium, and much more. The villas offer a perfect synthesis of eco-friendly green landscapes and cutting-edge modular design, which allow the integration of the lush green into the home.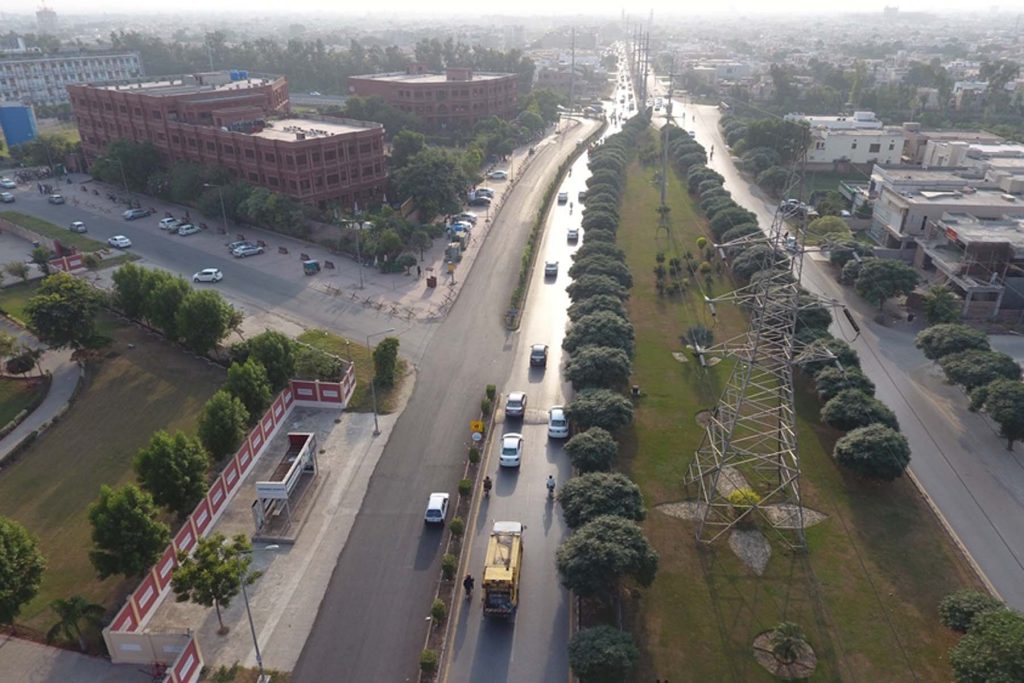 DHA phase 6 also has The Lahore Garrison University. LGU is a private university. The university was established by the Pakistan army. It runs undergraduates and graduate programs in various disciplines.
So, a lot of the builders played a major role in phase 6 success. They invested a lot in building houses there and due to the reason phase 6 property is more expensive than the previous phases like phases 1, 2, 3, 4, and 5 Lahore.
Location of each phase:   
As compared to phase 6 Lahore, phase 7 Lahore is not that successful that is the reason phase 7 has fewer property rates, which is quite economical and in affordable prices to live in the society which is the best living environment and also with reduced the chances of property frauds & scams.
Location of the housing scheme:
Location is the most important factor while buying a property or selecting a housing scheme to live in. Properties located on prime locations always attract a large pool of buyers due to the desire of many people to live there.
Facilities in the town:
Therefore, it's very important to note the location of a housing scheme. Housing schemes located near to city centers, good road & transportation links, shopping areas, schools, colleges, universities, and hospitals are ideal for living. There are some projects under construction over there which is going to be massive production over there.
Pakistan liver and kidney hospital is a government project, making the biggest hospital in phase 7 Lahore that will be the largest hospital of kidney and liver in Punjab. It also links with the DHA Phase 6 Lahore. Because buildings at phase 8 Lahore is almost near to its end, builders will move towards phase 7 Lahore.
After the success from the phase, 6 Lahore builders turn their faces toward phase 8 Lahore due to the prime location and main entrance to the Ring Road. Just because of this reason people are buying property over there which is more expensive than phase 7 Lahore. This area has all the residential dreams fulfilled.
Phase 9 Lahore is under development and therefore it has the prices almost equal to phase 7 Lahore. if you had 22.50 lacs you could have bought the DHA 7 plot instead of the DHA 9-10 file. You would say I won't buy a file and why not buy a plot in DHA 7 at only 22.50 lacs current budget. The price difference between 9-10 and DHA 7 was only 5 lacs. 2 weeks ago DHA put a restriction again that all DHA 7 plots will be transferred and all dues cleared.
No one can buy DHA 7 if he doesn't have 32 lacs in hand on transfer day. So, people under 32 lacs budget have no choice but to go for DHA 9-10. The price difference today for DHA 9-10 and DHA 7 is 15 lacs. Either DHA 9-10 will rise to min 22 lacs very shortly or DHA 7 will have to fall to 27 lacs to close the big gap to within 10 lacs. DHA 9-10 is better located than DHA 7.
DHA Admin Recommendations:
After development charges are needed at the time of transfer announcement from DHA admin it is not recommended to buy a plot in DHA 7 Lahore if he has over 42 lacs in his pockets. All smart persons go for DHA 8 in that budget of 41 plus lacs. So heavy buying is happening here. The new road from Air Avenue to DHA 6 main boulevard at L and J block junction is showing up on the ground. UD is making that connection on an urgent basis.
That road and new expressway for defense road in the middle of DHA 8 Lahore are helping DHA 8 Lahore files and when DHA files gain value DHA phase 9-10 Lahore we purchased too by low budget people and its price went up.
By Dec Jan there will be plenty of buyers that are sitting out to clear up everything. From who will you buy your files and plot when the market is rising and these trusts are buying properties? Smart people are buying now when files and plots are still available. Not much time is left before the next wave of buying. get ready for a very sharp rise in property prices by Nov Dec this year. The moment prices start to go up half sellers back out from any sale in the hope to sell their property higher.
Budget Considerations:     
The first thing you need to do is decide how much you can afford. You will need to look at how much money you have available yourself and how much you can borrow.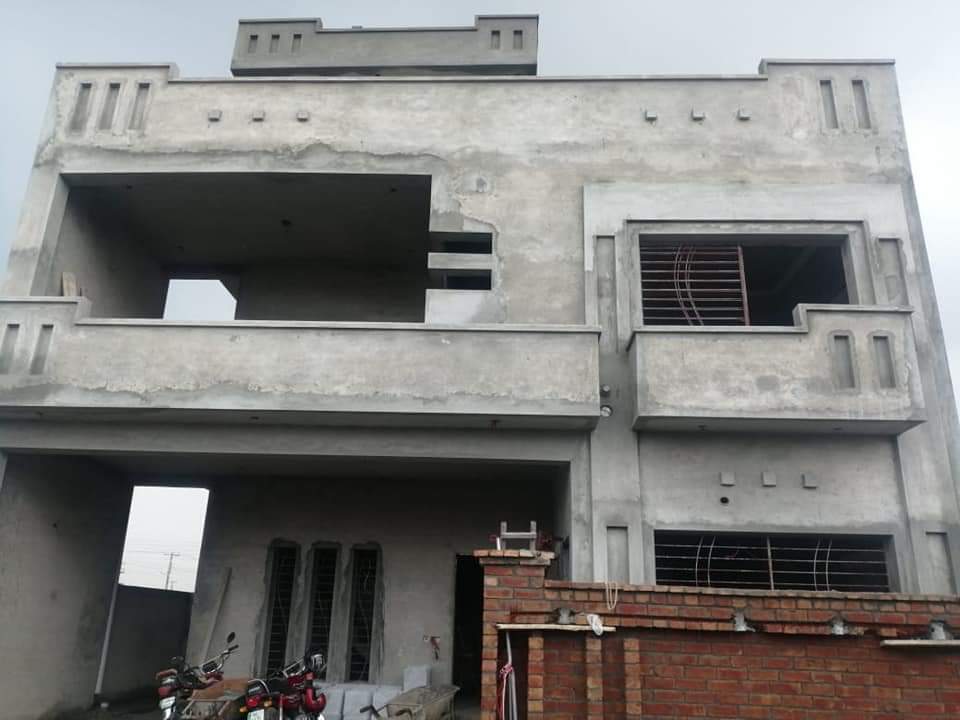 People in Pakistan prefer to live in housing schemes. This is due to the desire of Pakistani people to live in a peaceful place that provides all amenities. But selecting a good housing scheme in Pakistan is very important to avail of the best living environment and also to reduce the chances of property fraud & scams. Here are the top characteristics of good housing schemes in Pakistan you should consider before buying a house or plot.
Utility and Other Factors:
Always buy property in well-planned housing schemes. A better-planned housing scheme is the one that has underground electricity wiring, modern sewerage system, wide roads, footpaths, parks, grounds, graveyards, and green open spaces. Housing societies with state-of-the-art planning always attract a large pool of buyers due to the desire of people to live in well-planned housing developments. This is why DHA and Bahria Town best for living and investment purposes.
General facilities in housing scheme Housing schemes in Pakistan provide many facilities. Always visit the housing scheme before buying a house or plot to observe the general facilities in that housing development. Best housing schemes are those that provide schools, hospitals, community areas, parks, grounds with children play areas, commercial centers, Mosques, and 24-hour CCTV Camera Security. Housing schemes that provide these amenities always sell like hotcakes due to the desire of people to live in housing developments that have all basic facilities.
Plots and More in DHA Lahore:
Similar to purchasing a home, buyers will usually need to secure at least a 20% down payment for the property. Being a landlord requires a wide range of skills, which could range from understanding basic tenant law to being able to fix a leaky faucet. Experts recommend having a financial cushion, in case you don't rent out the property, or if the rental income doesn't cover the full mortgage on the property.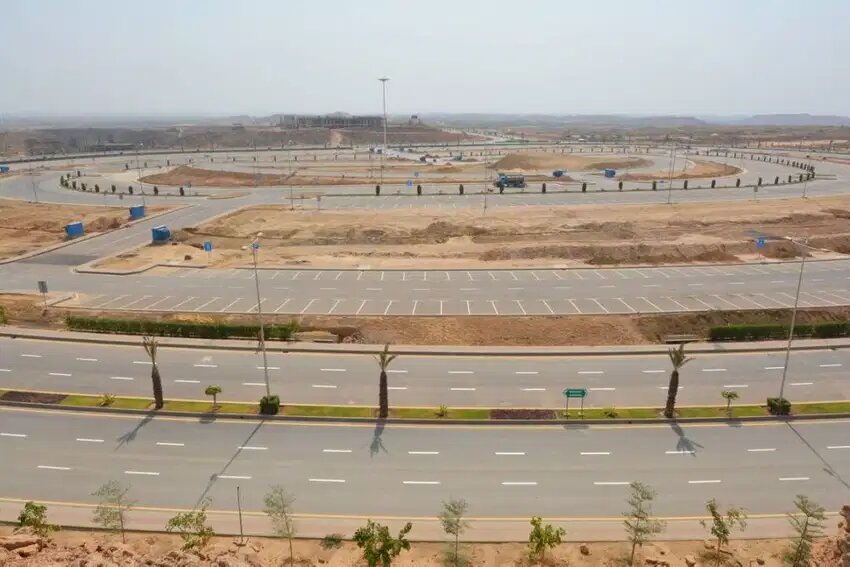 Investing in real estate is usually all about capital growth, so choosing a property that is more likely to increase in value is the most important decision you will make, so buying at the right price is critical. Unlike buying shares where the value of a company is transparent, real estate is more difficult to price, this however provides you with the opportunity to acquire an asset below its real market value if you are patient and knowledgeable. The key for you is to do your research, work out what everything is selling for in and around the area and then you'll discover that soon you'll become very good at working out what a property is worth – you'll know a bargain when you see it.
We can help you:
If you do find a property that you like and are unsure of its real value we'd suggest contacting us or another vender so you can arrange for an independent valuation to be done on behalf of a bank and once you are armed with this information you can often use this as a good negotiating tool. You probably aren't aware but lenders and mortgage insurers have valuable data on different locations and property developments and you should try and access this information to assist you to avoid picking the wrong investment property. Whatever you do, never decide to buy an investment property based on getting a tax deduction – always focus on making the right investment choice.
Ensuring that you have a steady rental income stream is also vital because this cash flow will make the holding of the asset more affordable and provide income. Different classes of residential property – home units, houses, and land – can outperform each other over time.
For example, vacant land will provide no rental income but may appreciate more quickly if purchased in an area with limited supply. Investing in a home unit might mean fewer maintenance costs than investing in a freestanding weatherboard house. Some areas offer higher rental yields, but you must do your homework as often these properties provide lower capital growth opportunities.
Why are we important?
A property manager is usually a licensed real estate agent that is a professional in their field, their job is to keep things for you and your tenant. They can help you with ongoing advice and help you manage your tenants and get you to get the best possible value from your property, a good agent will let you know when you should review rents and when you shouldn't.
As the property market is more stable than the other markets, investment property generates fixed returns to the investors. The income is more certain because you receive constant rental payments from the tenants. In the case that the rental income is higher than the mortgage repayment, you do not need to put any extra funds to pay off the loan and you may also have surplus funds to cover any property costs incurred.
If you purchase the property in a good location, the property value will increase and you can generate more profit. Any tax associated with the expenses paid on the investment property, such as property maintenance, council rates, fees charged by the managing agents can be claimed back at the end of the financial year. If you have an investment property, you can also use the existing equity in the property to get another loan or to purchase another investment property.
Whenever you are ready to make an investment you can contact us. We will be able to help you with the transfers, purchase, and reselling activity that you would be interested in. Pakistan Property Leaders love to help those who love the real estate world just like us.