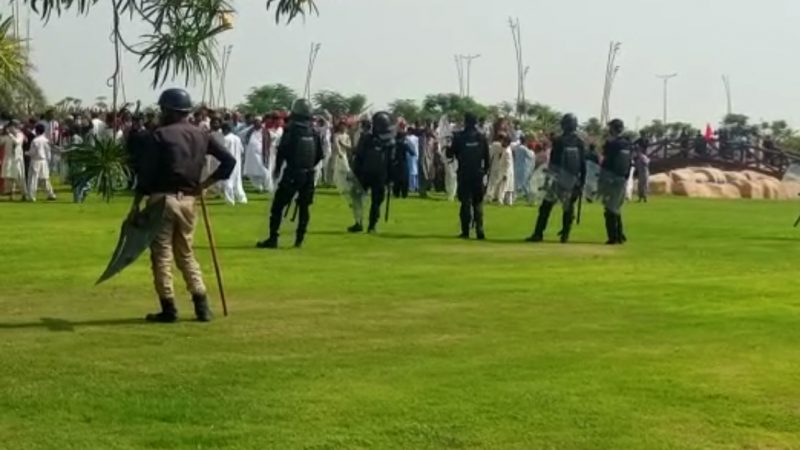 Protest in Bahria Town Karachi – Vehicles, Offices set ablaze
Hundreds of Pakistani protestors assaulted Bahria Town Karachi on Sunday, June 6, 2021, setting fire to multiple shops and vehicles in the housing community.
Outside the housing society off the Super Highway, a significant number of protesters were staging a sit-in. They were demonstrating against what they claimed was their forcible removal from traditional territories in the area. A large police detachment was stationed near the entrance to cope with any adverse situations, while the Bahria Town administration secured the area with containers. The demonstrators, on the other hand, broke through the barred entrance and invaded the housing society. According to an eyewitness, the demonstrators set fire to a Suzuki vehicle dealership and a fast-food restaurant. According to another homeowner who asked to remain anonymous, the demonstrators looted at least two ATMs. After some time, the police were able to disperse the protesters.
But the point is that people are targeting Bahria town with Sindhi cards, which is horrible. If you believe or suspect that Bahria is forcibly encroaching on your property, follow the legal process and file a complaint against Bahria Town
Pakistan's judicial system is still very strong. It is not an accomplishment to set fire to or destroy public property. This is not a way to reclaim one's land. This simply fuels societal animosity.
Think big, be optimistic, and stick to the rules. In this difficult moment, Pakistan property leaders stand with Bahria Town Karachi.