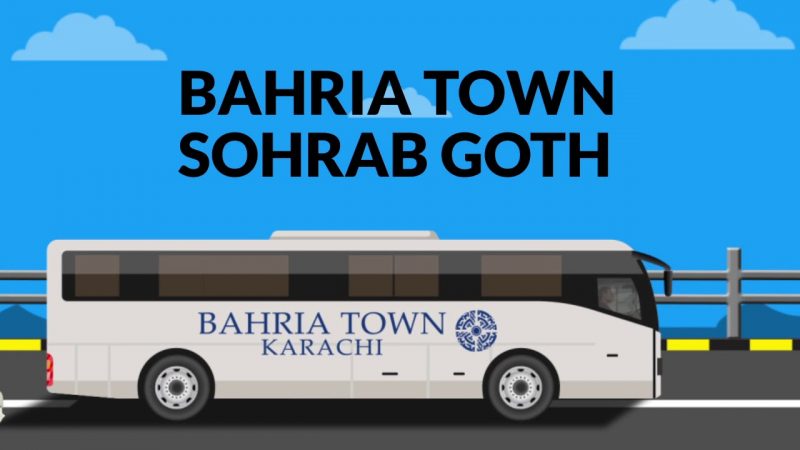 Public transport in Bahria Town Karachi
Bahria Town Karachi is evolving into a sophisticated city within Pakistan's largest city. The management has promised to provide practically all of the facilities on site. With the passage of time, the population has increased, and a number of families have now relocated to this area. Apart from providing inhabitants with all of their daily requirements, the Bahria Town Karachi Sightseeing Bus Service is fantastic for both visitors and residents. The biggest difficulty, however, is a lack of commuting options to the main city areas, where residents must go on a regular basis for work and other necessities. . Recognizing the need for free shuttle service to Malir and Sohrab Goth among residents and others, Bahria Town Karachi has launched a fantastic project.
Double decker:
Bahria Town began its own bus service after seeing the need for transportation. The group has proposed an independent transportation service. However, it is only available on weekends and provides double-decker buses for inhabitants of Bahria Town as well as visitors. These buses begin their journey at the Bahria Carnival. The bus fare is too cheap, only costing Rs.30. All of the major tourist attractions, such as Bahria Night Safari, Grand Jamia Mosque, Rafi Cricket Stadium, Bahria Adventura, and Dancing Fountain, rely on these bus services.
Free Shuttle Service
Bahria Town Karachi has begun running two FREE shuttle buses to Malir and Sohrab Goth. It will be extremely advantageous to everyone and will serve as a pick-up and drop-off service for them. One bus will take you to Malir Halts (Printing Press), while the other will take you to Sohrab Goth.
Bus No.1: Bahria Town Karachi to Malir Halts (Printing Press)
Bus No 2: Bahria Town to Sohrab Goth
Details and Route of Free Shuttle Service
In a single day, both of these buses will make three trips from Bahria Town Karachi to their respective destinations. The tour will begin and end at Bahria Town Karachi Precinct 10, with a return to the same location marking the end of the tour. The route times have been posted on the timetable, and the service will begin at 7:15/7:30 a.m. every day from Bahria Town Karachi.
Bahria Management knows how to attract general public. By introducing this amazing concept of shuttle bahria provides another reason to invest or live here. So, what are you guys waiting for? Contact us and get you property booked on installments or cash payment. Pakistan Property leaders will be pleased to help you.