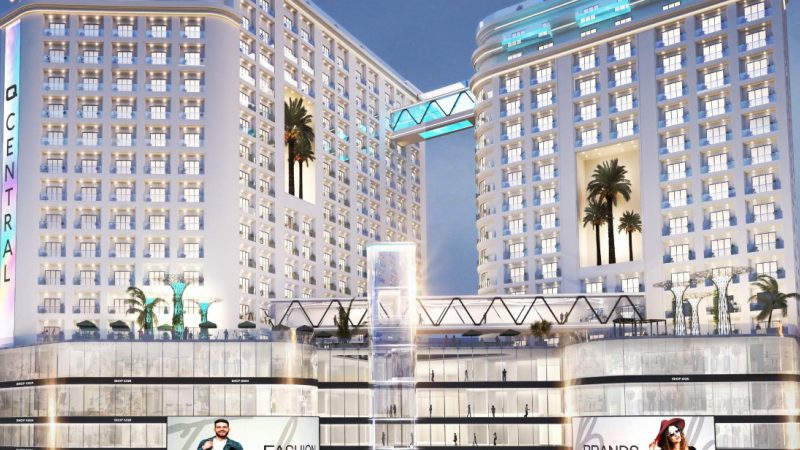 Q Central Grand Mall And Residences 1st Floor
Q-Central Grand Mall and Residences is a high-rise building or investment The goal of Q-Central Grand Mall and Residences is to entice investors with growth, business, and income prospects. These attributes all apply to the potential that is now preserved in Q-Central Grand Mall and Residences and available to be availed.
With more than 25 floors, Q-Central Grand Mall and Residences will be the tallest building in Bahria Orchard Lahore. The tallest structure on Raiwind Road will be Q-Central Grand Mall and Residences. The project will serve a variety of needs by providing residential flats, penthouses, and retail spaces. Investors will save a significant amount of money because there will be no transfer costs associated with this project.
Investment Opportunities In Q – Central Grand Mall And Residences
Q – Central Grand Mall and Residences is being constructed with the advanced and latest real estate ideas. The use of modern tech and architecture tools is incorporated for the best results. A total of 350 parking spaces and 500+ stores and showrooms will be available at Q-Central Grand Mall and Residences. Supermarkets, a Q-Club, a Kids Pay area, rooftop dining, gourmet dining, Q-Apartments and apartments, Q-Hotel Apartments, Q-Central Apartments, and a limitless array of entertainment and hospitality options are all available at these stores. Offering a variety of options, investors may quickly make investments based on their needs.
1st Floor And Ground Floor Layout And Investment Opportunities
Q-Central Grand Mall And Residences is designed to provide the ultimate convenience of great management and organization. Each floor designated a specific theme to cater to. According to this idea, the ground and 1st floor have given the Brand Central theme. these floors are designed to accommodate international and local brands, including, clothes, accessories, skincare and make-up, footwear, etc.
Floor Plan For Ground And First Floor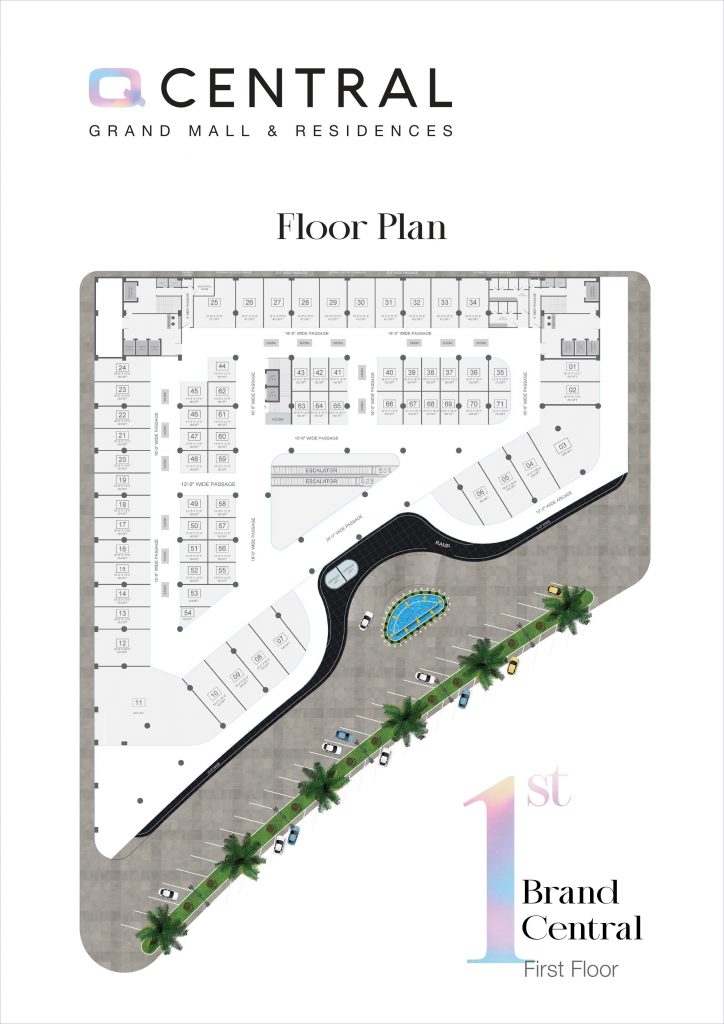 The Ground and first floors both contain the same layout for all the shops and showrooms. The first floor contains 73 total investment opportunities of which 37 are commercial shops and the rest 36 are showrooms. The same layout is present on the ground floor.
The shop sizes are available from 180 square feet to 290 square feet. While the showroom sizes start from 290 square feet lobby facing and the biggest size you can get is 2410 square feet front corner showroom.
Every floor has escalators and lifts for the convenience of the customers and shop owners. A specified cargo lift is also available for the transfer of quality goods. Once completed Q – Central Grand Mall and residence is going to be one of the biggest attractions of the city. Like all the other Q-link projects, this one holds great ROI potential.
Payment Plan For Q Central Grand Mall And Residences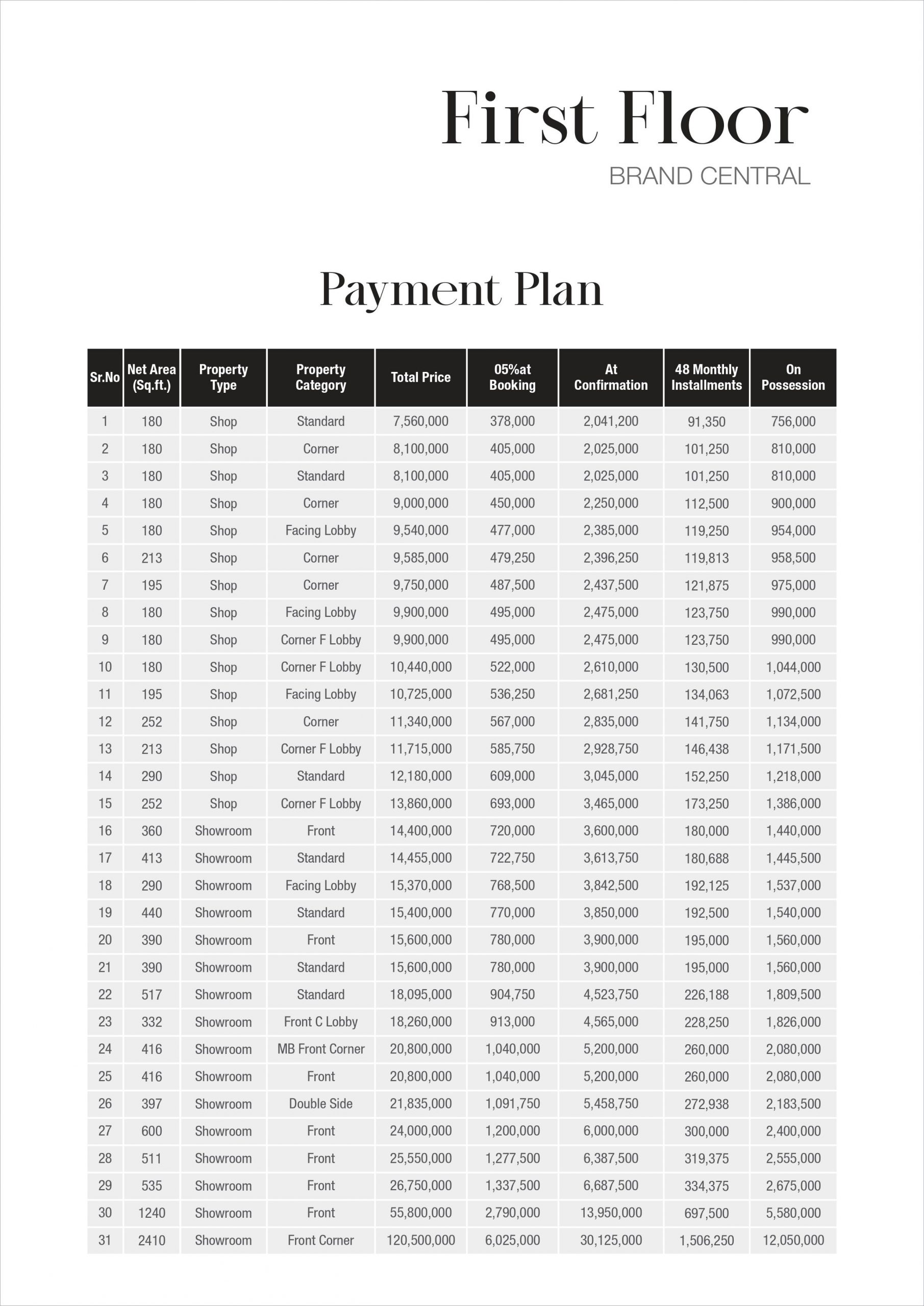 A 5% deposit is required to book a shop in Q Central Grand Mall and Residences. Some of the amounts will require full payment at confirmation. The remaining amount is divided into 48 months of equal payments. Similarly, when the property is taken, a fraction of the total amount will be taken. The repayment period for this project is four years. The possession timetable also precedes the completion of this adaptable plan.
Contact Us For Further Details
If you are interested in investing in the greatest project of all time in Lahore, this is your chance. For more details and booking you can contact our specialist.