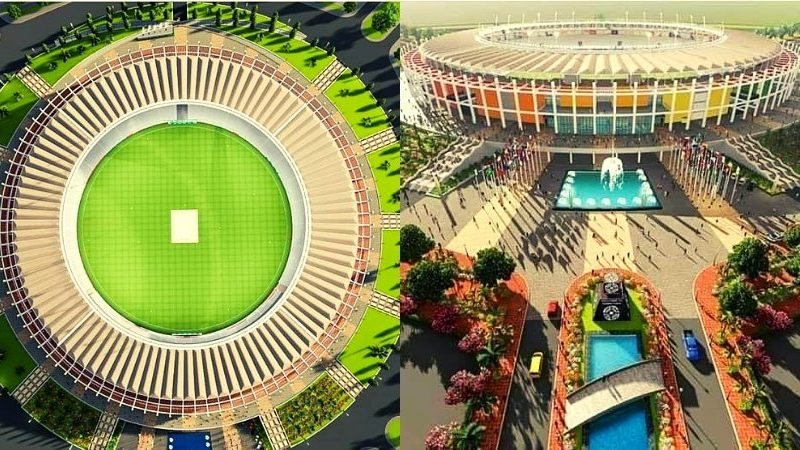 Rafi Cricket Stadium – Bahria Town Karachi
After the completion of the construction and maintenance of the Rafi Cricket Stadium, it is going to be Pakistan's largest cricket stadium till now. It is going to be the first stadium in Pakistan that is built as per ICC standards. After its completion, it will have innumerable facilities and amenities like gymnasiums, indoor swimming pools, and a cricket academy with international standards of ICC.
Here is all that you need to know about the stadium.
Prime Location of the Stadium:
Bahria Town's Sport Avenue in Karachi is the location where it is being Constructed and it is almost in its wrapping and final steps of construction. It is really easy to access the stadium from the Jinnah Avenue of Bahria Town.
As we all know, Bahria town is beautifully constructed and the location of such a stadium that will have international acknowledgment, importance, and visits will make a huge difference and a positive impression on the visitors about Pakistan.
Architect and Structural Design of the Stadium:
GMP is a German company is an internationally renowned company that designed the architecture of the Stadium. This company has designed the architecture of various stadiums around the world like:
• National Stadium of Warsaw in Poland.
• Santiago Bernabéu Stadium in Spain.
Simpson SGH, a company based in Boston designed the structure of the stadium. The mechanical and electrical plumbing has been done by SMC (S. Mehboob and Company) in Pakistan.
M&B (Mushtaq and Bilal) and Germany's SBP consultants designed the façade of the stadium.
Holding Capacity of Rafi Stadium:
The holding capacity of Rafi Stadium surpassed the holding capacity of National Stadium Karachi and Gaddafi Stadium Lahore, as it can hold more than 50,000 people in three different layers. It also has a parking capacity of holding more than 10,000 cars.
This gigantic holding capacity is what makes it different and the best in Pakistan.
Facilities and Amenities provided
Here is a list of a number of facilities and amenities provided at the Rafi Stadium.
• In this stadium, there will be an international cricket academy that will teach cricket to the youngsters.
• It will have the most opulent hotels.
• It also has a number of swimming pools.
• It has a majestic Gymnasium as well.
• Foe indoor games to take place, it has a 12,000 Meter Square of spacious indoor space.
The proximity of the Stadium
On all four sides of the stadium, there will be areas 22, 30, 32, 34 of Bahria Town. As it will be the most demanding and valued place after the completion of the stadium, you can buy a 250 sq. yard plot there. It can be of great help in the future as the price of it will double up after the completion of the stadium. So, you can buy it now if you want to avail this opportunity.
Updates About the Stadium:
This Huge Project of Bahria Town was started in 2018 and now moving towards its completion at a very faster rate. All of the major framework and constructional work is almost complete and the process of completion will soon come to an end. This project was a big one for the owner of Bahria Town but they have proved that they can achieve what they promise.
Bottom Line:
As mentioned earlier, Rafi Stadium is going to be the largest Stadium in Pakistan and one of the first to be built on the international standards of ICC. There is a greater chance that in the future, international cricket matches will be held at Rafi Stadium in Karachi. Its Construction is almost moving towards completion.