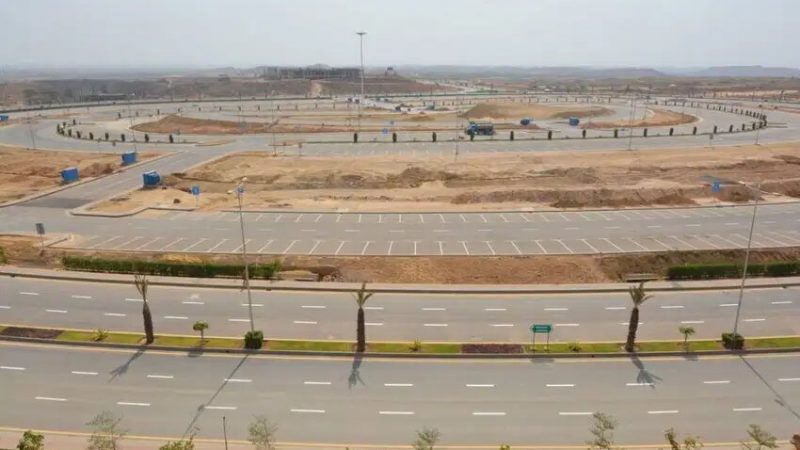 Re allotment and refund updates of Bahria Town Karachi
This is a detailed guide about the Re-allotment and refund updates in Bahria Town Karachi for the ongoing disputed files that have been in motion since the past few years. It contains some great news for the buyers that were previously worried and have faced a lot of stress due to their stuck investment in the disputed areas.
For all the non-possession file holders of Bahria Town Karachi, Bahria Town Karachi has declared its new refund scheme. After submitting a refund request and surrendering their register, the affected parties of Bahria Town Karachi will be able to claim a 100 per cent refund of their paid cost.
Both Bahria Paradise, Bahria Sports City, and other non-possession precincts, including the old BTK Precincts and Valley Block, are protected by the refund scheme. The refund policy would be applicable to all blocked/cancelled files with immediate effect as well.
Reimbursement Status
Those who applied for reimbursement and reallotment sent a notice to them in Bahria town. Those who demanded reimbursement in 2018 will be issued via this notice. This is all consumer details, it's their reviews and what they face. Those who applied for reimbursement earned checks for just 20 per cent also went to cash those checks. The remaining 80 per cent of individuals earned refund slips instead of checks. Many who have received controls are not very pleased because they have received 4 to 5 controls instead of 1 single control. For instance, individuals received 4 checks, 1 lakh for each check.
Another problem here is that checks have been sent by post and when they have gone for clarification, they will face problems. There was previously a refund counter in Bahria Town Karachi, but now this counter only entertains those individuals who have already applied for a refund and do not address affected problems. It is not permitted for laymen to join here. Those who previously applied for reimbursement now want to sell their checks and even want to change their slips. In every other project, one would go for re-adjustment of files instead of reimbursement. Often check whether or not they are genuine when recruiting any private builders. For more details, contact Bahria City or Property Leaders of Pakistan. They will provide you with sufficient data and guide you.
Updating on Bahria Town Karachi Bahria Sports City and Bahria Paradise and all other allottees waiting for plots, the plots will be allocated very soon or, according to Bahria Town Karachi policy, can apply for a refund. In Precincts 61, 62 & 63 and Villas 23-A, the construction work is progressing in full swing.
Re-allocation Status
Update now applicable to reallocation. In specific areas of Bahria city, these areas are Bahria Sports City and Bahria Paradise, re-allotment was offered. A letter for re-allotment was received by people, which is really happy news. Bahria only gave the option of reallotment to those whose payments are updated in the sports city or paradise of Bahria. Their instalments have been cleared up to date. 2nd problem is if you visit their office directly, then people face another problem where they said that if they pay full sum, they would only assign plot to you. That's obvious after that the pending instalments will be allocated a new storey. The best option in this situation is to change your plot for any other plot and you can also sell your plot and add cash after buying a new plot sometimes in any other good location instead of sitting at that point where you don't know any information about your plot.
Bahria Town is a full city and you can invest in a number of plots and ventures. Bahria factory is the target of criticism and Bahria city will work this out soon in the future as well as taking time, but in the long run, it will be helpful. Bahria Town will be at the next stage after 5 years due to prices, location, study and geographical point of view. So investing here inside the boundary wall can be a good idea.
For further information, details, procedures and more, you can contact one of our agents. We will be able to help you out with everything you need to ensure that your investments are secure and fruitful. Pakistan Property Leaders is always here for you.