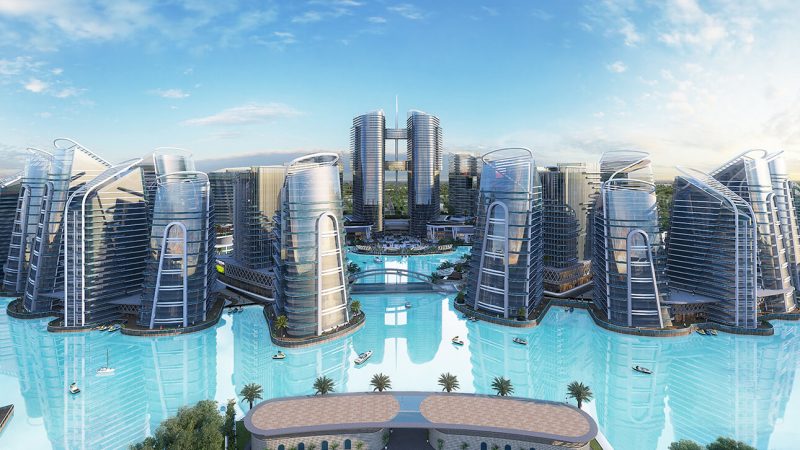 Reasons to invest in ARY Laguna DHA City:
Are you looking for the perfect place to invest? If you need an innovative spot in Pakistan then the ARY Laguna is amazing. This is an island like place to be and you will be able to get one of the best views and luxuries here.
Here are some of the top reasons to invest in ARY Laguna TODAY!!
In ARY Laguna DHA District, a crystal clear future in a lavish dream home awaits you and your family. Introducing the first-ever man made lagoon & waterside culture in Pakistan. It's one of Salman's best ventures and he is the CEO. This is a mega project whose launch ceremony takes place before the PSL match ceremony. It is the Karachi King Team's biggest sponsor. The reasons why you should invest here are below:
Location:
ARY Laguna is a one-of-a-kind project that could be built on any of the existing coastlines close to Karachi. In DNA City, on the M-9 Motorway between Karachi and Hyderabad, the entire development is still being artificially built, taking creativity and architectural prowess to a new level.
ARY Laguna will become easily accessible to individuals from all over the city with the construction of the Malir Expressway from the KPT Interchange to the M-9 Motorway, right near the gates of the DHA District. It would then take less than 30 minutes to drive from Defense View Housing Society near Qayyumabad to the DHA District.
The mode of payment is versatile.
Some preliminary price descriptions of the apartments are below:
1 Bed Apartment Size 750 Sqft Starting at 45 Lacs Only
2 Bed Apartment Size 1200 Sqft Starting at 55 Lacs Only
Apartment with 4 beds Starting from 1.90 Crore Only
Pent House Starting at 3.20 Crore Only
Note
Transfer & Lease Directly from DHA
Installment Strategy for 5 Years
Application Price of 16,500 PKR with a refundable balance of 10,000 PKR
Application forms will be accessible from 17th November
It is going to be an expensive commodity in terms of luxury villa costs. The estimated price range might not be less than 5 crore rupees or so for a 500 Square Yards beach-front luxury villa. However the payment plan would be very flexible, as it requires a great deal of time and effort to carve a lagoon away from the sea.
3.Pakistan's Biggest Shopping Center
The largest shopping mall in Pakistan is another key attraction of the Laguna project. Lucky One Mall in Karachi is presently considered to be Pakistan's largest shopping mall. In order to accommodate even more local and foreign items, ARY Laguna will construct even larger shopping malls.
Salient attributes
This is not only about the lagoon, but a new urban creation that provides the residents with the highest levels of amenities. The Laguna is all set to provide top-notch facilities for everything, whether its education, fitness, sports, shopping, entertainment or business.
Some of the recognized salient characteristics of ARY Laguna Karachi are as follows:
Living in Pakistan resort style
Crystal Clear Waters Artificial Lagoon
Usage of Dengue-free Environment Technologies
Facilities for Water Sports
Best Tier Beach Restaurants
Parks & Horticulture Reserved Green Areas
Top Tier Criteria for Growth
Facilities for education and welfare
Company and Leisure Facilities
This is also an exciting idea that takes a lot of courage to materialize and architectural prowess. All the initial scheduling work has already been completed, and very soon the project is scheduled to be opened for bookings.
Work Prospects
This unique development venture will not only raise the development standards of Pakistan's real estate market, but will also generate employment by supporting the local manufacturing sector. Approximately 80% of the materials needed for production, construction and finishing will be manufactured locally through technology transfer.
BEACHES: BEAUTIFUL But, MAN-MADE!
We have to say in terms of artificial beaches that these beaches are man-made; their surroundings can or cannot go according to them. They can also not be surrounded by the same sort of environment that can be provided by a natural beach, such as some required and comfortable facilities and natural resources around them.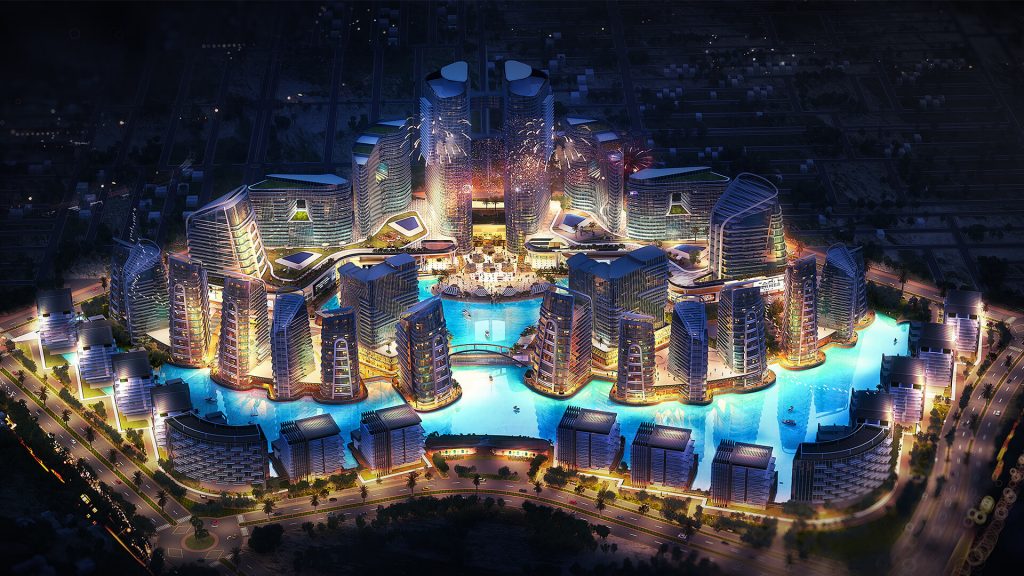 ARY Laguna and Dubai Beaches Similarities:
These lagoons offer a unique concept and cutting-edge technology that in an environmentally friendly setting, offers limitless lagoon facilities, picturesque white sandy beaches, and perfect swimming and water sports conditions.
The beaches in Dubai are mainly manmade beaches like Ary Laguna. To increase tourism, Dubai has developed beaches. The key similarities between Dubai beaches and Ary Laguna are that the weather on these beaches is nice throughout the year and the temperature via an artificial medium is mild.
Jellyfish from sharks are not present on both beaches because they are man-made. In both beaches, there is no chance of a storm so that you can enjoy without having any doubt. It is both artificial to surround Dubai beaches and Ary Laguna where, unlike the natural beaches, there are a lot of big building malls apartments. The beach atmosphere is created by using stickers and artificial plants, etc., like natural beaches. There is only one natural beach in Dubai, while all the other artificial beaches are man-made.
Some similarities between Dubai Beaches and Ary Laguna are described above. For more details, stay in touch! We will be able to help you out with your further queries and problems should you need to learn more about investing here. The project is one of its kind and you will be able to gain a spectacular holiday home here if you choose it. This can be a great way to stay away from the stress and pain of city life in the contemporary world.