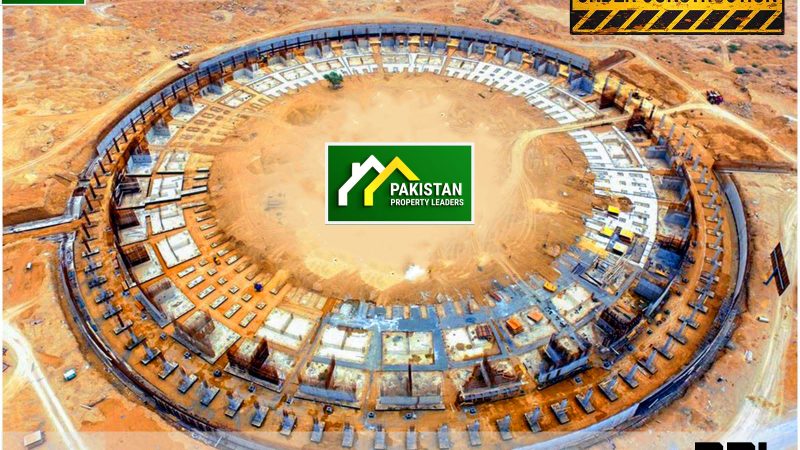 Sports City Villas – Top Option To Become A Part Of Bahria Town Karachi
Bahria Town Karachi has now entered into the final stages of development in some of its sub-projects and precincts and the inhabitation is growing here. And if you are searching for the best option to become a part of this unique housing project, Sports City Villas is the ideal option.
Sports City Villas is a magnificent and luxurious option for a peaceful and comfortable lifestyle in Bahria Town Karachi. These Villas are brilliantly designed in modern architecture with having all the facilities that a man can imagine in its residence.
Sports City Villas are designed to provide a healthy and comfortable living experience at affordable prices. These villas are positioned at the ideal location and here, you will find all the top-notch facilities and unique features of modern living. When there is a requirement of iconic living standards, Bahria Sports City Villas Karachi is the right place for having such facilities.
About the Project:
Sports City Villas is a wonderful example of modern infrastructure and provides a high-class living opportunity in Bahria Town Karachi. Sports City Villas are 350 Sq. Yards luxury villas that are big in terms of size and accommodation and also price efficient in comparison with Quaid Villas, Iqbal Villas or Precinct 10 villas. These Sports City Luxury Villas are providing you a charming investment option due to a number of reasons including its affordable prices, size elevation, construction status, and other features.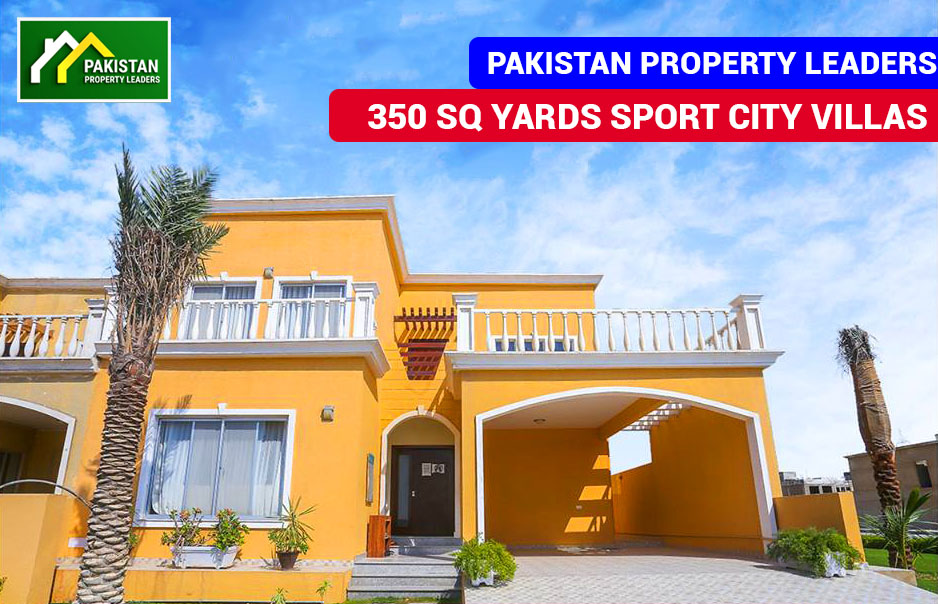 Bahria Sports City Villas have built for those people who want to live a luxury and comfortable lifestyle at a place where they can cherish every moment of their life. These are double story single unit houses with four bedrooms with attached bathrooms, kitchen, lounge, dining room, and drawing-room. All villas have a small lawn in their backyard. Streets nearby are wide and the villas have easy access to Jinnah Avenue.
Development Status:
Sports City Villas are amazingly planned and constructed villas of 350 sq. yards. Now the development of these villas is near to completion. Numbers of villas are already completed so far and families are enjoying a happy lifestyle in them. However, the development work of the remaining villas is also moving at a satisfactory pace.
Top Attractions Of Sports City Villas:
This 350 sq. yards luxury villas are ideally located close to the Rafi Cricket Stadium that is the biggest attraction in its surrounding. Some of the other top attractions are:
Eiffel Tower
Dancing Fountain
Bahria Sports Go-Kart Track
Grand Gymnasium
Football Grounds
Features and Facilities
Looking to buy a luxury villa of 350 sq. yards in Bahria Sports City, call Pakistan Property Leaders, we will definitely provide you the best details and consultancy services.