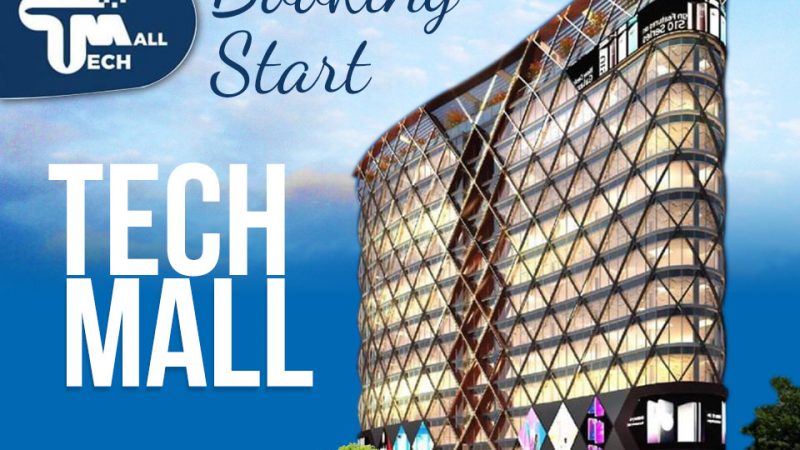 Tech Mall Bahria Town Karachi
Tech mall in Bahria Town Karachi is dedicated to bringing all fresh and latest mobile communication technology to Bahria Town Karachi. This mall is located in the Precinct 3 of Bahria Town Karachi, near the Malik Square, within the Liberty commercial. It is a fascinating opportunity for those looking to invest in commercial shops and offices. Considering that Bahria Town Karachi is a mega project, this mall is targeted towards a large population of people residing in Bahria Town Karachi in the near future. As of now, many families have moved into the finished villas and homes within Bahria Town Karachi.
The Tech Mall is looking to become the largest mobile marketplace of Pakistan. This electronic market is going to open its doors for the whole community of new movers as well as many from outside of Bahria Town Karachi soon.
Financial Aspect and Size:
The Mall has small and large-sized shops ready for purchase on very convenient 2 years installment plans. There are some very small sized shops available too, these should be used as mobile accessory and stationery shops designed for low budget investment as well as suited as rental properties. The mall is targeted towards the ever-growing needs for mobile technology that is a regular spending need of the youth as well as growing older populations of the city.
Reach:
Bahria Town Karachi is trying to bring in all kinds of shops and marketplace so that at the end of the day the user or the customers residing in the town do not need to go out of the city. This is great in terms of the living standards, comfort and ease of living for the residents of Bahria Town.
Purpose:
The Tech mall is the first and only mall in Bahria Town Karachi, where investors and prospective buyers can buy minimum sized shops. This can give you a small running side income as well as a full-fledged one depending on the nature of your investment.
Having a whole mall dedicated to the need to purchase everyday electronics is a great way to extend ancillary advantages to both the customers, shop owners as well as investors. If you wish to participate in this mobiles and laptops related market then you can invest now in your own shop. If you are looking to invest in a simple commercial market, then too you shall invest in the small to medium and large-sized shops for electronics within the mall.
Location:
Locality wise this mall is 2KM away from the main gate of Bahria Town Karachi. It faces Malik Square. This is one of the prime locations of Bahria Town Karachi, Precinct 3 is one of the main Precincts close to the entrance of the locality.
Adjustment of files in the Tech Mall:
Adjustment of files in the Tech Mall Bahria Town Karachi is a way to get your disputed files or nonexistent files to transfer to a more secure and developing region. If your file formerly or currently falls in the unsafe zones of Bahria Sports City, Bahria Paradise and Precincts 29, 32, 33 (ABCD) then you may be able to get your file to 100% to merge into the available shops and offices in the Tech Mall.
The Tech Mall in Precinct 3, near the Malik Square can be a future hub of electronics in terms of its commercial potential. If you would like to invest in the shops real estate wise or for your future business, you should look into the opportunities of all sizes and shapes in the mall. Further guidance can be immensely helpful for you. There are more than 250 shops and offices available for the taking in the mall as of now. The prices are likely to escalate before they run out.
In order to contact a representative who can deal in matters related to Bahria Town Karachi, you may head on to the following link. An expert from Pakistan Property Leaders will get back to you with further assistance shortly.