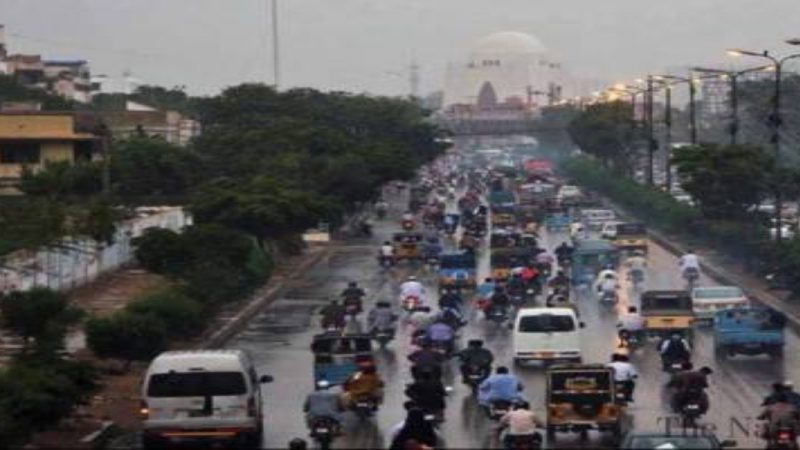 The situation of Property in Karachi city after monsoon rains
Karachi has been struck with damaging rains, but does that make this a good time to buy property before it all gets better and you are able to make a huge profit?
In the days of twinkling hot summers in Pakistan monsoon rains are perceived as a moment of joy and relief evolving harmony in every city however, the spill of monsoon rains and its aftermath led to a series of unfortunate incidents that turned out to be the darkest nightmares for the residents of Karachi.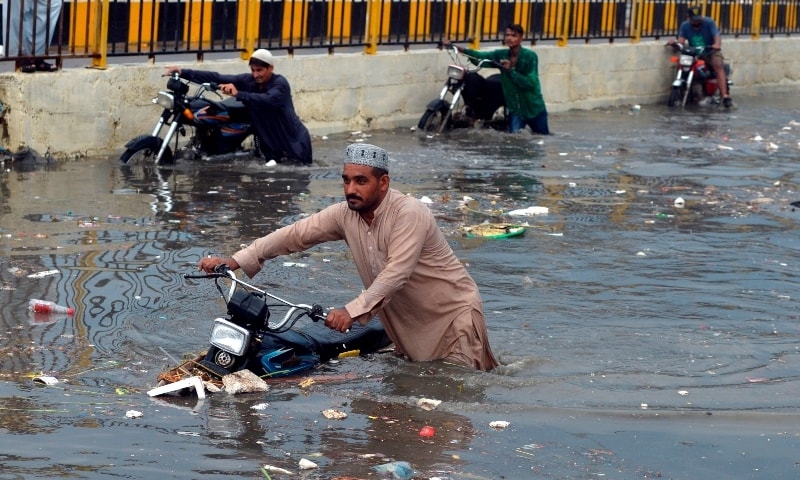 Due to the continuous rainy days, the weak infrastructure and worst drainage systems lead to urban flooding damage as it is the largest city pouring the highest population over 20 million people resulted in tragedies, casualties, electrocution, roof collapsing, destruction of property, fields and houses. According to the Pakistan Meteorological Department (PMD), rainfall up to 43 mm was recorded in the city, and it caused mayhem in areas that experienced heavy winds along with torrential rainfalls.
Warning from PDMA to the residents:
The (PDMA) provincial disaster management authority alerted the whole province and urban cities including Karachi the expected monsoon rainfall therefore warned them to stay vigilant and take requisite precautionary measures. But the people didn't expect this much of a chaos that led to uprooting electric poles, billboards, trees, over spilling of drains flooded roads with sewerage water around the whole city, inducing commuting issues particularly to main industrial area that is korangi is blocked due to overpowering rain water.
The lack of bulk drainage mechanism along the major roads of Karachi are the main cause of this problem. It is ironic that the prime corridors such as Chundrigar Road, Shahrah-e-Faisal, Shaheed-e-Millat Road, Karsaz Road, Maulvi Tamizuddin Khan Road, Shahrah-e-Pakistan and many other arteries have become pools of contagious water.
Aftermaths of torrential Rainfall in Karachi:
Rescue teams reported a large number of casualties including an incident of a woman and two middle aged girls who died due to electrocution. Having said that an infant, three years old baby girl died because one of the walls of her house collapsed and fell on her in Malir's Shamsi Society, likewise two adult men died after the roof of their house collapsed in another society called Ibrahim hyderi.
Also there were 8 more cases of minors reported by the hospitals who died because of roof collapsing, weak and malformed infrastructure after the heavy windy rainfall. It has been a dark time, price rise has been halted for the next few weeks. Perhaps the rise is around the corner and this seems as a good time to invest.
It was the first spill of rainfall of this year that led to havoc destruction such as houses, apartments and cars were drowned in the rainfall. The city suffered a crisis of Electricity breakdown occurring in different parts of Karachi lasting for more than 14 hours. Unfortunately the outrages continued despite consumers paying their bills and despite K-Electric's attempts to increase electricity prices.
Government's unacceptable response on the current situation:
The government's response regarding this mayhem in the National Assembly has been substandard and disappointing at the same time, as PTI directly blamed other political parties for allowing K-Electric to be privatized. Meaning that they will be charging prices of their choice and what about the people of Karachi, ailing in the heat without electricity? All they want is accountability and a solution to this catastrophic state occurring every year.
The government and the courts must take up the lack of quality service being provided to citizens by K-Electric and take action against this unfair demand at this point in time. Fines of electricity bills now must be levied until the company can get its act together. If you are to look at the silver lining then investment is the way to go as prices are low temporarily.
The situation of "Bakra Mandi' leading to a slight decline in the prices:
This catastrophic state of the city is compounded by Eid Ul Adha that is going to be celebrated in coming 5 days so the cattle markets are set up in different locations across the city and "BAKRA MANDI" the central outlet located along the Super Highway. These poor animals and their keepers, unfortunately, had to face a tough ordeal. Coming to the prices, they did fall down slightly but not sharply since animals are put under the shelter however some began to fall sick due to the rainstorm and the filth.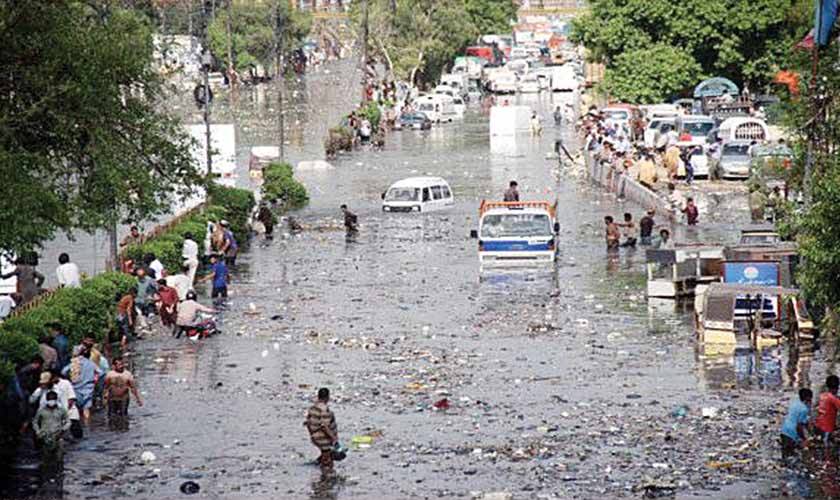 This year's monsoon caused an unparalleled chaos and damage in the prominent city Karachi of Sindh. Many casualties took place because the interior of Karachi is even before the partition and since the whole city is on sea levels it has never been able to survive the aftermath of thunderstorms for years. Major parts of the city suffer losing their loved ones, their homes, their job especially the lower and lower middle class and even the upper class as well since they always suffer losing their cars, apartments due to old architectural heritage and infrastructure.
It is best to relocate in such a time. If you are a wise person then you would not wait for another incident to make you decide that you deserve better housing than your current one. There are several highly affordable options across the city to help you relocate and choose what is the best for you and your family.
Nahla's not helpful for pushing water into the sea:
On the contrary Karachi does have a lot of streams (Nahlas) passing by the city carrying additional water into the creeks and sea. Over the years, land grabbers and industrialists irresponsibly constructed structures on, and along, the Nahlas With the irregular renovation of (Nahlas), the width of the water stream has decreased. It created a long-lasting problem for the usual flow of sewage as well as the rain water during catastrophic monsoons.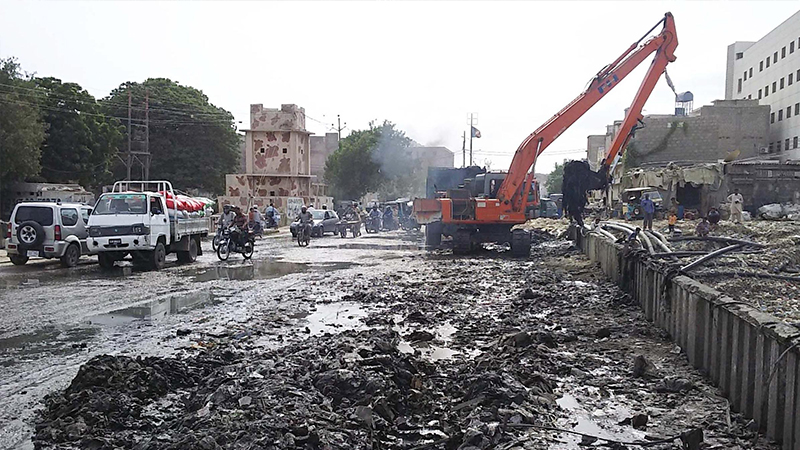 In certain cases, these constructions made the maintenance of Nahlas impossible to extend them, they didn't turn out to be beneficial for Karachi in times of monsoon rains. It is not just a loss for the population but definitely hitting it hard on the economy of the country overall as Karachi is one of the major and biggest cities of Pakistan.
It is best to locate yourself in an area that does not get flooded, where the infrastructure and inundation canals can take care of your property. The affordable options include Bahria Homes, Bahria Heights and so on.
Conclusion:
When there is massive traffic jams, roofs and walls collapsing, uprooting of billboards, electrocution occurring, destructive land and property makes the economy suffer a huge amount of financial crisis pushing the economy towards economic growth and trade since Karachi has a port and it affects the balance of trade adversely.
This is a good time to buy a property. If you are to sell right now you will not get a good result. However, if you are purchasing now then you are likely to make huge gains. This should result in a successful capital gain for you in the near future.
If you want to relocate immediately and want better housing with improved infrastructure then you can contact one of our agents right away who will help you get what you need exactly the way you want it to be.
Pakistan Property Leaders is always keen on letting you enjoy some of the best property prospects available to you. For complete information and advice please contact one of our experts on the following contact details.