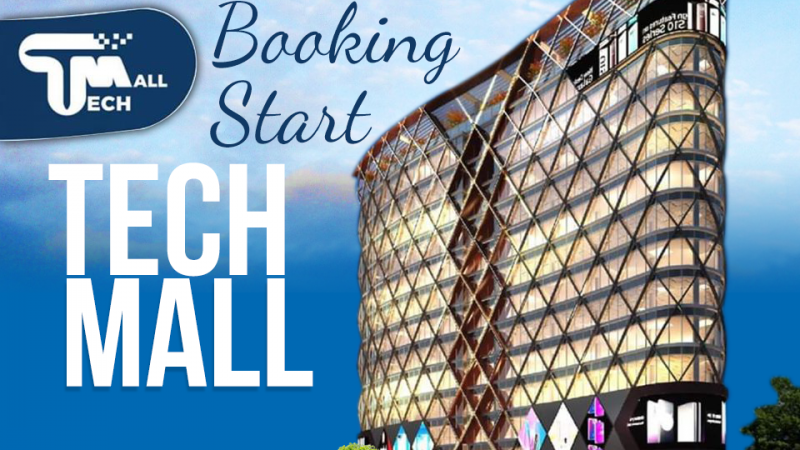 The Tech Mall: Book Your Shops / Office – Shops Price & Details
Tech Mall is a project of California Real Estate and Builders. This mall is based on 12 stories of the commercial markets dedicated to electronics, mobiles and similar products. This mall is dedicated to becoming Pakistan's largest mobile phone and laptop market upon completion. The mall is divided into shops and a dedicated mobile market.
There are shops available for purchase on the first 3 floors including the basement. The mobile market starts on the 2nd floor up. The mobile market can also be used as offices. The shops and offices are available on installments ranging from different sizes and time durations. You can choose a plan from the following options: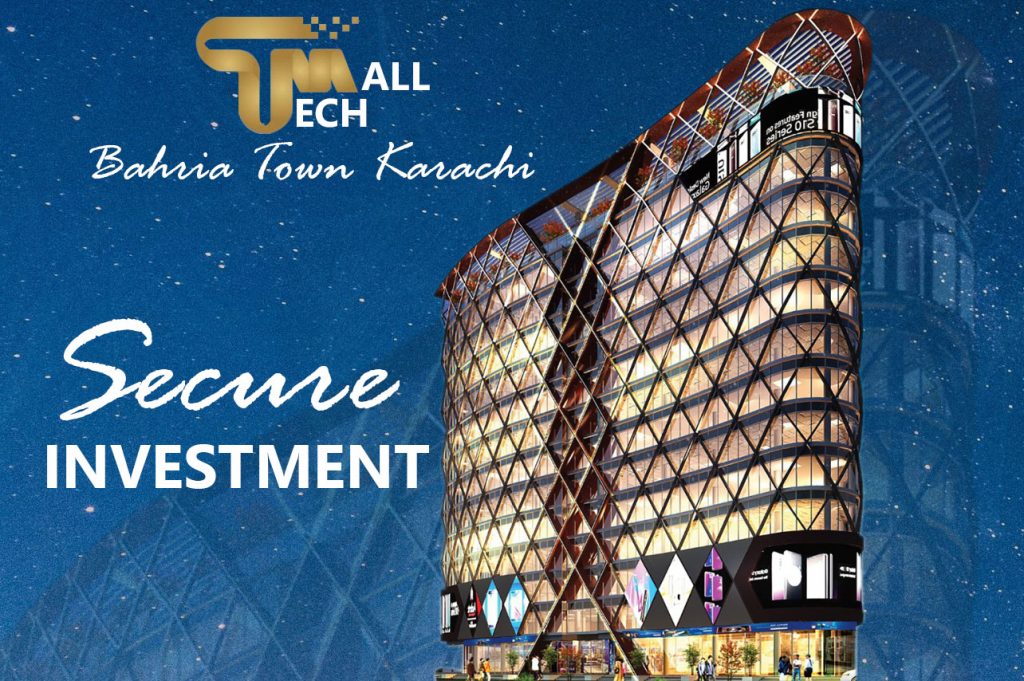 Once the demand grows this property will be able to be acquired on rental basis as well. You can buy the shops and the kiosks including places for food shops and cafeterias in here as well. A mall is a great place for your commercial and investment expansion. You can expand your personal or investment assets by acquiring a place in the future of tech of Pakistan.
The mall will provide the top-notch electronics to not only the large population of Bahria Town Karachi spread over 46,000 Acres, but also the rest of Karachi, Sindh, and Pakistan as well. This is based on the idea of collective business development and the growth of a whole industry that is common for large modern metropolitans of the world.
As of now, here are the size options of the shops and offices in the mall:
Shops of 130 Sq yards, to 862 sq yards.
The prices range of the shops and offices:
All shops and offices can be bought from the starting price of 2,080, 000 and go upto 13, 500,000 PKR/- This depends on the floor and the size of the shop of course.
Installments vary from:
8 quarterly installments for each.
Downpayment:
A 25% down payment is being taken at the moment. This is set to confirm your deal with the mall proprietors for securing the property.
And the project is expected to finish until:
Nearly 90% of the development work has been finished, the remaining is ongoing and will be done in a year or so.
Possession:
Possession of the time will be given upon the payment of 15% of the total price.
In order to make a booking, you can contact one of our experts on the subject of the Tech Mall Karachi. They will be able to guide you on your area of concern with ease. Feel free to ask anything that you may be wondering. CONTACT OUR EXPERTS