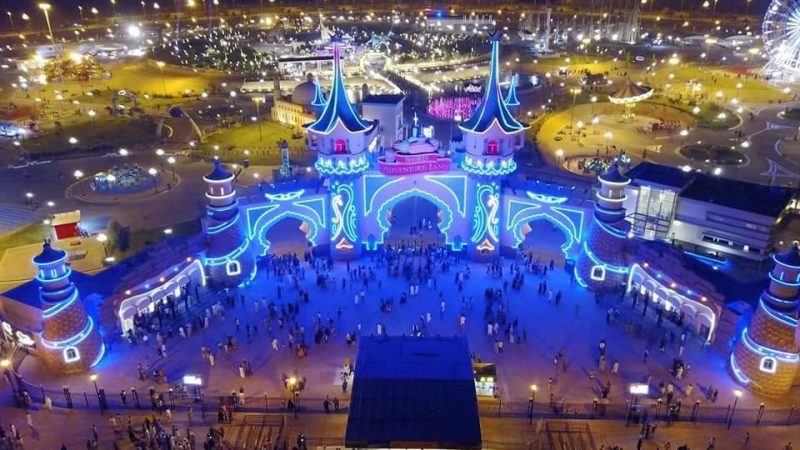 Theme Park commercial -Bahria Town Karachi
The top features of Bahria Town Karachi are luxury, style, class, and incredible amenities. It's a first-rate mega-housing development with limitless investment potential. It is a project with the most appealing commercial estate, not just for a home. One of them is Theme Park Commercials. These are the commercial properties in prime locations where demand for real estate is growing by the day. These Theme Park Commercials are an attractive investment choice because of their hot-location, which is surrounded by so many attractions and the construction of some of the best projects. Before we get into the specifics of the properties and their prices in Theme Park Commercials, let's take a look at their attractions and locations:
Location Overview
Theme Park Commercials are extremely important because of their perfect location in front of the theme park. These are Theme Park facing spots located a short distance from Bahria Town's main entrance, as the name implies. A short drive of 2 to 3 minutes from Bahria Town Gate will get you to this project. Commercial of theme parks are also easily accessible from Main Jinnah Avenue.
These commercials are located near Precinct 19 and Bahria Hospital. In addition, Quaid Villas, Iqbal Villas, and other Bahria Palm Houses are within walking distance.
Plot for Sale in Theme Park Commercials
Commercial plots in theme parks are also available in larger sizes. The smallest commercial plot in this development is 2200 square yards. The largest plot size is 3400 square yards. Simply put, commercial plots of various sizes are up for sale in Bahria Town Karachi's Theme Park Commercials.
Projects Developing in Theme Park Commercials
With so many attractions and features, Theme Park Commercials is one of the most impressive commercial projects. At the perfect location of Theme Park Commercials, a number of well-known private ventures are in the works. The following are some of the top-ranked projects:
Chase Value Center
Prism Mall
Pak Vista High-Rise Project and more
Overall, Theme Park Commercials is a project with a lot of high-rise projects. It is primarily intended to build with the best high-rise projects where the best residences, restaurants, and offices for sale can be purchased.
So, if you want to buy advertisements in Bahria Town Karachi that are well-located and in high demand, consider investing in Theme Park Commercials. Pakistan property leaders will help you in purchasing plot in theme park commercials.