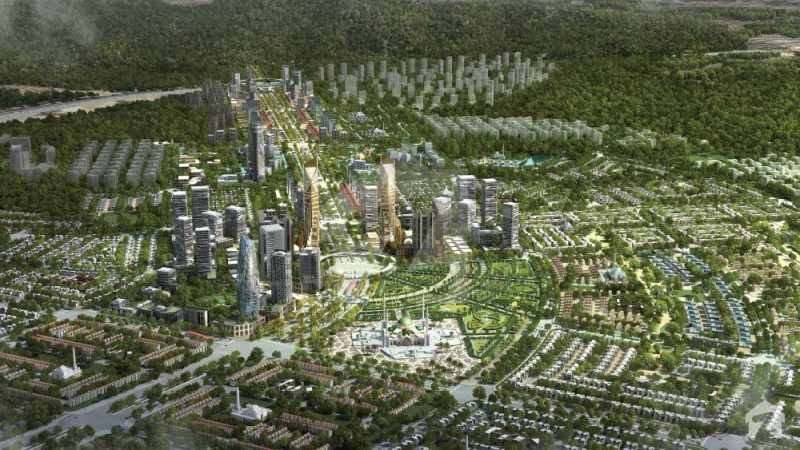 Update of the Capital smart city – Prices and Booking Details
China village, crystal lake, Hills vista, financial square, Aviation village, holiday park, health city, educational city, Overseas district, and BRT systems are some of the most attractive features of this town. The ground digging, excavation, building upward, wiring, and utility implantation is ongoing at the time of writing. This is a megaproject and likely to finish by
3-7 bed options are available in this town. There are 5 marla houses in the affordable category, apartments, and then 1 Kanal and 2 Kanal smart homes. Within these, you can choose from themed homes that are fully furnished as well as there are some that you can then furnish on your own. The constructed properties are currently in the development phases hence no possession can be taken right away.
Recent updates of the Capital smart city
This Ramadan the first Jumma tul Vida prayer was offered in the mosque here. This is going to be Pakistan's first and largest fully air-conditioned mosque. Earlier this year a smart expo was held here as well. The project has also been in the news previously because of the visit of its Singapore construction partners. The Habib Rafiq group and the development board from Singapore are working together on this smart city.
Pricing of the Capital smart city
Right now there is an offer whereby 2.5% will be off on a down payment of 50%. This offer is valid for the Villa apartments of 660 Sq Ft as well as the Villa apartments of 856 Sq Ft. You can also get additional discounts by upgrading.
Upgrade to premium location options like choosing corner property, shift to the first floor or the ground floor, and choose park facing properties can lead to discounted rates. These will be discounted as compared to the total payable amount when you choose more than 1 of these upgrades.
Booking fee details:
Apx 12,000 rs is the booking fee for the 660 Sq Ft option and Apx 20,000 rs is the booking fee for the 856 Sq ft option. A 4-year pricing plan is available for the Villa Apartments. You can also save 5% on down payment of 50% of the price of the residential plots. You can increase this discount to 10% on a lump-sum payment for the residential plots. The plots can be bought on installments of 3.5 years. 7000 rs is the booking and processing fee for the plots.
Stay in tune for more of the updates of the Capital Smart City Pakistan. If you have any further questions then the experts at Pakistan Property Leaders can help you.
All our agents are able to offer the investors in-depth knowledge regarding the properties they are interested in. If you want to evaluate your chances then get in touch with us on the following contact details. We will be happy to assist with the subject.