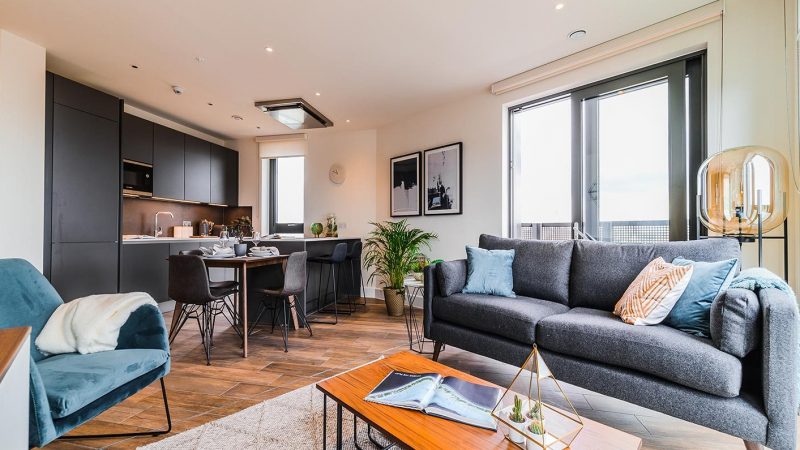 2 Bedroom Apartments In Abul Qasim Mall And Residency – Bahria Town Karachi
Bahria Town Karachi has launched a deal of 2 bedroom apartments. These apartments come on a 4 year installment plan. These are a limited number of apartments available for investment, purchase and securing your future. Not many people will be able to buy it because this is exclusive property. If you are looking to make capital gains, or if you want to use a small part of your income to make a big investment then this opportunity will be easy on your pocket.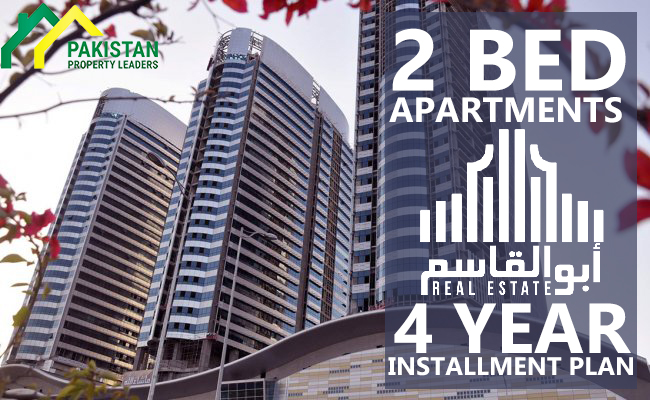 This deal of 2 bedroom apartments is available in Abul Qasim Mall and residency, the apartments are great for everyone. They come in various sizes suitable for small to medium families. You can get a house for yourself here in sizes including approximately 850 Sq Ft. The apartments are perfect for new families, young families and even if you have an empty nest family, which means that your children are married and living elsewhere, or they may be studying in another place so your requirement is of one guest bed and one master bed or one secondary bedroom for your children.
The Deal of 2 bedroom apartments in Bahria Town Karachi is surprising for many people. Considering the big 850 Sq Ft area and the even big shared areas make this perfect. You will get parking, entrance, lobbies and gateways to make this project for anyone seeking modern contemporary lifestyle perfectly safe and reliable.
If you want to purchase property in Bahria Town Karachi then this is a great place to look at. The project offers value-added administration and development as well as a strategically well-placed position. This is a great opportunity for those seeking comfort and style. Right now, the price is priced at approximately 74 lac rupees. There are chances of it to increase in magnitudes of this amount in the coming few years.
The down payment requirement is 25% of the total amount. You can enjoy a payment plan of 4 years, which means that you will only need to make really small payments monthly or as decided and in the end you will get a big result in the shape of an additional apartment where you can live with your family or actually rent out to another. This means that you will be able to produce a monthly income from this house as well by renting it.
This is going to be a 30-story building from the ground upwards. The option is great for anyone looking to invest in their future. The apartments are designed in a way that makes it very optimized in space utility. The layout is very practical as well.
One of the best things about this project is that it is super functional. The location of the apartments and the mall itself is highly suitable. This is because the mall is located in precinct 1. The precinct 1 is the main precinct situated right next to the entrance of Bahria Town Karachi. It is near the Food Carnival area of the town. You will be able to access all important areas, main highways and roads of the locality through the residence in this tower.
There are shops, offices and apartments in this tower. From the 7th floor to the 30th the building has apartments. These are luxury and affordable ranged apartments. The tower also has a food court to solve your everyday dining needs. Actually the options range from 3 bed, 2 bed and even one bed suites. These apartments are very high end and can be used for a modern living experience in the coming years.
You will be able to adjust your Bahria Paradise, Bahria Sports City and Bahria Town Karachi's disputed files here too. The project is entertaining the 100% adjustment of the files and this means if you were in the misfortune trap of the problematic files then you will be able to manage and accommodate those in here.
It is always better to get your non existing properties into existing ones by moving on to newer projects. Rather than waiting on stagnant files or disputed property you should unlock the future and the increased value.
In order to make a booking please contact us on the following details and one of our representatives or experts on the matter will get back to you right away: