Rana Adnan Mudasser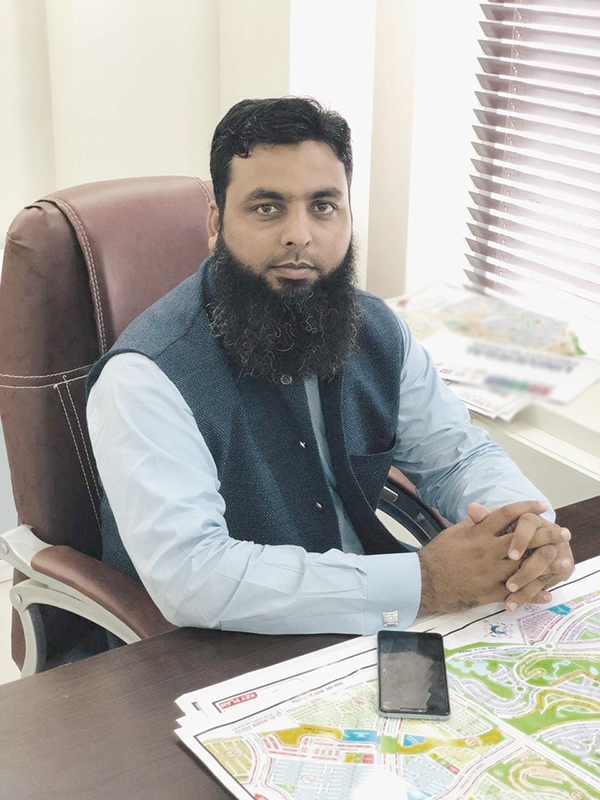 Contact Info
Position:
Chairman Pakistan Property Leaders
Mobile:
+92-321-7000387
About Me
Real Estate consultancy is not just my profession but it is my passion. Nothing makes me happier than finalizing a profitable deal for my clients. I believe that there cannot be any better and secure mode of investment than real estate. With more than 5 years spent in this sector, I have gathered knowledge and insight worth of a decade. My experience has helped me to gauge investment-worthiness of a project no matter which city it was launched in. I have then used that information to guide my clients towards best investment and residential options.
I have done M.Phill in Mass Communication from International Islamic University and before that I did my BS (Hons.) from Punjab University. My educational background supported me to develop close and professional partnerships with my clients. I also hold a law degree from BZU, Multan that has come very handy in legal documentation work that I have to handle for my clients.  I started out my real estate career 5 years back as an independent realtor in Lahore market. Before and during my time at there I dealt in all new housing projects located on and around Raiwind Road, Ferozepur Road, Canal Bank Road and Multan Road. I have provided services to dozens of clients in Bahria Town Lahore, Lake City, Bahria Orchard and Ferozepur City Lahore. Right now, I am working at Bahria Karachi office and handling my real  estate business in Bahria Town Karachi.
Initially in my career, I was more focused on residential properties but as I gained experience, I started gravitating towards commercial real estate. Nowadays, I am highly involved in trading of commercial properties located in Midway Commercial & Iqbal Commercial, Bahria Town Karachi. I can assure you that working with me will be an entirely new experience. I am friendly with my customers not because it's part of my job but because I think it helps to form a cordial relationship with them that will enable me to understand their needs. I just don't bombard you with useless information but I provide accurate insight that actually puts your mind at ease about your potential investment.
At PPL, I have established myself as a senior member of sales team by three distinguishing strengths of mine. My foremost strength is related to my expertise in legal consultancy and legal documentation because of my degree in law. Secondly, I consider myself a short-term investment player. I work exceptionally well with clients that are looking to earn significant profit on their real estate investments within 4-6 months. Last but not least, I have acted as mentor to the new consultants joining our sales team at PPL. I have helped them to learn real estate strategies and trends and given them investment insights that have benefited our customers.
Get in touch with me and we can sit down to talk about a low risk and high reward investment.
Contact Me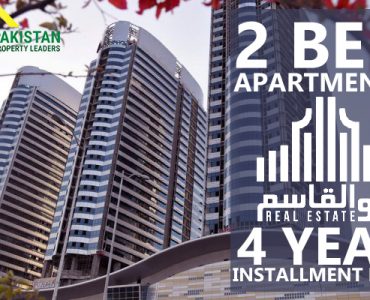 For Sale
Apartment
Bahria Town Karachi has launched a deal of 2 bedroom apartments in Abul Qasim Mall...
Bahria Town Karachi has launched a deal of 2 bedroom apartments in Abul Qasim Mall And Residency. These apartments come on a 4-year installment plan....