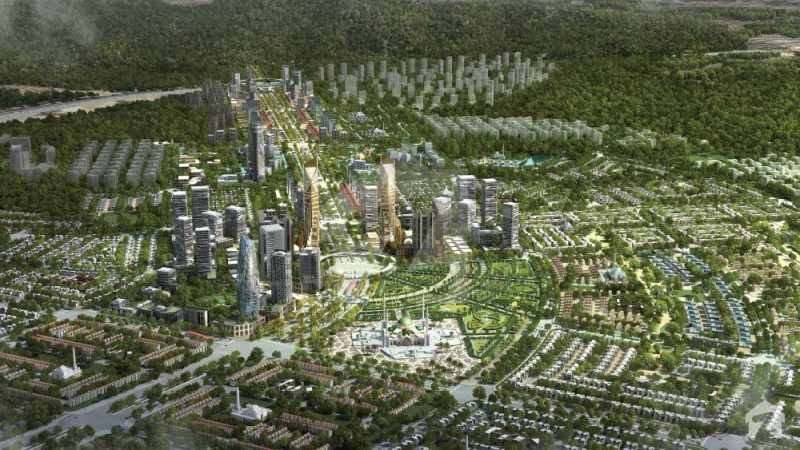 Capital Smart City Islamabad
The Future is here. Capital smart city is Pakistan's first of its kind smart city. It is located at a prime location on the outskirts of Islamabad in the Islamabad Capital Territory. This project spreads over 55,000 Kanals of land. This is going to be the 4th smart city in the entire region of Asia. The Capital smart city is being developed especially for the high-end elite buyers looking to secure fancy futures.
The city is technologically advanced and completely futuristic. Buying land here can be an exhilarating choice for your family as well as your investment portfolio. In order to understand how this is so, let's explore this further.
The capital smart city allows an unprecedented lifestyle. This is powered by high security, technological advancement, and energy-saving potential. The project is situated in the Capital territory which makes it at the heart of the educational, institutional, and diplomatic infrastructure of Pakistan.
The city is predicated on three main principles which are the cornerstone of a smart lifestyle. These are a smart economy, smart environment, and smart housing. This project will change the way individuals live in the region. It allows better economic and ideological growth through the creation of a network of like-minded people in a geographically bound, close-knit community.
Smart Economy
A smart economy allows residents to have access to technologically sound projects. This means that the developers are looking to tie up the tech and investment industry into a network of neighborhoods. This will harbor prosperous partnerships, business potentiality, and ideation of the next level.
The concept is becoming more and more popular after the success of Silicon Valley which is known as the startup hub of the west. The tech attributes of the project make it desirable for the residents to want to innovate, invest, and develop their commercial projects by being surrounded by like-minded energy and people.
Smart Environment
The project also takes into account the need to move to energy alternatives. This is why Smart Capital City uses renewable energy sources where possible. The resources here are used in a manner to promote a healthy eco-friendly balance. For example, there are effective eco-friendly waste management, recycling plants, solar units, efficient and careful water, and energy supplication systems in place in this unique project.
These measures are not common in Pakistan as far as other projects are concerned. This is why this project is as unique and fresh as it sounds.
Smart Housing
There are multiple forms of acquiring land or property in the Smart City. You can get a residential or commercial piece of land. You can get a villa constructed or another set up of a similar nature. Each sector or phase has its own characteristics. But, one of the most exciting things about this project is that the villas of the Smart City are equipped with technology that makes surveillance easier, privacy better and safety confirmed.
The smart housing encompasses features such as:
Smart switches
Temperature and humidity sensor
Automated door lock
Gas sensor
Smart doors and windows
Magic box
Remote access via mobile phones
Smart motion sensors
CCTV outdoor & indoor cameras
You can get a 5 marla house, 10 marla house and so forth. The number of bedrooms per house varies from 3 to 5 depending on the size and the plan. The houses come in 4 luxury plans. These are the Harley Villas, Regent Villas, Abbey Villas, and the Strand Villas. These are essentially the names of the plans and their corresponding combination of size and the number of bedrooms in them.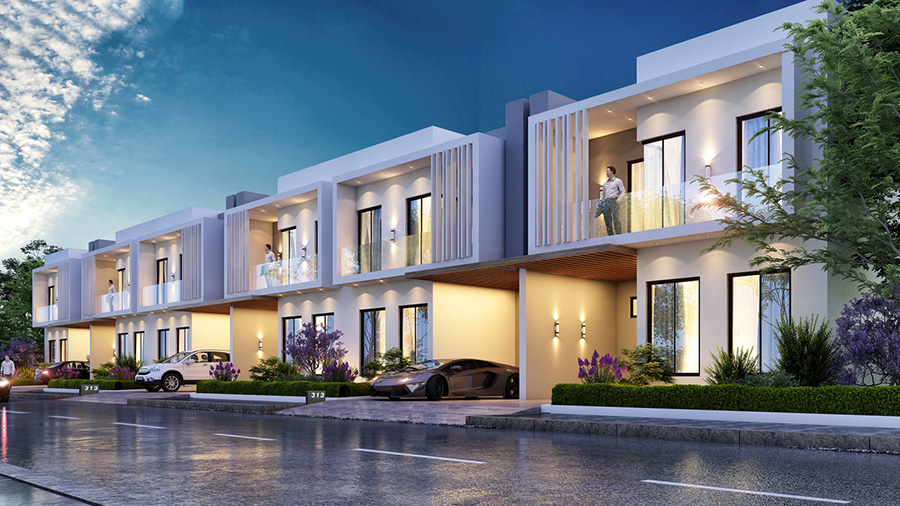 The price range of these villas varies from 9,131,700/- to 28,346,700 PKR/- You can get Classic, Premium, and Exclusively built villas. This means that you are looking at about 12 types of payment plans and price levels within the broader smart villa categories.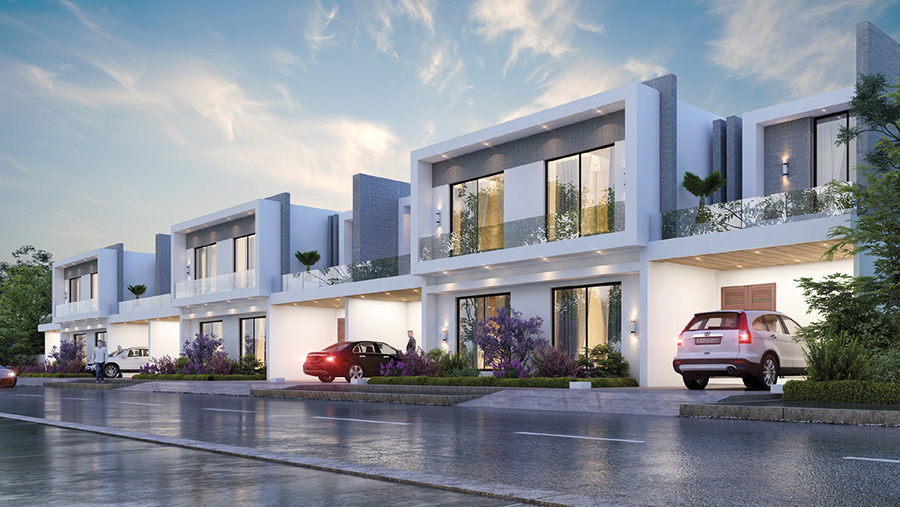 As of now, this property can be bought in easy installments that are spread over 3 years Quarterly. You get any property you want, this also means that you can choose land from a few Marlas to 1 and 2 Kanal plots.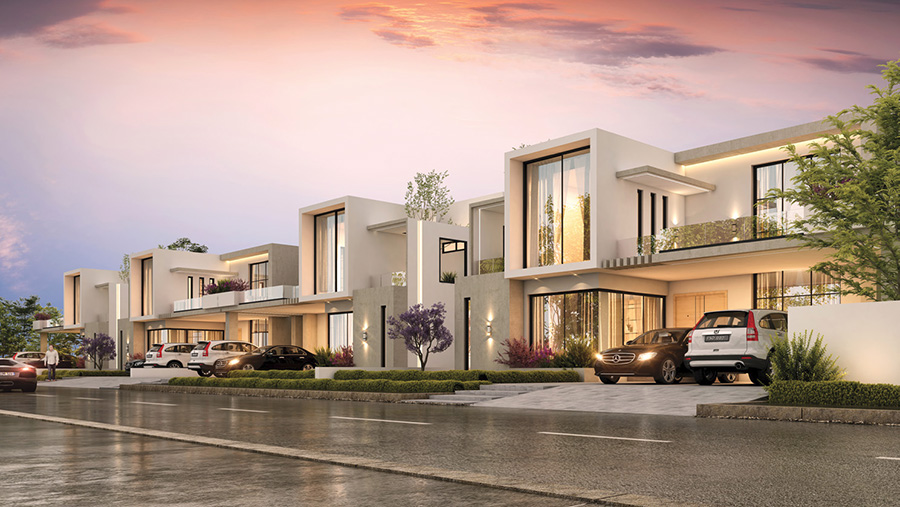 Some other useful details about this project and buying residential property here are that you can upgrade your piece of land as well. You can add on value to your investment by:
Paying 15% Extra and getting land located on the Main Boulevard (100′ above)
Paying around 10% Extra and getting land located on the Main Road (41′ to 99′)
Adding 10% more and getting property that is Facing the main Park
And similarly, additional 10% for property that falls on a Corner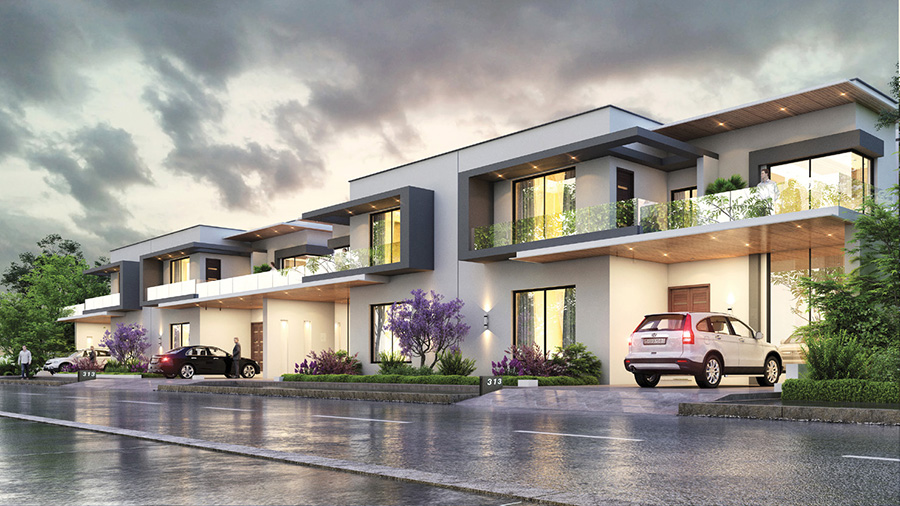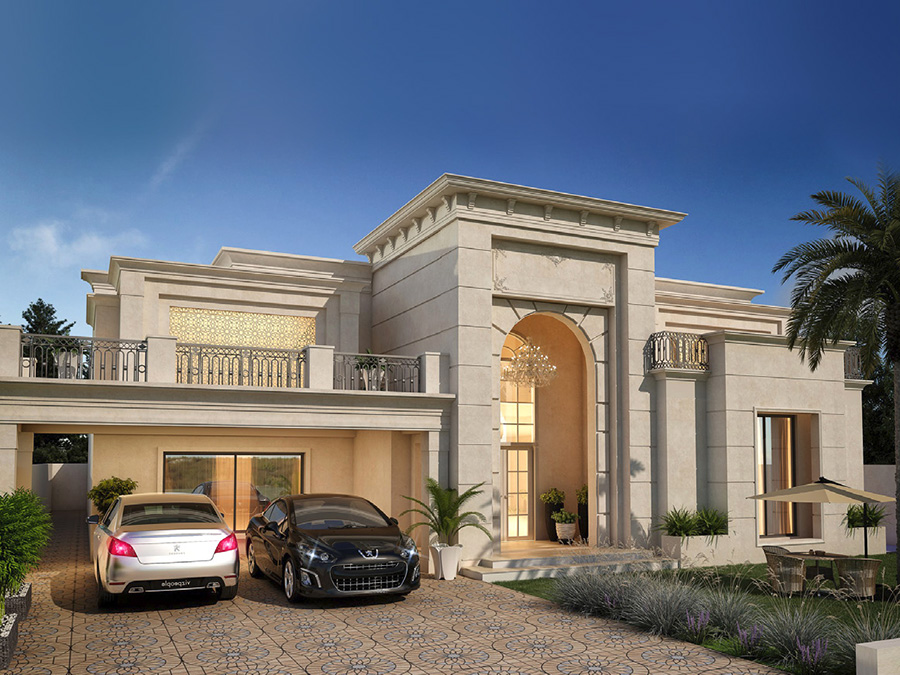 Apartment Villas
Apart from the Villas, there is a possibility to acquire for yourself the smart villa-apartments as well. These allow a high end fast living. If you are young or with a smaller family, then it is better to invest in an apartment. Apartments are considered much safer and much less expensive.
This means that your average cost of living in a high-end apartment may be lesser than living alone in a high-end house. Because, you may need to hire servants and house staff to maintain cleanliness, house chores, security, and maintenance. These issues are solved as long as apartments are concerned. The smart villa apartments are unique. These are high end, luxurious, and yet they allow a way forward into the future.
The apartments are available in two studio plans. You can get yourself the following types of apartment villas in the Capital Smart City:
5 Marla One bed Villa Apartment-660 Sqft.
5 Marla Two bed Villa Apartment-856 Sqft.
The key factor to note here is that these apartment villas are designed to contain 3 floors, i.e. ground floor, the first floor, and the 2nd floor. Each building will have 2 adjacent apartments. This will be true for each floor. So, in total, there will be 6 units in each building. This helps in weaving the community factor quite well. That adds to the quality of life here as well as the safety of the apartments.
There are many opportunities to buy the apartment villas in the capital smart city. If you are interested in finding out more about residential or commercial opportunities, then you must contact one of our experts who can guide you further on the subject according to your needs.
It is also quite helpful to remember that the Islamabad Capital Territory is in close proximity to nearby hill stations, dedicated airports, diplomatic regions, corporate infrastructure, and many educational opportunities. These factors help in pumping the value of the project. The rise in the value of land or property here as time passes can be great for capital gains. Especially because this is a great time to invest in property as per the PM's construction and real estate package.
Lastly, the property you buy in this project can prove to be beneficial for your children or next generations considering the long term and futuristic planning of the developers of the project. The concept is among the very few top plans going on in Asia at the moment. If you would like to be a part of the future through investment in your capital or residential assets, then you can begin the paperwork right away.
If you still require any form of assistance or if there is a confusion that we can take care of then contact us, we will be more than happy to accommodate your curiosity and excitement.