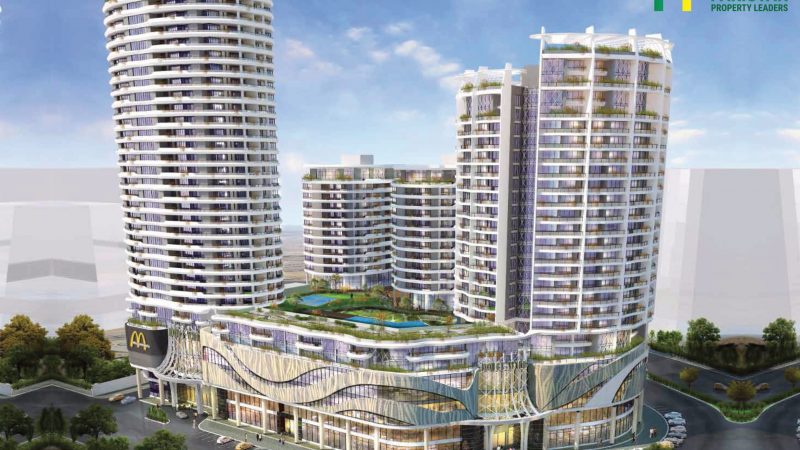 Dolce Mall & Signature Residency: Redefining Luxury Living in Bahria Town Karachi
Welcome to a new era of elegance and innovation in Bahria Town Karachi – the era of Dolce Mall & Signature Residency. As we embark on this exciting journey, allow us to share the essence of our vision, passion, and commitment to crafting an architectural masterpiece that will soon grace the city's skyline.
At Dolce, we're not just building structures; we're creating a lifestyle that's synonymous with opulence and modernity. Our mission is simple yet profound: to set new trends in the world of luxurious living. How do we plan to achieve this? Let's delve into our story.
Crafting Majestic Living Spaces
Dolce Mall & Signature Residency is not your ordinary development; it's a testament to our futuristic approach to architecture. We're proud to present a range of exquisite 2-bed and 3-bed apartments that redefine the very essence of residential luxury. These living spaces are designed with meticulous attention to detail, ensuring that every corner exudes elegance and comfort.
A Glimpse into the Future of Commercial Excellence
But Dolce isn't just about residential opulence; we're also trailblazers in the realm of commercial spaces. Our futuristic commercial masterpieces are poised to reshape the way business is conducted. These spaces are not just functional; they are inspirational hubs where innovation and success converge.
A Journey Beyond the Conventional
Our commitment to reimagining the conventional way of life is underpinned by our unique creativity. Dolce Mall & Signature Residency is not just a place to live or do business; it's a canvas where your dreams come to life, and your aspirations find a home.
As we look forward to this exciting chapter in Bahria Town Karachi's development, we invite you to join us on this journey. Learn more about our history, legacy, and the philosophy that drives us to redefine luxury living and commercial excellence. Dolce Mall & Signature Residency is not just a project; it's a promise to create a better future, one where elegance, innovation, and luxury converge seamlessly.
Stay tuned as we unveil more about Dolce Mall & Signature Residency, your future destination for an extraordinary life in Bahria Town Karachi.