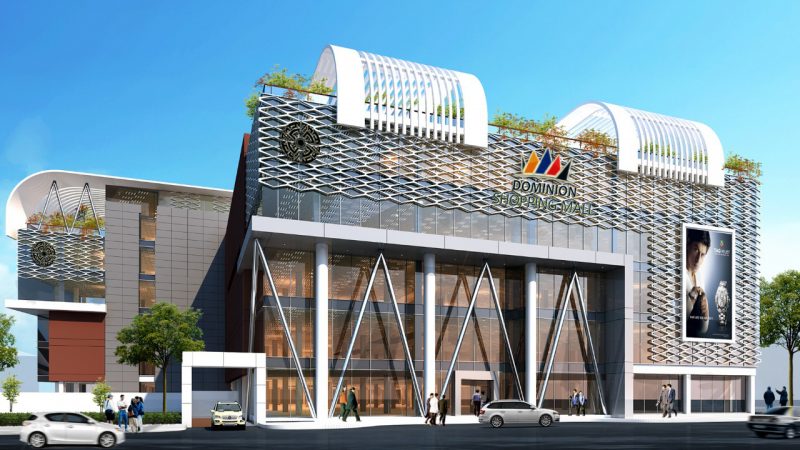 Dominion Business Center Bharia Town Karachi
The Dominion Business center is a great opportunity for investors and businessmen. It allows you to invest in the high-end luxury offices within a corporate tower and be able to have a proper residential suite nearby for yourself and perhaps your family too.
The Dominion business center is a twin tower. Basically the Dominion business center and the Dominion mall are the twins and these are located in Bahria Town Karachi. One of the best things about investing here is that you will be able to live and work in the main premium location of Bahria Town Karachi that is the main Jinnah Avenue. This is in the middle of the precinct and 2 and it is a minute away from the main Bahria town Karachi entrance.
Having an office or apartment in a premium place within Karachi can prove to be very beneficial for you. It is easier to access other corporate hubs within the town and enjoy ancillary firm advantages for your business as well as for your own personal and career growth. You can get a place like that in the main Bahria Town Karachi with the advent of the Dominion Business Center.
Dominion Business center:
Dominion Business center offers the investors the shops, offices, and restaurants to those who want to invest in a business of their own in a premium background of Bahria town Karachi. This is based on five floors of various sized office possibilities. You can also get the suites of your liking and even entire banquets to kickstart your business as per your needs.
There are about 252 shops on the first floor and then even more on the second floor. Like the mall, there is a food court followed by a proper penthouse floor. You can get a beautiful retail opportunity here on the main ground floor as well. This is ideal for your own business as well as for investing to generate a rental income in the future.
Services in the Business Center:
The business center has all the important corporate amenities such as proper lifts, admin support, security, parking facilities, maintenance, and valet services. You can relax when you invest here because it is designed to allow a great er amount of satisfaction as compared to other corporate projects in Bahria Town Karachi.
The business center allows you to save time if you want business here and want to live in Bahria Town Karachi. It can reduce your stress level and icr4ease your ability to focus your energies on your work here.
Booking in Dominion Business center:
If you want to make a booking in the Dominion business center then you can contact one of our experts on the subject. Our agents will be able to guide you further on the booking and payment schedule of them. If you need any information they can help you out and resolve your concerns with ease.