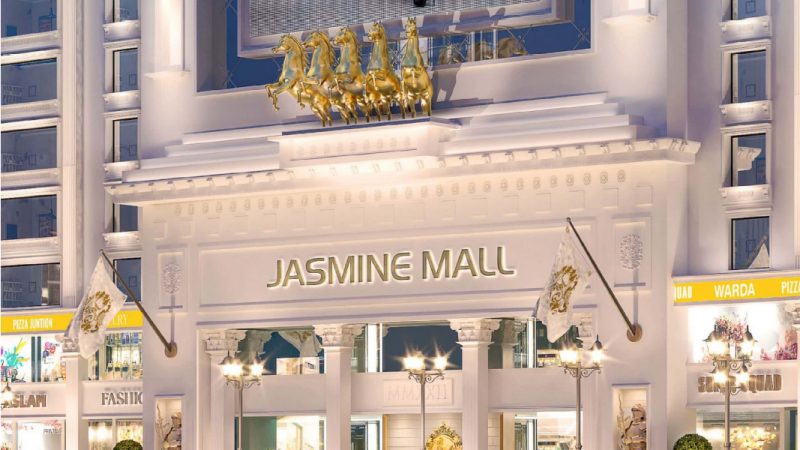 Jasmine Mall Bahria Town Karachi – 20% Expected Rise
20% Expected Rise in the Prices
After the 30th of March, the prices are expected to rise around 20%. So, book or reserve your places in the Jasmine mall before you miss the chance.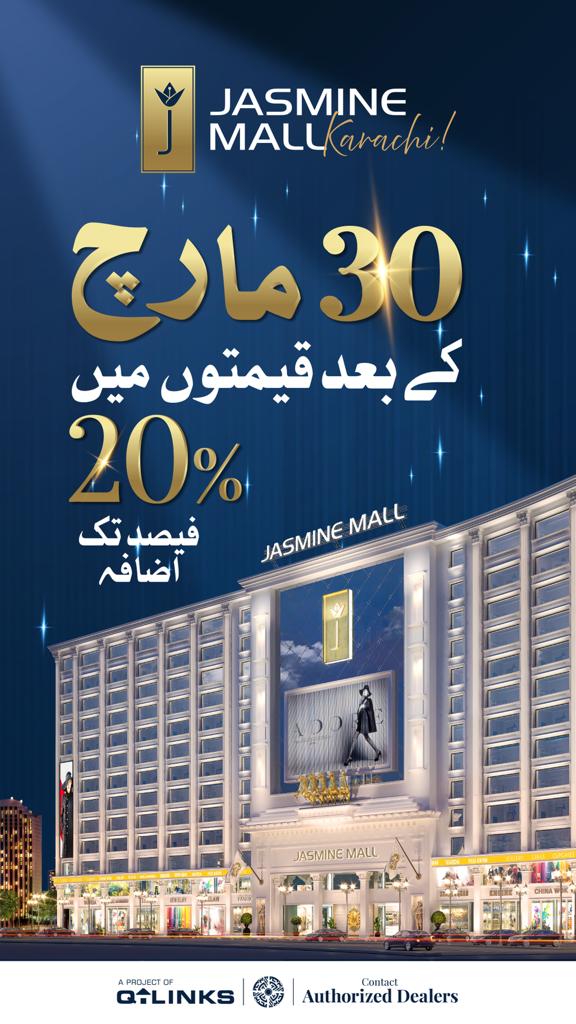 Jasmin Mall is a Huge Project of Q-Link Developers. Q-Link developers are working since 2003 and are a renowned company with so many ongoing and successful projects.
This mall will have all the high-end brands to make the customer's experience of shopping unforgettable. The mall has a basement, 1s floor, 2nd floor, 3rd floor, and a 4th floor.
Top-Notch Location of Jasmine Mall
Jasmine Mall is located in Bahria Town, Karachi. From the main entrance, Jasmine Mall is located on the backside of the main Jinnah commercial at commercial. It is in close proximity to the Suzuki showroom, and a walking distance of Zenat plaza. The main plus point is its location and only 5 minutes from the main entrance.
Amenities of Jasmine Mall:
Amenities that will be available in the Jasmine Mall will be Opulent and luxurious. The majestic Parking area will be provided to the customers. The building of the mall will have a central air conditioning system. A huge area will be reserved for the food court and eatables. The shops will be spacious.
The size of the shops from 1st to 4th floor is 320 square feet. And the size of the ground-floor shops is 640 square feet.
All the shops have almost the same prices and there is no differentiation. Only the corner shops located on the ground floor are a little more expensive than the other ones.
The benefit that you get for buying the shop before the project starts and before it is launched in a single payment, then the mall will pay you 8% of rent per month for 3 years until the project has been completed. It will be around 1.5 to 2 lacs depending on the type of shop you will buy and on the floor you will buy. It would be like an investment before your shop is even constructed.