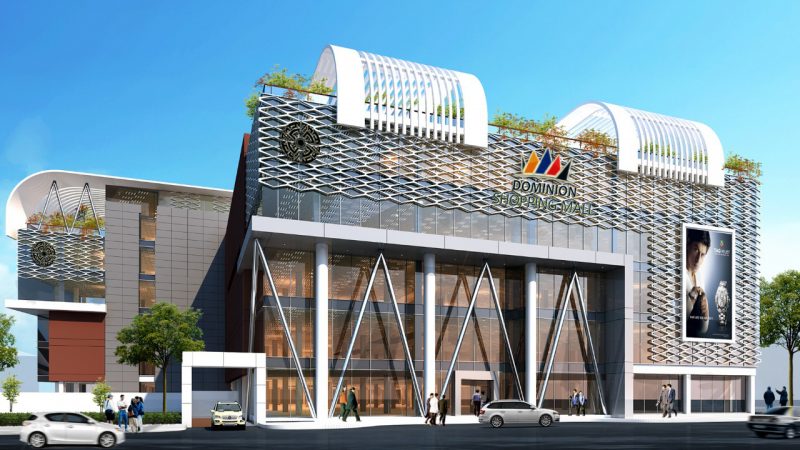 Merging Option in Dominion Mall Bahria Town Karachi
Bahria Town Karachi's new project allows you to enjoy a full adjustment policy. The Dominion Mall is a strategically placed 11000 sq yards – 12000 sq yards of commercial property. They have 2 basements for parking. The mall will also have additional parking on the ground floor. Shop and office owners can also purchase designated parking in addition to this. They are looking to build ground+6 floors.
It is at the main entrance, near the Food Carnival, and it is close to the main Jinnah Avenue.
Looking to be delivered in 2-3 years. Hence there is a 2-3 year of installment plans are available.
There are 218 shops available in it. There are 8 lifts including 3 that are capsule lifts for shops and retails areas. There are street shops in there as well for the food shacks and more. Food court is on the third floor. There are limited shops and unlimited seating availability for users. This food court is based on international standards.
Pricing idea:
The ground floor is currently priced at 35,000 rs per sq feet. The tentative price of the property on the first floor is 25,000 rs per sq ft and around 20,000 rs per sq ft on the second floor. The food court property can be acquired in 26,000 per sq ft. The management has also introduced successful projects including the Dominion Business Center 1, Dominion Business Center 2, and Dominion Center 3.
Merging your files:
There is no point in sitting on property that is stagnant. If you have problematic files of the Sports City Bahria Town, Paradise, and even the old Bahria Town Karachi then you can easily get them adjusted here.
Whatever your file status is, you can get it managed into this project. Whether your file has been delivered, it exists or not you can handle it. You can contact an agent with the Pakistan Property Leaders and get it handled.