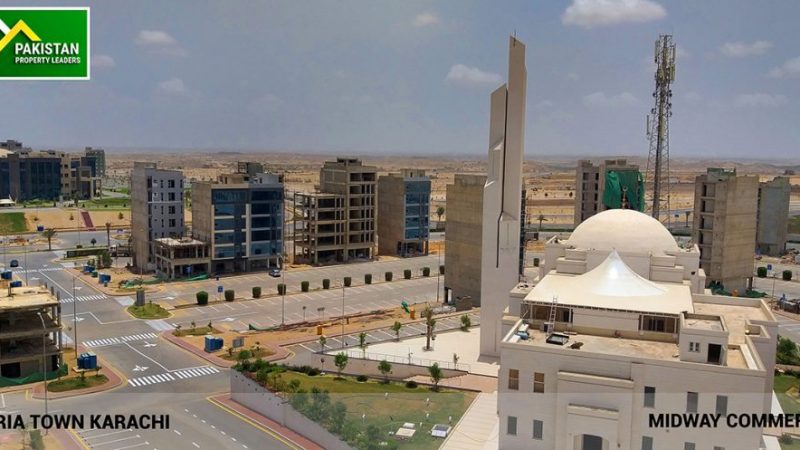 Midway commercial Side A and Side B – Development Updates
Both Midway Commercial Side A and Side B are great opportunities for the contemporary business-minded individuals to invest in. This is because these commercial units hold a lot of potential for premium shops, restaurants, corporate offices and asset creation in terms of commercial property.
Midway Commercial is a prime location within Bahria Town Karachi. Bahria Town Karachi is undoubtedly one of Karachi's biggest housing projects in terms of infrastructure, constructed townhouses, villas apartments, and shops. The Midway Commercial is divided between side  A and Side B.
The Midway Commercial is located near Precinct 6. Bahria Town Karachi's own office is also located in the Midway Commercial. In the future, this is likely to be considered as the Old Business Block of Bahria Town Karachi. This is a prestigious place to invest in. Plots of 125 Sq Yards and 250 Sq Yards are available in both the Midway Commercial Side A and Side B. Upon approval, builders may construct a building of up to 8 floors or more (including Mezzanines). However, there is a restriction to build up to 6 floors only on the smaller plots. This can help you generate huge rental incomes in the future as you lend your shops or offices on rent.
Those seeking to get a shop or office on rent can be accommodated as well. A chain of investors is already letting their property on rent to interested candidates. This is because the development in both the Midway Commercial Side A and Side B is up to speed.