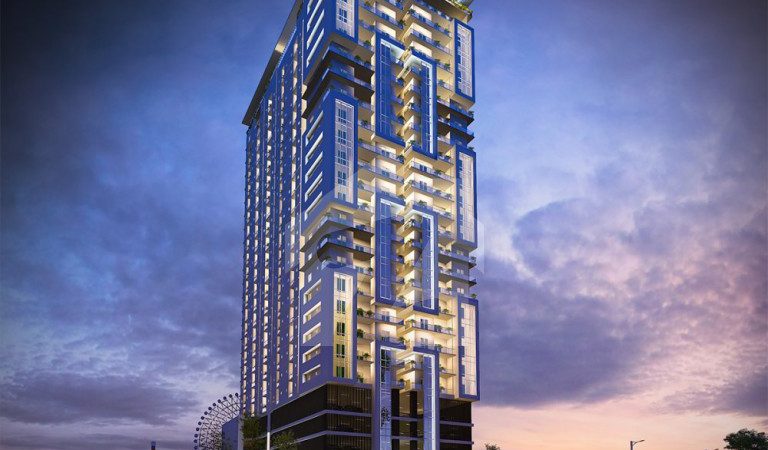 Offices Ready for sale available in BTK – Dominion Business Centre 1 and Dominion Business Centre 2
Are you looking to buy a premium property that is likely to become one of the most prestigious landmarks of Karachi? Then hold your breath for the Dominion Business Centre 1 and 2. These twin towers are situated in the heart of Bahria Town Karachi.
You will be able to enjoy premium offices constructed based on the recommendations by the Bahria Town Management as well as international real estate development experts. The property is considered as one of the most high-end towers of the region.
Why have an office in BTK?
Getting an office fo your own in BTK means that you will have access to everything in the town, plus all the investment, business and affiliate visitors that you will get can gauge the high-value fo your business through the high value of your office location. Bahria Town Karachi adds immense brand value to your project or business.
It allows the listener to think that your business is predicated on contemporary ideas and it is chaos-free. This feeling is very difficult to obtain from the rest of Karachi city because of pollution, traffic, and noise levels. Bahria Town Karachi is actually very peaceful nd serene.
Why have an office in the Dominion Business Centre?
If you need an affordable office where you can get a posh look along with a successful occupancy and quick possession process then you need to invest in the Dominion Business Centre. It will make you feel relaxed, with the least amount of administrative and support requirements on your end it will be a good decision on your part.
It allows like-minded contemporary businesses to prosper collectively in there. If you need a luxurious business location then this place is a must. The ready for sale offices means a great choice for those who want to take the possession immediately and want to shift in the soonest possible.
The offices for sale are available in different sizes on multiple floors. The multiple floors each offer a good looking view for you. There are many operational businesses in the buildings. The opportunity is ripe and the prices are low right now.
So if you want to check out further details or make a booking for you then you can contact one of our expert representatives will contact you right away and guide you further on the subject. Pakistan Property Leaders will help you to the maximum possible extent and provide you all the necessary information you need to make the best decision suited to your needs.