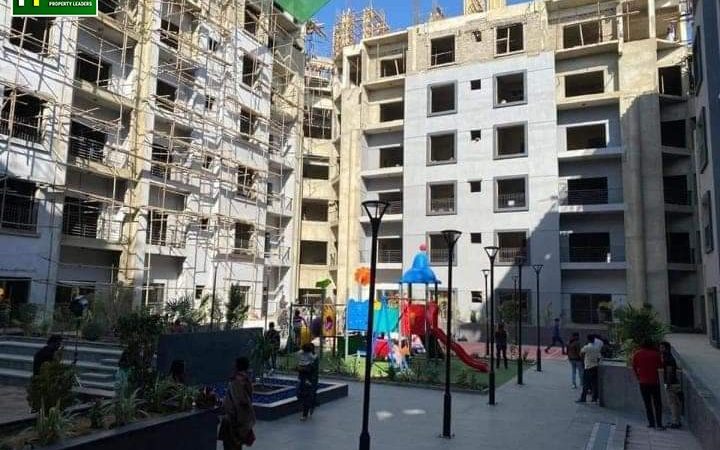 Paragon Towers Bahria Town Karachi – Payment Plan
Recently, Bahria Town Karachi has launched a new reservation of Bahria Heights apartments and shops in Precinct 17, which is now known as Paragon Towers on a 3-year payment plan. Bahria Heights is essentially a project planned to measure 1100 sq. ft. for two-bedroom luxury apartments. This project is famous for the affordable prices of apartments, ideal location and so many features and facilities among buyers and investors.
Prices of Apartments
The starting price for the apartments is 84 lacs, while for booking price is 15 lacs only. There are 36 monthly installments of 1, 78,000 lacs. 5 lacs will, however, be payable at the time of possession.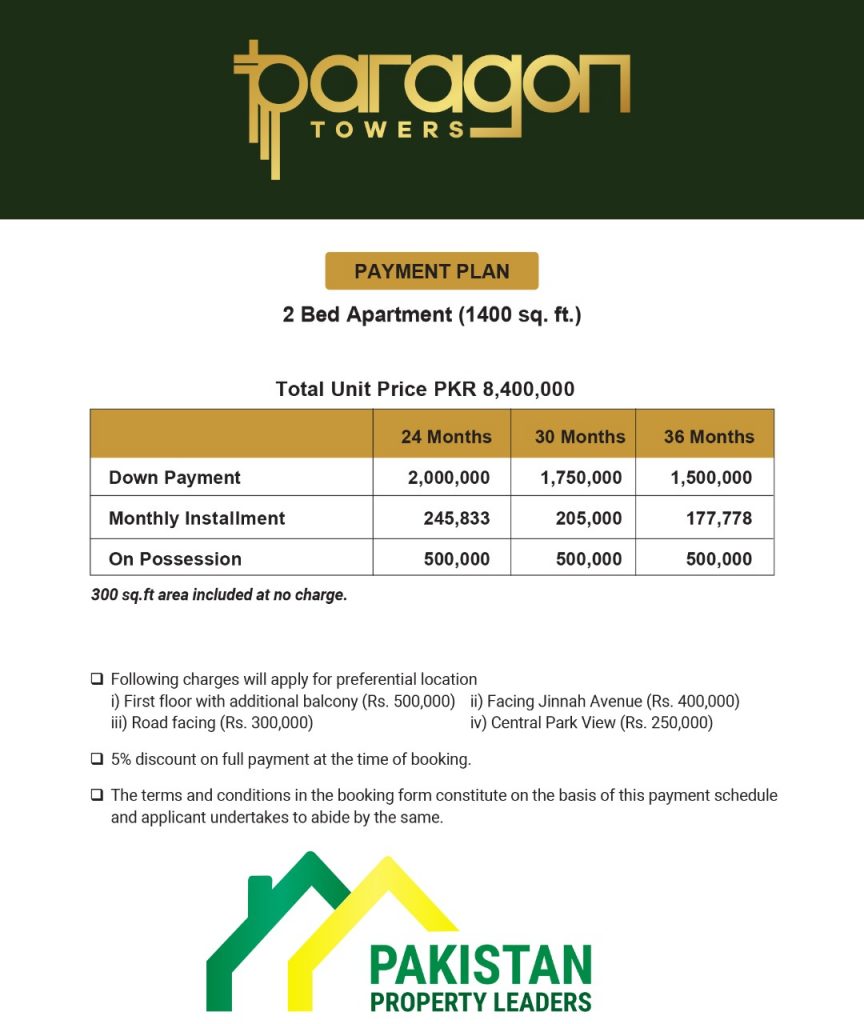 Prices of Shops 385 Square Feet
Starting price of shops of 385 sq. ft. is 80, 85,000 lacs. Reservation of shop starts with 15 lacs while there are 36 easy monthly installments of 1 lac 69 thousand. 5 lac will be given at the time of possession.
Prices of Shops 435 Square Feet
The shops of 435 sq. ft. are available at the starting price of 91 lacs. 15 lacs is the down payment for the shop. 36 monthly installments of 2 lacs are available. The sum of 5 lacs will, however, be payable at the moment of possession.
Note: Both of these Paragon Towers stores are situated on the outer side of the ground floor.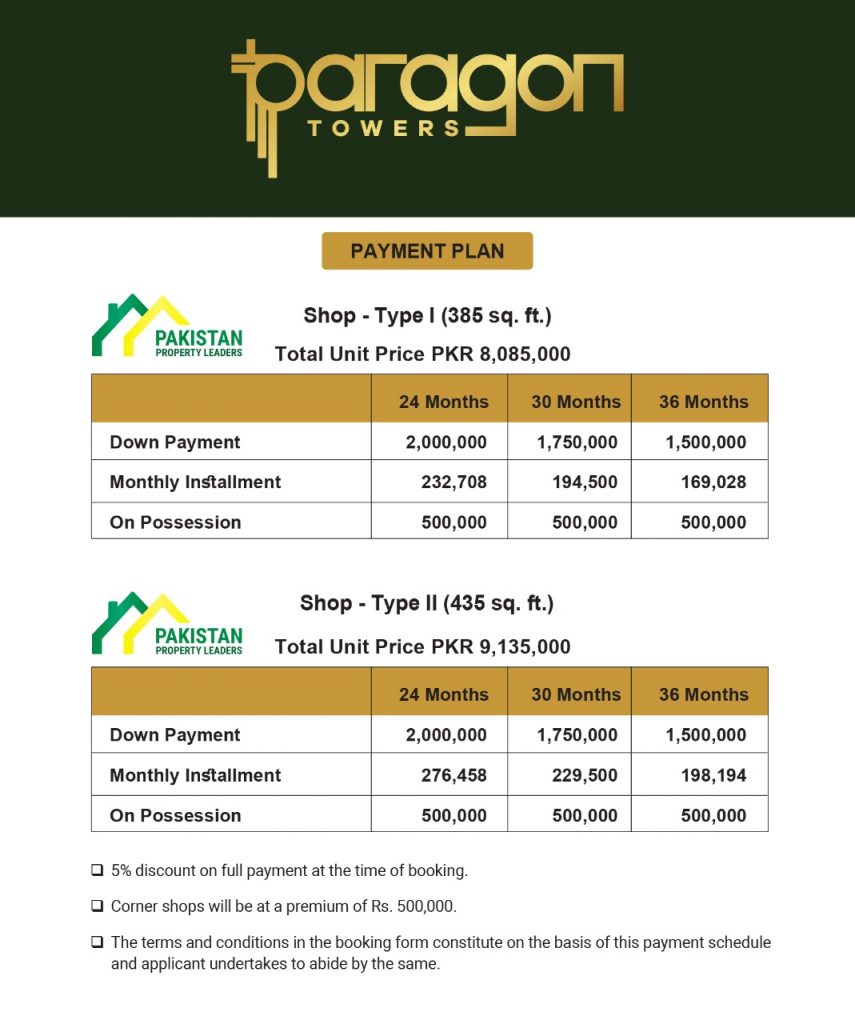 Price of apartments with different locations:
There are few additional fees for the perfect position
There is an additional sum of 5 lacs only for a first-floor apartment with a balcony. Which purchaser or investor must pay. Likewise, there are additional charges of 3 lacs if someone wants an apartment facing the road. Apartments facing Jinnah Avenue have a further fee of 4 lacs. The sum of additional charges is 2.5 lac to take account of the central park.
5% discount is also available for those who pay the full amount at the time of booking.
Investment in Paragon Towers
It is ideal for the residence and investment point of view to buy at Paragon Towers. You can invest in apartments to move into the best living spaces in Karachi's Bahria Area. In addition, the two different sizes of stores are ideal for running a profitable business as well as producing good rental income.
Conclusion:
No need to worry about all payments and dealings. Pakistan property leaders will help you in booking your apartment and monthly installments. Contact us through our agent or directly on the website of Pakistan Property Leaders.