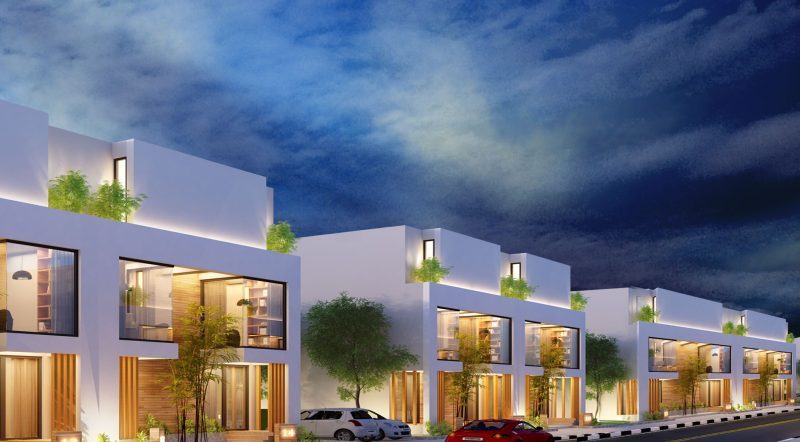 Safari Villas Bahria Town Karachi
Safari Villas is the project of Q Link developers. They have a name in the business of construction and a really good reputation. Their 1st project in Karachi was Jasmine Mall and it was such a huge success that all the shops got sold out in the booking process. Safari Villas is their 2nd project in Karachi and people have high hopes for them. Safari Villas is going to be a huge project and the focus will be on luxurious amenities and a standardized lifestyle.
If you choose safari villas then you will be making a decision that you will never regret. All the details that you should know about the Safari Villas are mentioned below.
Prime Location:
Safari Villas is located in Bahria Green, Karachi. One of the things that make its location prime is the location of other landmarks and places that are nearby. For instance, Safari Villas is very close to Rafi International Cricket Stadium. When Rafi International Stadium will be launched, the price of this area and the value of this area will get doubled. So, it would be a great option to invest here.
The presence of the Eiffel tower nearby will also put a great impact on the villas because it is a public place that's famous and people often like to visit it. This is causing further developmental projects nearby to start nearby which would eventually increase the value of this area. Other significant nearby projects include sports city villas and a government project of the Naya Housing Scheme that holds significant value as well.
Availability of Facilities:
You will get the most luxurious amenities at Safari Villas. Here, you will live a standardized lifestyle. The villa will be a G+2 villa. One of the best things is that 40% development of the area has already been completed and the rest will be done until the safari villas reach their completion. You will be provided full security through CCTV cameras, security staff with security equipment, and rounds by security mobiles at night. Your safety will be their priority and they will make sure that you stay secure.
If you are someone who takes care of them and their body then you would need a GYM nearby to stay fit. It is good for you that a GYM is also under construction nearby and will be launched soon. You will get every type of facility and amenities in Safari Villas that you might need.
Payment Plan:
When it comes to payment plans, you will have 2 options, you can either pay the whole payment in one single option. Or you can either go for the installment plan. The prices will keep on changing for a few times duration because of an exponential increase in various projects. But a time will come when you will not be able to buy the villa even triple the present price. This is so because of fastened development.
The option an installment plan that you can have is a plan of a three years installment plan. You will have to pay a monthly installment that would be fixed. They introduced installments for those who couldn't afford to purchase the home in a single payment. In order to get possession, you will have to pay 10% of the total amount along with the first installment if you are following up on an installment plan.
Wrapping It Up!
People who love to live in luxury and those who can't live without it have the best option to upgrade their lifestyle to a more opulent one. You will live in a comfortable environment far from the hustle and bustle of cities.
Safari Villas would be the best option for Investment and a good choice. As mentioned earlier that the prices will soon rise once these villas get launched, then you should hurry up before all of them get sold out.