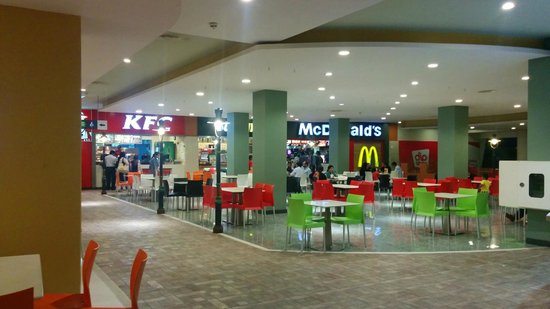 Shops For Sale In The Food Court Of Dominion Mall
The shops for sale in food court of Dominion Mall showcase the perfect opportunity to start a food business in the Dominion mall. The mall is likely to be filled with hundreds of people at once all time of the day once all shops are sold out. In such a situation you may want to own a shop there that caters to such a huge crowd on a daily basis.
The food shops in the food court are the perfect opportunity to cater to your food business to the young ones, their families and even the staff within the multi-storied high rise mall. You can easily invest in these shops to promote a high side income for yourself once it matures. This is because of the high footfall the mall is likely to have higher rents. The rental income is one of the reasons why you should invest in the shops for sale in the food court of Dmonion mall now.
Another interesting fact that should be mentioned here is that the shops are located in the Dominion Mall whose location itself is very promising for the new businesses situated in. The great influx of the new residents as well as the older residents are very easy to approach via this mall for the businesses.
A business situated in the food court can easily access the rest of the town and start deliveries with the same setup. This multiplies the reach and the audience of the food shops in the food court.
Who should buy the shops for sale in the food court of Dominion Mall?
Perhaps if you have an existing food business or you intend to in the future then this can be a great way to start and expand your operations. The shops for sale in food court of Dominion Mall are limited in number. Those who invest here will have to reach thousands of people in total including the residents of Bahria Town Karachi, visitors and shop staff in the Dominion Mall, Dominion Business Centre 1 and the Dominion Business Centre 2.
Despite this large audience, the number of food courts is limited. The entire third floor is dedicated to the food and entertainment section with proper seating arrangements and play areas for children. There are yet less than a hundred shops on the perimeter of this floor.
So if you are too looking for the shops for sale in the food court in the Dominion Mall and Business Centre Karachi or interested in finding out more than you can contact our expert on the contact details linked below. An agent shall take care of all your informational and booking needs from our platform of Pakistan Property Leaders.