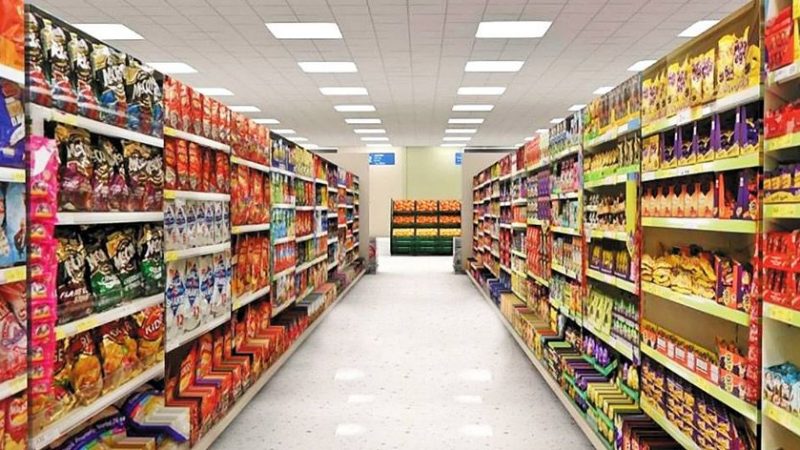 Shops in AQ (Abul Qasim) Super Market in Bahria Town Karachi
Bahria Town Karachi is the most wanted project is out now. This is the AQ Supermarket.
The shops in the AQ Super Market in Bahria Town Karachi can be a healthy investment. They offer small shops with good business opportunities to serve the whole time with your food, clothing, accessories or gadget related business.
The AQ Super Market in Bahria Town Karachi is near the Imtiaz Store in Bahira Town Karachi. The project is by renowned builders. They have already made the Abul Qasim Mall and the Abul Qasmi Plaza among other prominent projects in Bahria Town Karachi.
The projects need no introduction there are already many trustworthy ongoing projects by these builders in Bahria Town Karachi s well as some other cities of Pakistan. If you are looking for affordable investments with good business prospects then this can be a great chance for you to enjoy a great offer.
The Super Market is spread across on a Lower ground floor, ground floor, and the first floor. There is car parking for about 370 cars in the basement and 380 cars on the premises on the ground floor. This Supermarket is designed to provide a 3 side opening. This means that the plot can be accessed from 3 entrances and exits through 3 of the boundaries of the plot.
Small shops are available for investment. This is a smart budget project and affordable down payments, payment plans and installments are available for the ease of the investors. The developers have tried to ensure that the investors do not need to strain their pockets to buy convenient shops in this market.
Ideally, business owners can start their operations in these shops. There are small shops available for businesses such as garments, and gadgets. Even food-related outlets can be opened here.
It can be very rewarding as a low investment to run your operations can lead you to improved results and higher profit gains in the future. You will be able to access the whole town from this market and within a 5 km radius, you may be able to capture a market of 1000-1500 families.
Pricing and Payments of the Shops in AQ Super Market in Bahria Town Karachi
The sizes available are 160 sq ft shops. These are available at the moment. More will be launched later and made available for booking at a later stage. If you want to get good budget choices then you should not miss this opportunity.
You can get the shops on the Lower ground floor for`10 lacs. It will cost about 24,000 per sq feet. If you want to get a booking on the Ground floor then it will be 12 lacs. The shops on the First floor will cost you 10 lacs. This is priced at 16,000 per sq feet at the moment.
Other than the regular shops, there are Mobile shops available too. These are smaller and located on the top floor. These are 6 lacs at the moment. You can divide your payment over the level of convenience that you choose.
One important thing to note here is that the designated parking will be payable. You will have to pay to park or buy the parking spot. Each parking spot will cost you 2 lacs extra. These can be seen as extra charges. We do not believe in hiding anything. This is why the charges for mobile parking, are not being hidden. The charges for the parking are 3 lacs for other shops.
If you want to take a look at the strategic analysis of the property and the Location of the AQ Super Market in Bahria Town Karachi then please check out this link:
Strategic Analysis of AQ Super Market
The experts at Pakistan Property Leaders follow every move of the happenings in the Bahria Town Karachi and hence will have in-depth knowledge to answer all your queries on the subject. If you need any further assistance then you should contact us right away.