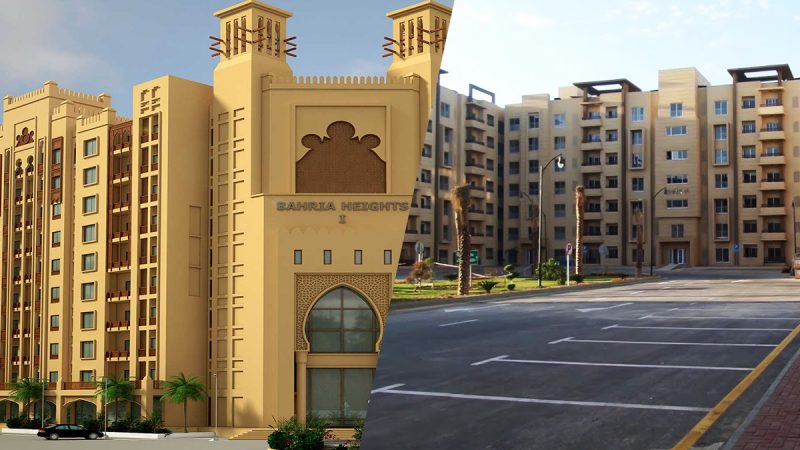 The difference between Bahria Heights Vs. Bahria Apartments
There are many differences between the Bahria Heights Vs. Bahria Apartments, both are commonly confused as one but they remain the top locations to live in Bahria Town Karachi. So here is an evaluation of both with their basic properties and attributes.
Bahria Town Karachi is famous for offering various categories of residential properties among investors. It is a new housing venture with the plots, houses, and villas in the best location. These resources are not only available at different places but are also available at various prices. The most significant advantage is that anyone interested can select with confidence according to their needs and budget.
If we address the 2-bedroom apartments for sale in Bahria Town Karachi, Bahria Central Park Apartments and Bahria Heights are the two best choices that hit our minds. Both are situated at strategic places; rates are competitive, and they offer all the amenities and features of the highest level.
But how does one choose the best of these two? Ok, we're here for you with a solution. Today we'll make a thorough comparison of Bahria Central Park Apartments and Bahria Heights in this latest write-up so you can easily pick the best apartments for you!
Bahria Heights Karachi
Bahria Heights, Apartments with two bedrooms, measure 1100 sq. Nation ft. 2 Bahria Heights Bed Apartments were launched at 50 lakes booking price. All these apartments were started on a 4-year schedule of installments. This installment plan has been completed so far, and now all of these apartments are available on full cash payment only. Getting a distance from the next six months of 6 to 7 KM. The Main Gate of Bahria City, Bahria Heights, is located at Precinct 17.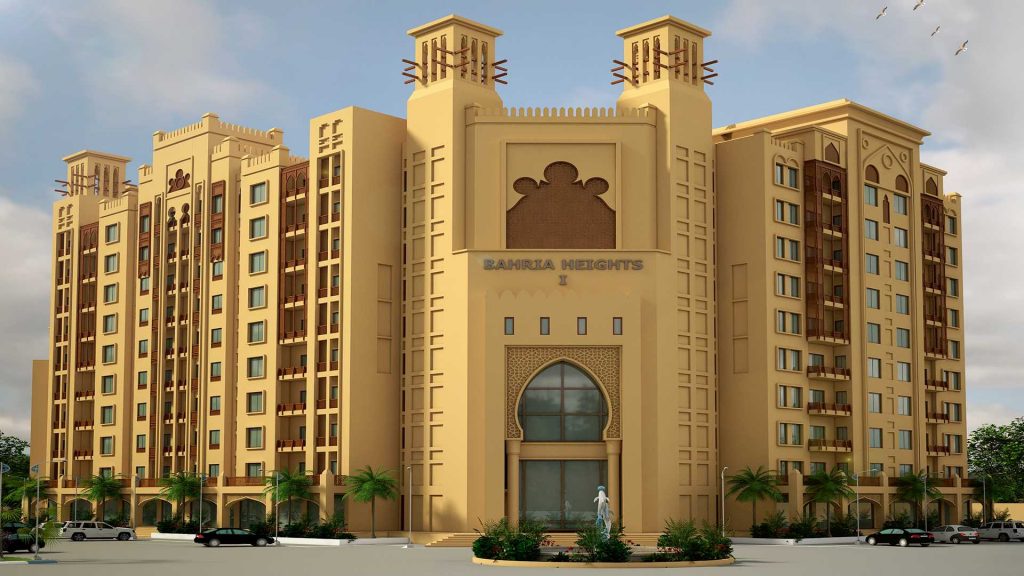 Possession of Tower A, G, and H from Bahria Height is supposed to be handed over.
Location:
Bahria Heights is situated within Precinct 8 and 9. It has all the beautiful views of Bahria Town Karachi, particularly Eiffel Tower replica monuments and the Statue of Liberty.
Dimensions:
Bahria Heights is limited to only two-bedroom apartments and occupies 1100 square feet of land.
Perks:
Bahria Heights offers spacious, semi-furnished 2-bedroom apartments with attached bathrooms, a lounge, and a kitchen based on group neighborhood architecture.
Bahria Heights also provides some outstanding facilities:
Party mini golf
Shopping Areas
Gymnastics
Therapy
Restaurant Central
Swimming Pool Indoor
Play area protected in each block
Big parking lots
Installment Strategy
Bahria Heights has a three-year payment plan, and the Bahria Heights installments are about to come to an end.
Installments and Payment plans
The complete price range varies. You can also get a size down payment installments on 1100 square feet Apartments with 2 bedrooms at approximately Rs 1,250,000 Rs 666,666 Rs 9,250,000.
Bahria Apartments in Central Park
These flats facing Central Park have launched five months ago. This project is beautifully situated in Bahria Paradise, Precinct 54, and features 2 -bedroom apartments and 4-bedroom penthouses. Bahria 2-bedroom Apartments. The Central Park will occupy 1100 sq. of area. Ft. Ft. The stunning 4-bedroom penthouses meanwhile will occupy the total area of 3000 sq. Ft. Ft.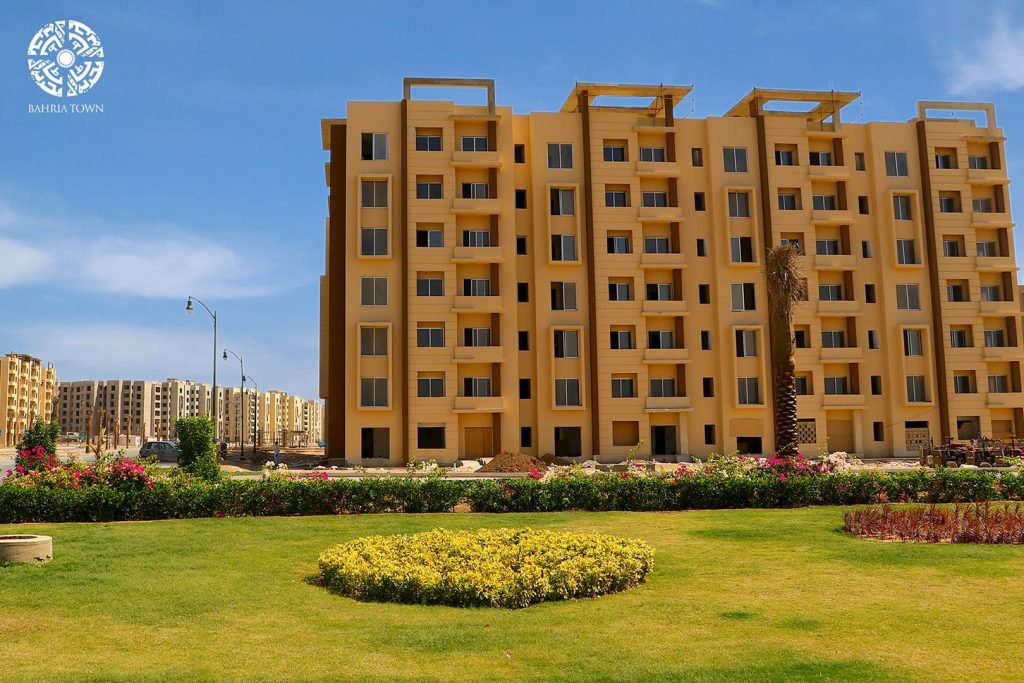 These 2-bed apartments have been built for a total of 74.50 lakes. Bahria Central Park Apartments are now accessible on the four-year flexible payment plan. Full specifics of the payment plan are:
Apartment Size Options
2-Bed Apartments
4-Bed Penthouses
Down Payment
Quarterly Installments
Total Price
Location:
Though Bahria Apartments are located in neighborhood 19, opposite Precinct 2. Bahria Apartments have the most convenient access through Jinnah Avenue and the Main Gate. Bahria Apartments are within walking distance of the Bahria Town Karachi main entrance. It is next to the International Amusement Park and close to the Night Safari.
Dimensions:
Bahria Apartments offer 2, 3, and 4 bedroom apartments, and the Bahria Apartments, two-bedroom apartment, covers an area of approximately 950 square feet.
Functions:
On the contrary, Bahria Apartments offers simple 2, 3, and 4 bedroom apartments with all the necessary facilities Bahria Town provides to its residents.
Installment plan
Bahria Apartments has a 4-year repayment plan. However, the Bahria Apartments facilities have been terminated.
Size:
Bahria apartments 950 square feet (Apartment 2 bedrooms)
Down payment
Rs 266,000
Total price
Rs 120,000 – 2660,000
In order to make a booking or to learn more about the latest payment plans please feel free to contact one of our excerpts on the subject on the contact details provided below.