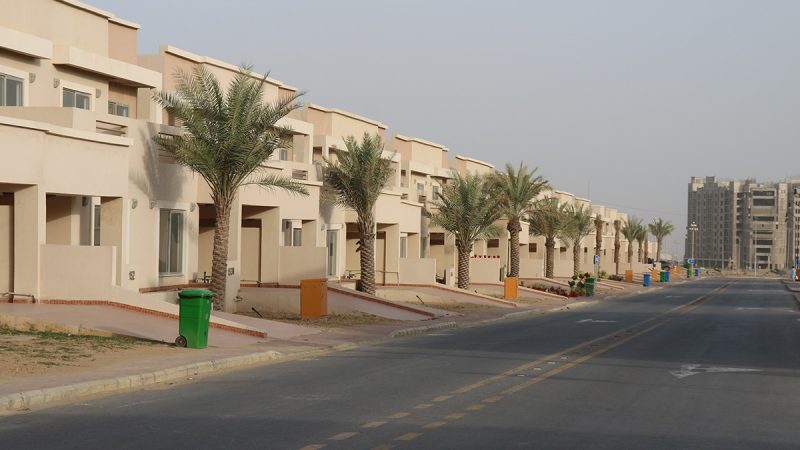 Villas on rent in Bahria Town Karachi
If you are searching for Villas on rent then this guide can be particularly helpful for you. Bahria Town Karachi is one of the most highly esteemed projects in Karachi. Despite what you may think, you may be able to get the property here on a rental basis on very low costs as compared to other areas of Karachi.
There are several ongoing projects where homeowners have received the possession and now are willing to lend their property to tenants on a rental basis. If you are looking for such a vacant and recently constructed villa then please read this guide in detail.
Benefits of getting Villas on rent in Bahria Town Karachi
Bahria Town Karachi to live in, you can find all modern amenities over here including educational facilities, parks, health centers, wellness clubs, shopping areas, high rise buildings, corporate towers, dedicated commercial sectors, community centers, and recreation spots.
 The town is well planned and hence there is no traffic at all. Traffic congestion is one of the major factors and the number one stress factor about Karachi. Bahria Town Karachi on the other hand is safe, secure, developed, and free from traffic. In the coming few decades it is going to be one of the smartest towns and optimally populated areas without the extra negatives of living in a city.
People think that the property in Bahria Town Karachi is very expensive. But, in reality, it is not as expensive as other areas of Karachi. If you are looking to live there you only need a little money at a time to do so. You will be able to get the property on rent from credible owners.
Rental Property in Bahria Town Karachi
Several builders and private investors have been able to construct some of the most high-value housing opportunities in the area. You can also get houses and villas on rent from the Bahria town management itself. They do not rent out on their own projects however owners who have bought property can lend the property built by them to you on a rental basis.
Whether you are a resident who owns the property or a tenant, the respect and luxury that you will get in the town will remain the same for both.  All residents of the area enjoy the same High-Quality Services and living experience as each other. The town management takes care of all necessary utility, municipal, cleanliness, security, and administrative responsibility.  This is one of the most important reasons why you should choose to live in a place like BTK.
Another important aspect of living here means low rent as compared to the main Central business district of Karachi. Living in Downtown Karachi can be very expensive and not worth it. The pollution congestion and challenges of living in the urban Centre can be very nerve-wracking for any person. Hence you may want to relocate to somewhere as peaceful as Bahria Town.
Villa sizes and options:
You can get villas of 2 bedrooms, 3 bedrooms, 4 bedrooms and 5 bedrooms on rent. The luxury villas in Bahria Town Karachi are all constructed by the management however many private builders also engage in the regular renting activity for interested parties.
If you have a small to medium family then you can quickly move into ready to move houses in Quaid and Iqbal Villas. There are many options and places to move into as immediately as you would like to in the town. Bahria Homes and other projects in each Precinct serve you an opportunity to get your own villa apart from these.
Learn More:
In order to find the latest updates and places available for rent please contact us on the following contact details. Our agents are eager to help all interested people to the best of their ability. The property in Bahria Town Karachi changes availability every minute.
Other families may be looking for the same kind of villa to live in like you so in order to get the best opportunity for yourself you must make a decision fast. However, you must do so with the right amount of information required for you.
Our agent will be able to help you make an informed decision with all the information that you need and demand before shifting into the selected Villa. We believe in complete disclosure.
So whenever you are ready to get the finest villas on rent in Bahria Town Karachi you can contact one of our experts on the subject at the Pakistan Property Leaders. We are always keen on getting you the information you require to make the best possible decision.