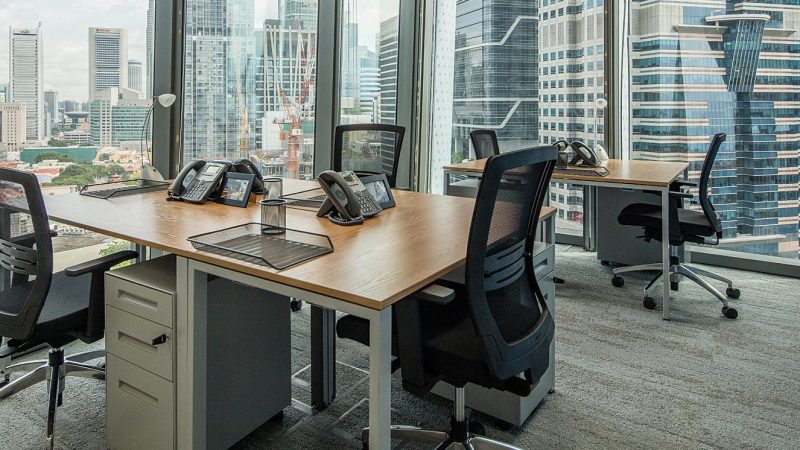 Dominion Business Center 3 – Bahria Town Karachi
Dominion Builders and Developers is launching one of their largest projects, "Dominion Business Center 3" in Bahria Town Karachi, with the best commercial facilities ever. It is, on the other hand, a perfect location for entrepreneurs to launch their businesses.
Furthermore, world-class landscaping designed by a renowned architect makes this an ideal location for making a wise investment.
Reasons of its fame:
It is an elevated project with ground +18 floors and prices that are unimaginably low, starting at 40 lac rupees. We've tried to make it even easier for you to start your company with the initial down payment and subsequent installments.
Location:
The project's most appealing feature is its location on Main Jinnah Avenue, a 12-second drive from the main gate. On the ground floor, we have huge, spacious showrooms on Jinnah Avenue; on the first to 12th floors, we have offices of various sizes; and on the last six floors, we have large halls for your personal needs.
About The Builder
The builders and architects of More Dominion are the epitome of opulent and fashionable living. Furthermore, every modification, expansion, and new building project is carried out in compliance with the dominions eco-friendly ethos, with the aim of delivering exactly what they promise.
Some of the town of Bahria's successful ventures include:
DOMINION PROJECTS
Dominion Twin Tower Apartments
Business center 3
100% Merging in Dominion Business Centre
At first, you will be pleased to learn that 100% merging is possible to promote the encashment of your contested files for all Bahria town Karachi residents. Change your
1) Sports city contested Files
2) Paradise city
3) Precinct 29 A, B, C & D
4) Precinct 32 A, B, C & D
BAHRIA MAIN GATE is 12 seconds away from Dominion Business Centre. Various office sizes are available: The offices are big, ranging in size from 400 to 760 square feet.
Dominion Business Center 3 investment
This fantastic project provides a wide variety of commercial assets as well as the convenience of easy installments. It is conveniently located near some of the best commercial developments in Bahria Town Karachi. Most notably, the merging option is also available for Bahria Sports City and Bahria Paradise's disputed files. As a result, it will be safe to assume that your assets in Dominion Business Center 3 would generate millions of dollars in revenues once it is fully built and operational.
Contact Pakistan Property Leaders today for more information and assistance!
For more information, please visit our website or subscribe to our YouTube channel.